Archived News
Which ridge? Steep slope ordinance returns to planning board
Wednesday, November 02, 2016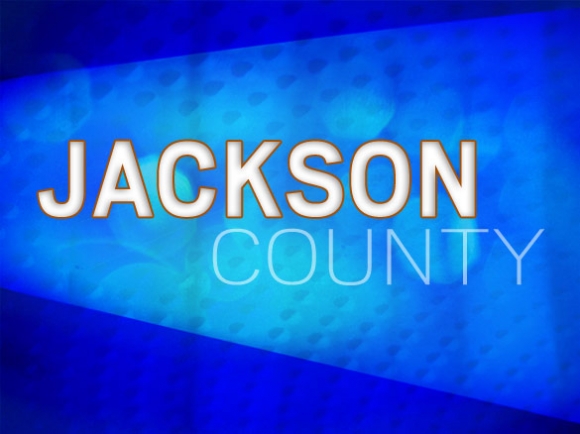 Jackson County may have thought it was finished talking about its steep slope ordinance for a while when a much-debated revision to the document passed in 2015, but the planning board is gearing up to address yet another facet of the ordinance — which ridges in the county should fall under the definition of "protected mountain ridge."
According to the ordinance, a protected mountain ridge must be at least 2,500 feet in elevation with a 400-foot drop to the adjacent valley floor. On these ridges, buildings can't be more than 20 feet higher than the ridge's uppermost point.
That might sound like a clear definition, but in practice it's quite muddy, said Planning Director Mike Poston.
For instance, the ordinance doesn't include a definition of "ridgeline." A ridge can traverse multiple properties, so should the highest point be judged within the confines of the property in question, or should it traverse multiple properties? Should it encompass the entire landform?
It gets even more dicey when you start trying to decide what a "valley" is.
"You hear the definition of 'valley' as where two slopes meet. Then you hear other definitions that throw in either 'dry bed' or 'dry riverbed.' Then you have the geological definition that refers to a depression in the earth," Kevin Jamison, the county's GIS director, told the planning board.
Going forward, Poston said, the board will need to have some long, thoughtful discussions as to how those issues should be resolved.
"I don't know that I would try to guess a timeframe," he said. "I think it's probably more important to be really thoughtful about the process and consider how we're approaching, how we're defining it and of course the impacts that go along with that."
The steep slope ordinance — including the part currently under discussion — has been in effect since 2007. But as the economy recovers from its 2008 crash, building has started to pick back up. The planning and code enforcement departments have found that they need more specific language to adequately carry out the ordinance's intent.
"We're starting to see more development," Poston said. "We had a case where we had a development out in Cullowhee that had some proposed houses on a ridge, so that started the discussion about is that a protected ridge or not a protected ridge."
The development in question was the Solitude Development, which the planning board approved in August. The site plan calls for 38 single-family homes on 10.2 acres within a larger property of 21.5 acres, located along Old Cullowhee Road with an entrance on Ed Norton Road.
In that instance, Poston said, the property had multiple valley floors, some representing a 400-plus-foot drop and others less than 400 feet below the ridgeline. In Jackson County, nearly every ridge meets the 2,500-foot elevation requirement once you get outside the valleys in the Whittier, Sylva and Cullowhee areas. So, in identifying protected ridges the real question is how you define a 400-foot drop.
The planning department wound up approving the Solitude plan.
"When there's not a definite definition, we go with the least restrictive application, so that's what led staff to make that determination," Poston said. "But it did bring up the conversation that we need to look at definitions and identifying these ridges and mapping them to be able to use during these processes moving forward."
The goal, eventually, will be to produce a map that clearly shows which ridges in Jackson County are classified as protected, making it easier for prospective builders to figure out what they can build, and where.
But creating such a map, the planning board learned this month, will be no easy task.
There's no simple way to highlight protected ridges using current GIS software, Jamison told the planning board. Even identifying ridges requires tricking the model, turning the elevations upside-down to identify streambeds, which when you turn the model right-side up turn out to be ridgelines. But figuring out which of those ridgelines are protected will involve a manual, ridge-by-ridge assessment. That will prove a massive undertaking for the GIS department, so it's imperative that the planning board has a firm consensus on what the definitions should be before GIS starts the mapping process.
"What we want to avoid is sending them (GIS) down a path and then our discussion takes a left or right and they have to adjust or start over again," Poston told the planning board.
It's possible that the discussion will take turns of all directions before it's over. In 1983, the state passed its Mountain Ridge Protection Act, which defined a protected ridge as one that's at least 3,000 feet in elevation and 500 feet above the adjacent valley floor. That statute doesn't include a definition of adjacent valley floor, though, and according to County Attorney Heather Baker's research, that's because the discussions surrounding those definitions proved so contentious.
"There was so much discussion they didn't even get to the definition of adjacent valley floor," she said. "They had so much of a difficult decision on the definition of ridges and what the definition of crest meant that the committee eventually committed the task of making these definitions to the mapmakers."
There is a map that goes along with the state's definition of "protected ridgetop" but it's just a map, no data set attached. That means that GIS can't simply adapt the state's maps to Jackson's own, more restrictive, ordinance.
"It was passed to be more restrictive, and now we're left to enforce it and having a hard time doing that," Baker explained.
Essential to enforcing that ordinance will be creating a map that graphically explains where its restrictions apply. Such a product will make the permitting process more easily navigable for developers and relieve Poston's department of handling questions about the ordinance's applicability on a case-by-case basis. The planning board has some high-stakes wordsmithing ahead of it before that will be possible.
"If we don't move forward and we don't get that map, we'll be stuck in a very tough spot to enforce this ordinance," Poston said.