Archived Opinion
There are more than cornfields in the Midwest
Wednesday, March 29, 2017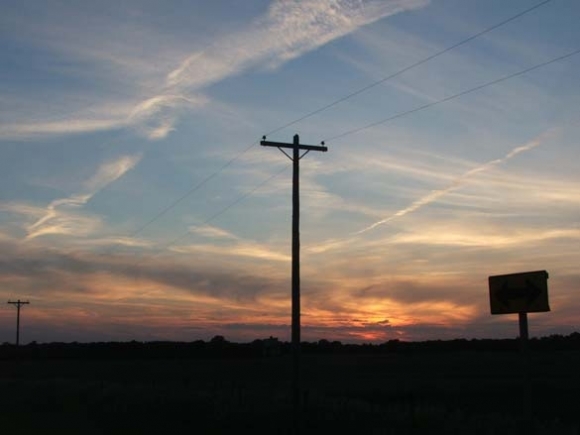 I'm severely under-acquainted with the Midwest.
My older son has a game on his Kindle that asks him to identify certain states or place them in the correct location on a map, and it's the Midwest that always stumps me. Is that Kansas or Nebraska? And is that one there Illinois or Iowa? What do Missouri and Minnesota even look like? Which ones borders Canada? Are the Dakotas considered "Midwestern"? You get the picture.
I've explored the entire West Coast from the tiptop of Washington State to where California borders Tijuana. I've perused every state on the East Coast and most of New England, except for maybe Vermont. I've also been to Texas, Arizona, Montana, Colorado, Hawaii, Tennessee, Kentucky, Ohio, New Mexico and a few others.
But until this past weekend, I'd never been to a midwestern state to speak of. I've traveled through a couple of them en route to a final destination but even those brief glimpses were few and far between. So when my close friend asked if I wanted to fly to her hometown of Des Moines to stay with her sister's family and see The Lumineers in concert, I was all about it.
I'll admit I was more excited about seeing one of my favorite bands than about exploring Des Moines, but I think I felt that way because I had no schema regarding what was even in the state of Iowa.
We all do that thing in our head when someone mentions a state and visions automatically pop up in our mind.
New York? NYC, Brooklyn, Greenwich Village, Broadway, immigration history.
Tennessee? Memphis, Nashville, country music, Graceland, whiskey.
Alabama? Football, civil rights history.
California? Sunny beaches, surfers, fresh sushi.
Florida? Disney World, oranges.
South Carolina? Charleston, seersucker clothing, Palmetto tree stickers.
Oregon? Portland, beer, music, hipster coffee shops.
Colorado? Snowboarding, ranches, the Rocky Mountains.
Texas? Austin, The Alamo, big hair, cowboys, 'Who shot J.R.?'
And so forth.
When my friend mentioned a trip to Iowa. I was thinking, 'What's in Iowa?'
My friend said the Iowa State Fair is listed in an article called 1,000 Places to See Before You Die. It's the oldest, largest state fair in the country and apparently exudes true Americana, but it's in August so our timing was off. Dangit.
Leading up to the trip, people joked about cows and cornfields being the only things in Iowa but would you believe it, I didn't see one cow or cornfield the entire time I was there.
While I was initially most excited about the concert, I became intrigued about Iowa itself. As an adventurer, new places excite me tremendously. Further, I knew I'd find something I love because the few people I know from Iowa are pretty awesome so the state's obviously doing a few things right.
As I reflect upon my three days in Des Moines, a few highlights stand out in my mind.
The state has outstanding beer.
I've never been one to enjoy a Bud Light or Coors Light or any of those watered down types. Give me a flavorful, solid, well-brewed beer and I'm a happy girl. Coming from North Carolina where microbrews are aplenty, I've become a little spoiled and get frustrated when I ask a bartender what local beers they have on tap and they say Yuengling is their "dark beer." That's such a terrible response.
A bartender in New York City last summer answered with "We don't have many local beers in the city, but Brooklyn has some great breweries if you can get over there. I can make you a killer Moscow Mule, though." I liked that answer. It was honest and helpful.
I got neither of those responses in Des Moines. There were so many locally brewed beers everywhere we went, it would take me weeks or months to try them all. Two establishments we visited were El Bait Shop and Iowa Tap Room, and both were busting at the seams with quality, delicious microbrews.
I don't think Des Moines is getting a fair shot at the Beer City USA award. Just because the rest of the city isn't as flashy as Portland or Asheville, it still deserve a shot at first prize.
Des Moines also knows its stuff when it comes to reclaimed and vintage furniture. Last Saturday, the city was hosting an event called Vintage in the City.
The event's Facebook page describes it like this: "Des Moines' Annual Event to support local brick & mortar shop owners who have fantastic mid-century, retro, industrial, architectural salvage, repurposed, primitives and vintage items."
It was a shop hop hosted by a collection of vintage/antique stores. Each location offered a food or beverage item for patrons to enjoy while shopping. Pretty cool, huh? We only made it to two stores before we had to quit due to depleting funds. As an aside, the show American Pickers is based out of Iowa.
Thirdly and perhaps most importantly, I was really impacted by the people. Every person I encountered from my friend's family to bartenders to Uber drivers to TSA agents to shop employees to restaurant servers was so friendly and easy-going. And people in Iowa smile and laugh easily. I like that. The city has a relaxed, chill pace to it. Perhaps being landlocked does something to the psyche. Maybe with no beach or mountain retreat to escape to, folks just settle in where they are and enjoy life.
Now don't misunderstand me, the concert was phenomenal. I love this particular band in a deep, personal way. The past few years have been the hardest of my life and their songs are like a soundtrack to that time period.
With that being said, my memories from Des Moines are about much more than music.
As I sit here writing this column, I smile thinking about my first intentional adventure in a midwestern state. And as with a lot of life's experiences, nothing compares to the first time, so even if I eventually visit Kansas, Nebraska, Missouri, and the rest of the landlocked clan of states, I'll always hold Iowa closest to my heart.
(Susanna Barbee can be reached at This email address is being protected from spambots. You need JavaScript enabled to view it..)