Archived Opinion
Cutting the apron strings
Wednesday, August 16, 2017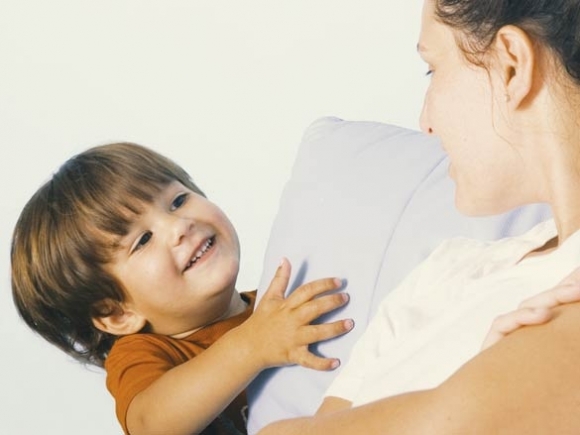 I'm entering a new phase of motherhood.
Since becoming a mom in 2009, one or both of my boys have been completely or quasi attached to my apron strings, so to speak. Whether learning the ins and outs of nursing, making homemade baby food, changing diapers, pushing a stroller, fastening a car seat, reading board books, managing colic, bandaging chubby knees, putting on tiny socks and shoes, or creatively potty training, I've been in full-blown mommy mode for over eight years.
And now, with my youngest starting kindergarten this year, if feels like a new season of life.
Even though my 5-year old has been pretty self-sufficient for a while now, he was only in preschool part-time. At 1 p.m. every day, I picked him up and we hung out together until big brother stepped off the school bus at 3:10. Something about his half-day schedule made me feel like I was still the mom of a "little one."
It seems like mere days ago I was holding him swaddled in my arms on a cold January afternoon in 2012. And now he's starting kindergarten.
In fact, it seems like not long ago I was starting kindergarten. My mom was the media coordinator at Weaverville Primary, a sweet little K-2 school in downtown Weaverville. I remember holding her hand, my two curly pigtails bobbing, new backpack and lunchbox in tow, and walking up the sidewalk, excited to finally be in big-girl school like my older sister.
My kindergarten teacher was Mrs. Crawford and my teacher assistant was Mrs. Parks. I remember some of the outfits I wore, my favorite jelly sandals, and a charm belt that caused too much chatting among my friends so I wasn't allowed to wear it again. I remember circle time, the other kids in my reading group, and squealing on a playground just outside our classroom door.
These memories are so vivid in my mind. Fast forward all these years and my own baby is starting kindergarten. Each year as I step into an older age, I feel the "time flies" adage more acutely.
A few people have asked me if I'm sentimental or sad about my youngest starting kindergarten. The thing is, while I know it will be hard that first morning to send him into Junaluska Elementary School and know he'll be walking the halls with big fifth-graders, I'm also very excited for him. Just as I remember my kindergarten memories, I know he'll make his own memories, ones he'll remember when he's an adult sending his children to school.
And not only am I excited for him, I'm a little excited for myself. I've been working a variety of part-time jobs, at Waynesville Middle as an educator and at home as a freelance writer/online marketing associate so I could be more available for my boys. The freelance life seems fun and exciting to an outsider, but in reality it's rather exhausting. It requires not only a lot of work, but since I'm my own boss, it also involves time-consuming business and financial management. And the work hours are blurred so it seems I never shut down or truly relax.
With both of my sons now in school, it opens more time in my day to possibly go back to work full-time or at least work out of the home more. I enjoy working from home but as a social person who loves human interaction, I miss having a work family and being out in the world each day.
The coming year holds a lot of newness for me and for my kindergartner. But I've never been one who's scared of change, so I'm energized to see what experiences and adventures are around the bend.
There's a quote by Brooke Hampton that says, "Speak to your children as if they're the wisest, kindest, most beautiful and magical humans on earth, for what they believe is what they'll become."
I don't have to speak to my boys as if they are wise and beautiful and magical because I truly believe they are wise and beautiful and magical.
I can't stop them from growing up. I can't sit around and bemoan the fact each day they need me less and less. Instead, I try to be grateful I'm part of their life journeys, that I have the amazing opportunity to teach, mold, inspire, encourage and support them as they grow from boys to young adults to men.
Before I know it, I'll answer the phone to a deep voice that says, "Hey, mom. You doing OK?"
Now that, I'm not quite ready for.
But kindergarten? Bring it on!
(Susanna Barbee is a writer who lives in Haywood County. This email address is being protected from spambots. You need JavaScript enabled to view it..)