Archived News
Asheville, Haywood chambers to ink economic development deal
Wednesday, November 01, 2017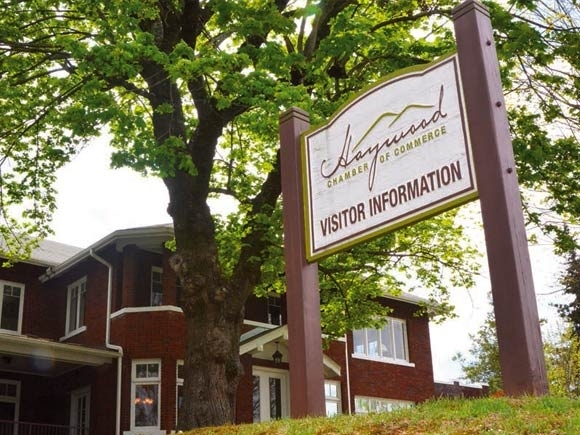 The economies of Haywood and Buncombe counties are and have been intricately linked for some time now, but a forthcoming agreement between them will soon formalize an economic development partnership designed to move both counties forward in a more efficient, more effective manner.
"This is a first, and we think it's a great trend because we think it'll strengthen our regional economy and that's important for all of us," said Kit Cramer, president and CEO of the Asheville Area Chamber of Commerce. "Haywood approached us, CeCe Hipps did, about a relationship on business recruitment and we think that's pretty exciting because we've got quite an infrastructure already built here in Ashville."
Basically a consulting agreement, the deal will outsource some of the Haywood Chamber of Commerce's economic development functions to AACC.
"Asheville has a great reputation around the country, and that brand has been built by years of marketing work," Cramer said. "Our folks have a lot of expertise. We're one of the few economic development units that are accredited by the International Economic Development Council."
Sometimes, Cramer said, the AACC's seven-person economic development arm will encounter opportunities that aren't quite appropriate for the Asheville area, where developable land is relatively scarce, and relatively expensive, but a nationally recognized cachet continues to draw residents and businesses.
Rather than lose that opportunity to another state or another region, it's in Asheville's interest to bring Haywood County's assets to the table.
"So when our folks are going out to visit with site selectors, they will include Haywood properties in the portfolio, and will provide that information," Cramer said. "If we see an RFP come across, we will then go to the Haywood Chamber and say, 'We have this opportunity, are y'all interested in pursuing it?' And we'll work together on that, because our folks have expertise in responding to pitches of that nature, but we would rely upon the Haywood professionals and the business community to participate."
Cramer likened the situation to a basket of apples.
"We present the basket of apples, and the clients choose from among them," Cramer said. "It's not often that the apples in Haywood County are similar to the apples in Buncombe County — there's about how urban areas are doing well and how rural areas aren't as much," Cramer said. "Businesses want customers and workers from the entire region, so it makes sense to me that we would collaborate and try to do that as efficiently as possible and build upon the investment that's already there."
As of press time the agreement hadn't officially been executed, but Cramer said she expects little or no opposition during an Oct. 31 meeting where a vote would authorize the two groups to begin negotiations on the scope and the cost.
"There's a good, better and best model," Hipps said of possible versions of the deal that would range in cost from $50,000 to $150,000 to the Haywood Chamber.
What Haywood gets in any case is that representation by the AACC, as well as regular, robust reporting to ensure Haywood taxpayers are seeing results from the expenditures.
"We'll know what's in the pipeline, and what stage of the process the projects are in," Hipps said.
Although the clients behind the projects are usually confidential, certain facts would be available, including their economic sector, the number of potential jobs they might bring and the average wages they'll pay.
Reporting will include whether the client is simply a lead, has become a prospect, or has advanced to the site visit stage.
After an initial ramp-up period that would involve data collection and consultation with the Haywood Chamber, the agreement would likely begin in January.
"We're humbled and honored that the Haywood Chamber's leadership feels like they would like to work with us," Cramer said.
But the economic development romance between the two chambers may not be exclusive, over the long-term.
"Yes, we would like to talk about relationships with other chambers if they felt it was appropriate," said Cramer.
The possibility of other surrounding counties banding with Buncombe in an economic development agreement similar to Haywood's demonstrates the continuing regionalization of economic development Sorrells mentioned.
As state funding for regional economic development partnerships dries up, smaller communities — even smaller than Haywood — have found it difficult to continue to gain a seat at the table.
Hipps, however, is confident the partnership will contribute to the Haywood Chamber's overall mission "to provide the resources necessary for business success, economic vitality and a sustained quality of life."
"This is a bold, outside-the-box model," Hipps said. "Everybody has been really positive about this."