Archived News
Trio of Haywood efforts to bolster economic development
Wednesday, November 22, 2017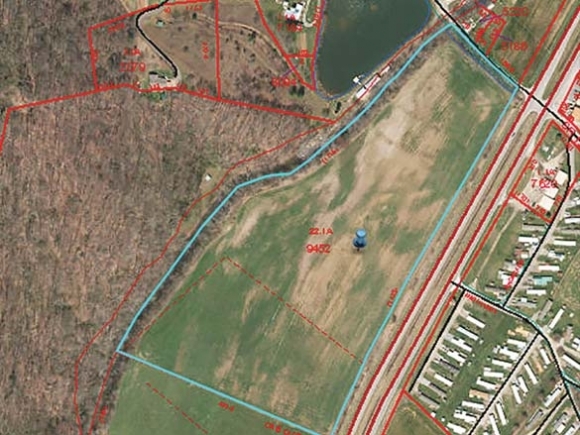 Three complementary actions taken by the Haywood County Board of County Commissioners Nov. 20 show that despite changing conditions in the economic development landscape, Haywood County is serious about moving forward with business attraction, expansion and retention.
"I think it's been a good night," said Commission Chairman Kirk Kirkpatrick, who pointed out that the commission had taken steps to approve an economic development incentive policy, improve a vacant parcel and advance an economic development partnership.
Commissioners unanimously approved the alteration of a 2014 memorandum of understanding that allows the Greater Haywood County Chamber of Commerce to enter into a consulting agreement with the Asheville Area Chamber of Commerce, pending expected approval of the Haywood Chamber's board. That consulting agreement would in essence outsource some of the Haywood Chamber's economic development functions — primarily business attraction and recruitment — to the Asheville Chamber.
Haywood Chamber President CeCe Hipps said news of the proposal had attracted a lot of attention statewide in economic development circles.
The partnership is unique in that a small, rural county like Haywood is able to leverage the resources of the much larger Asheville Chamber, which has several employees dedicated to economic development alone and a hard-earned reputation as a progressive, successful community surrounded by natural beauty in a state with relatively low taxes.
During deliberations, the board's two Republican commissioners — Brandon Rogers and Kevin Ensley — balked at the length of the proposed agreement, which would run from Jan. 1, 2018 through Dec. 31, 2020.
Ensley, however, said he'd thought it through and felt that three years was an appropriate amount of time to evaluate the efficacy of the agreement. Rogers then joined the board — minus Commissioner Bill Upton, who was out sick — in unanimously approving the MOU.
The cost — $100,000 per year — brings with it several obligations from the Asheville Chamber, like advising Haywood on requests for proposals, sharing project leads with Haywood, marketing Haywood as an economic development destination, involving Haywood in four to six site visits a year, and including Haywood properties in its portfolio.
One of those properties is a 22-acre site along Jonathan Creek near Maggie Valley that's languished for over a decade.
In 2007, it was thought an ideal location for a recreational park or a sports complex; the county engaged in a heated bidding war against a private developer, driving the price of the plot up to more than $1.1 million.
But then the Great Recession happened, mothballing the project; since then, neighboring counties have constructed sports and recreational complexes of the type envisioned by county officials before the recession, making Haywood's original purpose for the property a ship that's long since sailed.
"It's almost like we got behind, maybe we should have done it earlier, but we've put it off and waited and now we've waited to a time where that won't benefit us as much," said Rogers during a Nov. 6 meeting.
"I want to address that too," Sorrells replied, adding that he serves on the Haywood County Tourism Development Authority Board. "A few years ago, we attempted to increase the occupancy tax for a development fund to where we could do something like that, and we got completely killed on that … so this is what happens — you have the vision to do something and then you can't get it out of the chute, and then by the time you could, you're behind, you're already too late."
Sorrells' reply seemed to be a veiled barb at Rogers, who during his 2016 campaign supported the most recent effort to increase the TDA's room occupancy tax, but then became one of only two elected officials countywide to vote against it when the issue came up. The TDA's request was ultimately scuttled yet again by Rep. Michele Presnell, R-Burnsville, who is adamantly opposed to increasing taxes of any kind.
The board, however, did on Nov. 6 agree to stop leasing the Jonathan Creek land to farmers and start accepting more than 25,000 cubic yards of unneeded dirt from the new Publix grocery store being constructed on Russ Avenue.
On Nov. 20, the board authorized a contract for engineering and surveying services at the site, where the dirt will elevate eight acres from three feet below to one foot above the flood plain, in essence making the site more shovel-ready than it currently is.
In theory, the Haywood-Asheville Chamber agreement could result in an interested party learning of the soon-to-be shovel-ready site and its existing sewer/water infrastructure, and then asking for economic development incentives; commissioners also approved an update to the county's 2004 incentive policy that makes it easier for small businesses to qualify for grants based on the size of their investments in the county.