Archived Mountain Voices
Junaluska's story as told through historians
Wednesday, February 06, 2019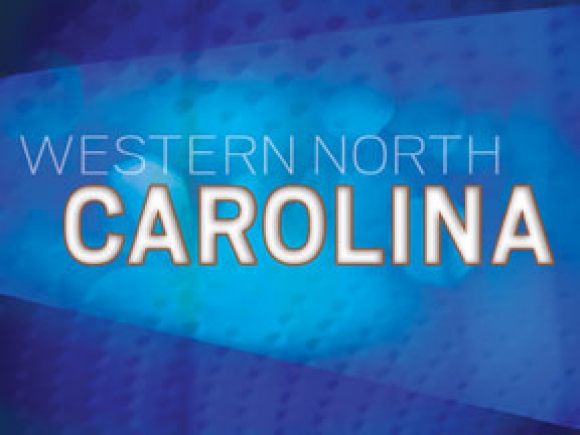 Editor's note: This column first appeared in a February 2002 edition of The Smoky Mountain News.
Every reader of this column has heard of the person known as Junaluska. But what do you really know about him? What is his true significance? I decided to look into the matter. Here's what I found. The sources I primarily depended upon for this account are cited below.
Accounts of Junaluska's early life are both sparse and varied. It can be said that he was born sometime in the 1770s either in Tennessee (as recent genealogical records suggest), near Murphy or on the headwaters of the Little Tennessee River (maybe in Rabun County, Georgia, or maybe in Macon County).
Junaluska was known as Gulkalaski ("one falling from a leaning position") because one day when his mother placed his carrying frame against a tree it fell over. When he was a warrior in his mid-20s, he was given the name of Tsunulahunski ("one who tries, but fails") because he failed in his sworn effort to exterminate "every" Creek. This name was difficult for many whites to either pronounce or spell.
Western Carolina University historian Gordon B. McKinney further records that "Virtually nothing is known of Junaluska's life until 1811. During that year, the Shawnee chief Tecumseh visited the Cherokees at Soco Gap and urged them to join his war against the advancing American settlers. Junaluska spoke for the Cherokees — despite this instance of leadership, he never held the title of chief — and rejected Tecumseh's overtures. Junaluska also spoke for the tribal leadership when he extolled the advantages of the settled agricultural life-style adopted by the Cherokees."
There can be no doubt that in November 1813 Junaluska led a contingent of Cherokee warriors southward to fight against the Creeks. Hicks picks up the story there: "General Andrew Jackson was directing the frontal attack (on 27 March, 1814) of a Creek fortification that had been built within the projection of land created by a bend in the Tallapoosa River in eastern Alabama. Stand Watie, with his Lieutenant, John Ross, were directing the Cherokee attack on the rear of the fortification but were faced with crossing the river itself. Gulkalaski (i.e., Junaluska) and two other warriors swam the Tallapoosa River in the dark and took the Creek warriors' canoes in spite of gunfire from the Creek Indians which wounded one of the three Cherokee, an Indian named Whale. This action gave Jackson the upper hand in what had been a situation stacked against him. In the ensuing battle Gulkalaski drove his tomahawk through the skull of a Creek warrior when the Creek had General Jackson at his mercy."
When the westward forced removal of the Cherokees took place, Junaluska was living with his family near present-day Robbinsville. Hicks records his verbal reaction as related in Cherokee tradition: "At the forced removal, witnessing the scene before him, and with tears gushing down his cheeks Chief Tsunulahunski lifted his face toward the heavens and said, 'Oh my God, if I had known at the battle of the Horse Shoe what I know now, American history would have been differently written.'"
Longing for his native homeland after his 1839 arrival in northeastern Oklahoma, Junaluska walked the entire distance back to North Carolina in 1843. Once again Hicks picks up the story: "His old friend Colonel William Thomas plead Chief Tsunulahunski's case to the General Assembly of North Carolina and on 2 January, 1847 they ratified 'An Act in Favor of the Cherokee Chief, Junoluskee, who distinguished himself in the service of the United States at the battle of Horse Shoe as commander of a body of Cherokees, as well as divers other occasions during the last war with Great Britain.' The Assembly awarded him full citizenship, 337 acres of land in Cherokee county, district 9, tract No. 19, and one hundred dollars. Chief Tsunulahunski took a Cherokee wife, Ni-suh (possibly his third wife), and raised a family of two boys, Jim-my and Sic-que-yuh, and one girl, Na-lih. He died on 20 October, 1868, at over 100 years of age. His grave is on a hill in the town of Robbinsville and is marked with a memorial stone erected by the General Joseph Winston Chapter of D.A.R. in 1910."
In 1997, The Friends of Junaluska designed and constructed a seven-sided monument around the grave and placed seven granite markers upon it. There is a marker for each of the seven Cherokee clans. Each marker tells about Junaluska's life and achievements.
That's the story. I don't want to draw any grand conclusions. But I will note that the story adds resonance to the overall themes: Native American rights (which were ignored) versus the desire for land and domain on the part of the early settlers (which triumphed). Two powerful figures — Junaluska and Andrew Jackson — personify and lend a human face to that tragic collision.
(George Ellison is a naturalist and writer. He can be reached at This email address is being protected from spambots. You need JavaScript enabled to view it..)