Archived News
Boosting immunity during COVID-19
Wednesday, April 15, 2020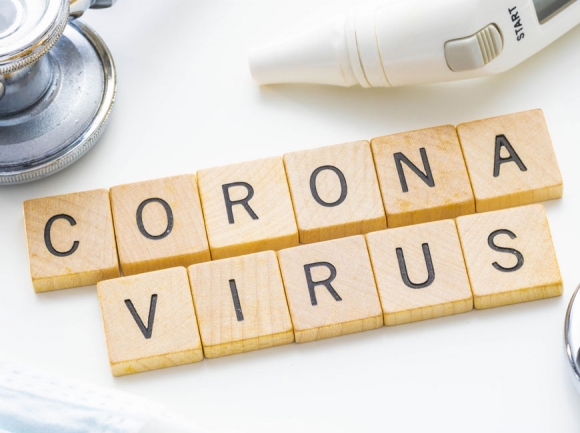 "The immune system is complex and different for every person. Each person's immune system is unique to them because it is based on the genes one inherits."
Those are the words of Dr. Mark Jaben, medical director for Haywood County. Like many things in life, the immune system is a balancing act. There is so much information about how to strengthen the immune system, different ways to keep it strong. When really, we could spend just as much time ensuring the immune system isn't too strong, that it can differentiate between good and bad, and doesn't attack those things important to the functioning of a healthy body.
"Not all bugs are harmful. In the gut, for instance, thousands of bacteria there help us to digest food. So we want them to survive. The immune system has to distinguish good from bad and not overreact to kill off beneficial bugs and normal cells," said Jaben.
The immune system contains itself through several mechanisms. A person inherits the ability to recognize certain pathogens that have plagued mankind for thousands of years. The system also has ways to react to new and different pathogens and to remember these so if a pathogen returns, the system can ramp up its defenses fast. There can also be defective genes. Autoimmune diseases are examples of this, where the person inherits certain deficiencies that allow the immune system to attack normal cells. Allergies are inherited tendencies that cause the immune system to overreact to certain substances.
Dr. Judith Stringfield with Waynesville Family Practice said it is important to remember the factors that help ward off infection before getting to the hematological immune response within the body. These include things like having intact skin, good mucus production, functioning cilia and a functioning respiratory tract. Preservation of these systems is vital. One should avoid smoking, which not only destroys cells within the lungs, but also inhibits cilia (hair-like structures in the nose and airways that remove viral particles and mucus, one of the protective defenses that keep pathogens out of the lungs). Staying hydrated and avoiding sitting for too long are other important ways to preserve the systems that are first responders, prior to the hematological immune response.
"Factors that can be controlled such as good nutrition, regular exercise and stress reduction have been shown to improve immune response," said Stringfield.
Anyone who has read into ways to keep the immune system functioning correctly has read about the importance of food and exercise. Both of these are vitally important to healthy immune system function. However, each comes with a grain of salt.
Stringfield and Jaben attest that regular, moderate exercise is important, but that too much exercise can wear down the body. Especially if someone is already sick. As far as nutrition, Jaben says "there has yet to be a magic bullet identified."
A well-balanced diet, including plenty of fruits and vegetables, can provide all the vitamins, minerals and nutrients your system needs. Zinc, vitamin B12, vitamin C and other supplements are important to a person's health but, "barring any malabsorption issues, diet alone should be adequate to maintain normal levels of nutrients," Stringfield said.
However, she did note that socioeconomic status can affect nutrition and more.
"A kind of sad reality is that poverty can increase risk of malnutrition along with multiple other conditions leading to inadequate intake including poor dentition, social isolation and depression," she said.
Studies, like Epidemiological Sociology and the Social Shaping of Population Health conducted by Robert Wood Johnson Foundation, show that low income relative to that of the rest of society is associated with higher rates of chronic health conditions. The coronavirus is no different as these chronic health conditions make COVID-19 more dangerous and deadly for the people who have them.
All of the things that keep people well and healthy align with keeping the immune system strong and functioning properly — diet, exercise, sufficient sleep, stress reduction, etc. Jaben said that circadian rhythms really matter. It is important to get eight hours of sleep every night, even more for teenagers.
"People who shift between nighttime and daytime sleep, like shift workers, pay a price here," he said.
According to Stringfield, "Immunosenescence refers to the changes in our immune system as we age. Because the immune system weakens with age, older people are at increased risk of infections, malignancies and autoimmune disorders."
This is why measures like social distancing are so important to protect elderly people and immunocompromised people. By social distancing, people are not only protecting themselves, they are protecting others by reducing the risk of contracting and spreading the virus.
One local business that specializes in products to reduce stress, pain and sleeplessness is Appalachian Growers. The farm began in 2016 under the North Carolina Hemp Pilot Program.
Hemp naturally produces a compound called Cannabidiol, also known as CBD. When ingested, Cannabidiol interacts with the endocannabinoid system. This system is responsible for triggering humans' response to stress and influencing appetite, mood, energy, metabolism and muscle control.
"One of the main benefits of CBD is that it helps the body's homeostasis, or self-regulating mechanism of bringing our bodies back to balance," said Lori Lacy, co-owner and operator of Appalachian Growers in Macon County. "Studies show that over time, a more enhanced endocannabinoid system through healthy cannabinoids like CBD may help in building a stronger immune system. Customer experiences report that as they incorporate cannabidiol into their lifestyles, they can eventually get better sleep, help with chronic pain management, stress and anxiety, as well as more relaxation and better focus."
Most important for the current crisis, Lacy said that CBD can help individuals find the rest and sleep that they need and reduce stress. All of which are essential for maintaining a strong immune system.
There are many ways to help keep your immune system functioning at its best. Most of them are the same things that keep a person feeling healthy and happy over a long period of time. But for this particular crisis, the Coronavirus Pandemic, Jaben pointed to one thing that mattered above all else.
"I want to emphasize that the one main thing a person can do right now to boost their immune system is to not ask it to do too much. Taking measures to reduce exposure and keep the virus from getting inside you does more to preserve one's immune function than anything else," he said.