Archived News
Haywood schools lift outside mask mandate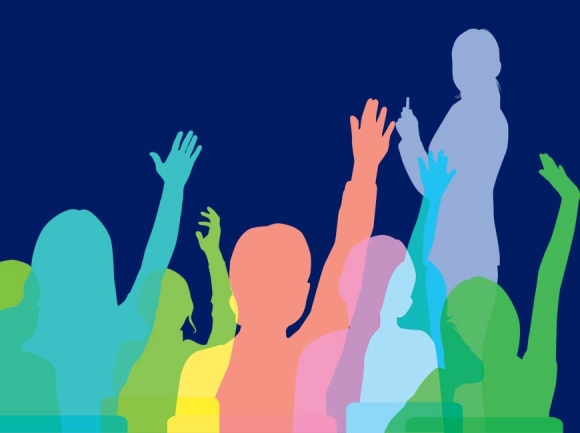 Students in Haywood County Schools will no longer be required to wear masks outside, where social distancing is possible. Administration made the decision after conferring with local public health officials.
The updated policy no longer requires masks outside during the school day, or during after school activities. Students are still required to wear masks at all times inside school buildings, unless eating or participating in a previously authorized socially distanced exception. Parents will need to notify the schools in writing if they want their children to wear a mask outside when social distancing is possible.
"We went back and looked at the NC state toolkit and we went back and looked at some guidance for recess. And we know we have lots of different things going on outside, beyond recess. And it talked about the ability to not wear a mask if you can, social distance. And so we decided administratively, we would go ahead and make that decision," said Superintendent Dr. Bill Nolte.
The new rules align with the updated guidelines released by the state Department of Health and Human Services on May 5, in the NC Public Health Toolkit. The updated guidelines no longer require students, staff or visitors to wear masks outside, but list several situations where masks are strongly recommended.
The updated guidelines came after Gov. Roy Cooper announced an end to the outdoor mask mandate on April 26. He made the announcement after the Centers for Disease Control and Prevention issued guidance April 27, saying people who are fully vaccinated no longer need to wear face coverings outdoors in small gatherings or while exercising outdoors alone.
The Haywood County School system was careful to point out that while the spread of COVID-19 outdoors is limited, there is not "zero risk" of transmission, something that should be considered for those who opt not to wear a mask outside at school and during school activities.
Optional mask usage was already in effect for spectators at outdoor school sporting events. Last week, the school board authorized Nolte to use the athletic event spectator capacity rules for non-athletic school events, like upcoming graduation ceremonies. Therefore masks were already technically going to be optional for spectators at outdoor graduation ceremonies and other events.
"Since we applied the athletic spectator rules to non-athletic events, because the athletic spectator rules do not require masks in outside settings — they're strongly encouraged, but they're not applied, they do not apply — when we applied those athletic rules to things like graduations or anything else that we might do outside in which we would have visitors or spectator, we knew the next question would be, 'well how about our students and staff when they're not IN the buildings?'" said Nolte.
Some parents' concerns over masks throughout the pandemic helped Nolte and school administration anticipate this question. One mother spoke at the school board meeting May 10, voicing her opinion that young children should not have to wear masks at all, and that it saddens her greatly to see her son have to wear one.
According to Nolte, a variety of parents reached out after the May 10 board meeting to share their opinions and concerns on masks in school.
"When a lot of people are asking you something, it is a time to go back and pause and look at what you're doing and see if you have a good reason and regulatory support for making a change," said Nolte. "And we did that and Dr. Putnam and myself in particular, you know, over support services and, and safety and certainly mask and social distancing feed into those areas."