Archived News
Bridge cleanup fiasco could result in legal action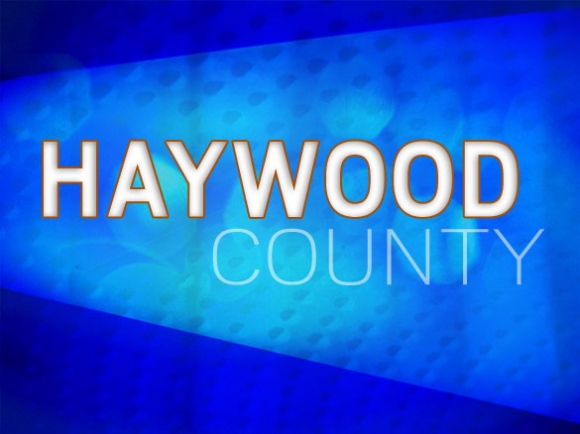 A group of concerned citizens conducting a local cleanup effort intended to address the problem of homelessness in Waynesville inadvertently exacerbated the problem when they dismantled an elaborate makeshift residence, and now the man who's been put out on the streets with nothing but the clothes on his back is pursuing legal action against those who threw away or gave away all of his earthly belongings.
"Everything I own is gone," said Elijah King, 42.
The story of how King came to live under the bridge is clear, but the story of what he'll do now is less so, since his birth certificate, Social Security card and other personal documents — often needed to take advantage of employment or social service opportunities — are currently rotting in a landfill somewhere, thanks to a volunteer organization called Saving Haywood.
King admits he knew he was trespassing when he moved into the ersatz "apartment," but a series of challenges left him with little other choice.
After leading a construction crew for almost 12 years, King's elderly employer was forced to shut the business down due to declining health.
Then, King says, he was told he had to remove his paid-off trailer from a rented lot in Allens Creek because the owners wanted to install newer models, but he didn't have the $2,700 to move it, or a place to move it to. He basically abandoned the trailer and ended up in Pathways, but was banned for what he said was a dispute over chores.
From there, he began squatting in an abandoned house but was cited for trespassing. It was then that he took up residence with a woman who was already living underneath a Russ Avenue bridge.
"Everybody needs a home, or someplace they can call home, where their stuff is, where they can go and relax, decompress and put the world aside and just restore themselves," King said. "Whether that's under a bridge or on top of Eagles Nest Mountain, generally everything you own is at home."
On May 1, volunteers escorted by Waynesville police officers raided King's home.
In addition to the clothing and furnishings and small appliances painstakingly tossed into a trash pile were various personal items, like a set of keys, all King's documents and his contact lenses.
At the time, King was working part time as a landscaper, attempting to rebuild his life and return to a more normal existence. The raid, he said, has made that journey that much tougher by depriving him of the very basics he needs to work and to live.
"They passed judgement that I was of little to no value, and likewise my things," King said.
According to reporting by The Mountaineer , Peggy Hannah, one of the leaders of the group, made a deliberate effort to dispose of such property, saying she "wasn't open to leaving personal items where they could be found," and remarking, "Why would we do that?"
Setting aside the morality of throwing away the personal possessions of an unsheltered person with a limited income who already has next to nothing, there's more to the issue — in fact, the actions of Hannah and others with her that night may be a crime.
On May 19, King filed a report with the Waynesville Police Department. Listed in the report are six items with a total value of $900: "tent (abandoned), hand tools (abandoned), clothes (abandoned), contact lenses (abandoned) and camp cook stove and cooler (abandoned)."
The description of the complaint says, "threw subject's abandoned belongings away," and a box is checked indicating the complaint is "unfounded," meaning King's claims are not being investigated.
Copious use of the word "abandoned" in the report isn't likely a coincidence. The question of the property rights of unsheltered persons isn't a new one, isn't an easy one, and seems to hinge on whether the belongings are deemed "unattended" or "abandoned."
A 2012 ruling in the Ninth Circuit Court of Appeals held that the City of Los Angeles had violated the Fourth Amendment rights of nine homeless men who were subject to unreasonable seizures of unabandoned property. A 1992 opinion in the Southern District of Florida said that the City of Miami did basically the same thing.
King maintains his property wasn't abandoned — he wasn't present during the raid, but had been the night before and had planned to return — but nonetheless, it's all gone.
Meanwhile, the community's rallied around King, promising a GoFundMe effort and legal backup according to local activist Jesse Lee Dunlap.
"I called Legal Aid and they consulted someone in their organization, and then called me back and said they wanted to take that up," Dunlap said.
Legal Aid Managing Attorney Suzanne Saucier declined to comment.
Leave a comment
7

comments
Proverbs 14:31 NIV Whoever oppresses the poor shows contempt for their Maker, but whoever is kind to the needy honors God.

Monday, 05/31/2021

Several questions -
(1) Who owned the property where the encampment was located? I am sure it was NOT Saving Haywood.
(2) Was the property owner not the person who would have the right to clean up the site?
(3) Why would Waynesville Police choose to get involved in this situation? That is an appropriate use of public resources? Really!!!
(4) So let's say that Ms. Hannah leaves her home for work (if she works) some morning, a group of "concerned citizens" show up with Waynesville Police escort, identify all her belongings as abandoned (she left them) and clean up her place. Any problem with that?
(5) What right did Ms. Hannah and the "concerned citizens" have to go onto the property and remove another individuals personal belongings?

So many questions about due process and the "concern" of these volunteers. Perhaps a follow up article would be in place to evaluate the issues here.

Saturday, 05/29/2021

Thank you for this story!

Here is the link for the GoFundMe.

https://gofund.me/fad24761

Please share widely! Thank you so much!

Thursday, 05/27/2021

Person-specific valuables, when handled by a compassionate person, can be turned in to police or a municipal office rather than treated as trash. ID etc should always be handles that way. I know that without my contact lenses I am legally blind. They are expensive to replace and aren't sitting on the shelf in a vision center office due to my unusual prescription. Even if this person has an "easy" prescription, the effort involved is greater in his case than in mine. How cruel.

Thursday, 05/27/2021

The man cited has had numerous opportunities through Pathways and other sources. It says much about his character that he was kicked out of Pathways. We cannot let Haywood County become like the countless counties of California that have been overtaken by homeless advocates. Choices in behavior should have consequences. Please don't let Haywood County get taken over by irresponsible homeless and their advocates that are generally receiving remuneration for their advocacy roles.

Thursday, 05/27/2021

This man had numerous opportunities to improve his situation. If he was asked to leave Pathway that says something about the content of his character. We cannot let Haywood County go the path of countless communities in California that have been taken over by irresponsible homeless who do not take the multiple amounts of help available in society and clean up their act.

Thursday, 05/27/2021

Soulless people should never have a police escort.

Wednesday, 05/26/2021