Archived Opinion
A shared space, a shared responsibility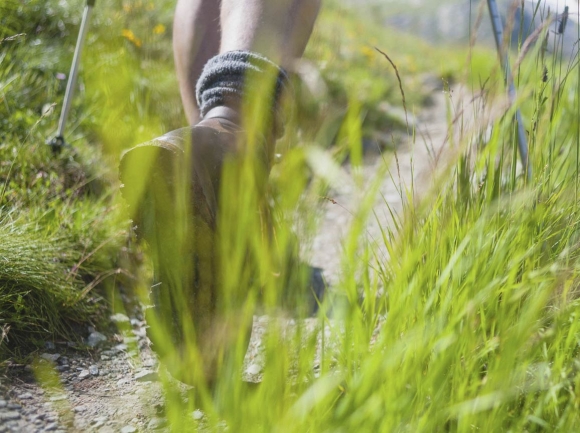 By Casey Quarterman • Guest Columnist | For six years I have been working as a Wilderness Ranger in the Southern Appalachian Mountains. I devote my time, blood, sweat and energy into keeping wild places as wild and natural as possible.
My daily duties often differ, but the objective always stays the same: keep the wilderness wild. I do trail work, pick up trash, pack out abandoned camps, break down fire pits, collect data, monitor invasive species and interact with and educate visitors. Interacting with visitors is a dynamic job duty that is often different with every human encounter, especially over the past two years. More and more people are coming to recreate on public lands all the time. It seems that every weekend brings more people to the woods than the weekend before. Droves of people are coming to experience the many benefits and offerings that nature provides us with.
I can't blame them, for I am the guiltiest. Nature is everything to me. It has been my passion for as long as I remember. It's my playground, church, gym, therapist, stress reliever and office. I am a part of the wild, and the wild a large part of me. I've learned so much from being in the woods, from playing in the creek as a toddler to a 42-day backpacking trip in the rugged Wind River Range of Wyoming as an adult. The beauty, peace, and challenge of being in the natural world has given me some of my best memories as well as some of my biggest challenges and learning experiences of my life. Nature has shaped who I am more than anything or anyone else in this universe. The natural world is so important to me that I've devoted my life to protecting it.
The changes I've seen in the wilderness areas that I work in have been bittersweet. There has been a booming increase in the amount of visitation in the Pisgah National Forest. More and more people are coming to experience what nature has to offer. It makes me happy to see people enjoying the outdoors, but it's also frightening to see the damage that takes place when people are irresponsible visitors. It's everyone's birthright to experience the magic of the natural world. Nature can change people in good ways. If enough people experience the transformative power of it, the world could change for the better. I do what I can to ensure that people have these positive experiences. A positive outdoor experience may unbox a passion that they didn't know they had. The more people that have these types of experiences, the more advocates there will be to protect wild places and keep them healthy.
You see, it takes a collaborative effort to protect and conserve wilderness. I can't do it on my own. With increasing visitation comes increasing impact to the land, and with increasing impact comes the need for more stewardship.
One major realization that I've had during my time as a Wilderness Ranger is that more often than not, people don't have negative intentions in the outdoors. They don't want to deliberately hurt nature, they are just lacking the awareness of how to minimize their impact. For example, for some people stacking rocks in the stream is a harmless way to relieve some stress and enjoy the water on a sunny summer day. What most people don't know is that on the bottom of almost every rock in the stream lies the start of the food chain. Macroinvertebrates such as small nymphs and larva begin their lives on the bottom of rocks in streams and rivers. When those rocks are taken out of the water and stacked in the air, or put around a fire pit, those macroinvertebrates die and their vital role to the aquatic ecosystem is never played out. This is one example of how something that seems harmless to us can actually have a huge negative impact on nature.
The most important thing that people can do to minimize their impact on the land is to be prepared for the area that they are visiting. Whether going on an overnight backpacking trip or just a day hike, be prepared for the unpredictability of nature. Make sure you have your essential items packed. Make sure you know the regulations of the area you are visiting. Know how to dispose of your waste properly, store food appropriately and how to be respectful of other visitors and their experience. It takes minor preparation to educate yourself on the area you are visiting and how to minimize your impact, but doing this could be the difference between an amazing experience and a terrible experience. You'll be happy you did, and the forest you're visiting will be happy you did as well.
We all need to realize that the wilderness is a place where humans are just visitors, but many other forms of life are residents. It is a place where we can get a glimpse of the natural world that is becoming less and less. We can learn so much from observing nature and experiencing the interconnectedness that ties all life forms together. It's the greatest teacher that we have. If we wish to experience the many benefits the great outdoors provide, we must protect it. Let's do our part, and keep it wild. Together, we can preserve these natural places so that everyone may enjoy them.
(Casey Quarterman is a Wilderness Ranger in the Pisgah National Forest. This email address is being protected from spambots. You need JavaScript enabled to view it.)