Archived News
Macon Schools plan to start year without masks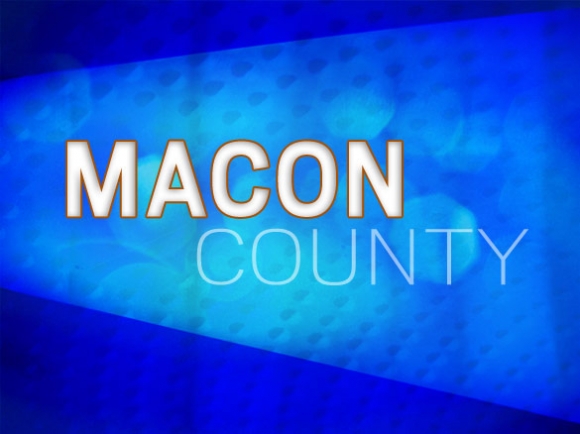 After North Carolina Gov. Roy Cooper announced new health guidelines for North Carolina Public Schools, giving local school boards the power to issue and enforce mask mandates, Macon County School board met to discuss the issue.
The Superintendent and public health officials will continue to monitor the situation but based on current COVID-19 transmission rates in Macon County, they plan to start the school year without a mask mandate.
North Carolina Health and Human Services have updated the StrongSchoolsNC Public Health Toolkit , which provides guidelines for North Carolina Public Schools to operate safely during the COVID-19 Pandemic, according to the latest guidance from CDC and the American Academy of Pediatrics.
Because vaccinations are not yet available for students under the age of 12, North Carolina HHS recommends that all schools with grades K-8 require masks indoors for students and staff.
"Masks can save lives, and particularly in children who cannot get a vaccination yet because they are under 12 years old," said Cooper. "So it's important for these school districts to take this step to protect children. And we want to keep our children in person in school and these protocols can be put in place to help be able to keep children in school."
According to N.C. Health and Human Services Secretary Dr. Mandy Cohen, only 24 percent of North Carolinians age 12-17 are vaccinated. Therefore, the state is recommending that in schools with grades 9-12, all students, staff and visitors who are unvaccinated should be required to wear masks.
"School leaders should continue to consult with local public health officials for input to make local decisions," said Cohen.
However, the new guidelines place responsibility with local school boards to decide what, if any, mask mandates should be in place for schools in their district.
At the Macon County School Board meeting Thursday, July 22, five parents spoke in public comment to express the view that Macon County Schools should not require masks for students during the 2021-22 school year.
The first woman to speak said, "I believe it is in the best interest of the psychological development of our children to get rid of these masks." She argued that children were scared and that by wearing masks at school they were in greater danger of human trafficking because teachers and staff were not as easily able to identify a child while they are wearing a mask.
Another woman asked that masks be optional for children. She said that children have been involved in sports, summer camp and church opportunities without masks and that they shouldn't be required to wear them when they head back to school. She also argued that children do not keep their masks clean or well-cared for and they are therefore ineffective. The woman's husband spoke next, echoing concerns about masks and asking that children not be required to wear them.
"I honor and respect that some people feel like they want to wear a mask, that's fine. But the other side of that is, the respect has to go both ways," said another man, imploring the board to make masks optional.
Superintendent Dr. Chris Baldwin said that because face coverings would be a local option, according to the new guidance from the state level that will take effect July 30, he has been in regular conversation with Macon County Public Health Director Kathy McGaha about the best course of action moving forward.
"Based on the current level of COVID-19 transmission in our community, she does not recommend starting the school year off requiring face coverings," said Baldwin.
Baldwin noted that this recommendation is based on current transmission rates, and there are several weeks before school starts. Baldwin and McGaha will continue to monitor the situation in order to make the safest decision for Macon County Schools.
"She and I will continue to monitor the COVID transmission rate in our community, and will also discuss parameters and thresholds regarding what level of transmission within the community, what level of transmission within the schools might lead us to have a temporary face covering requirement at some time," said Baldwin.
Baldwin said that while he and McGaha would continue to monitor the situation, they were hopeful Macon County Schools would begin the school year without a face-covering mandate. The board will discuss the matter further at their Aug. 16 meeting.