Archived Outdoors
Discovery revises timeline for human presence in North America
Wednesday, October 06, 2021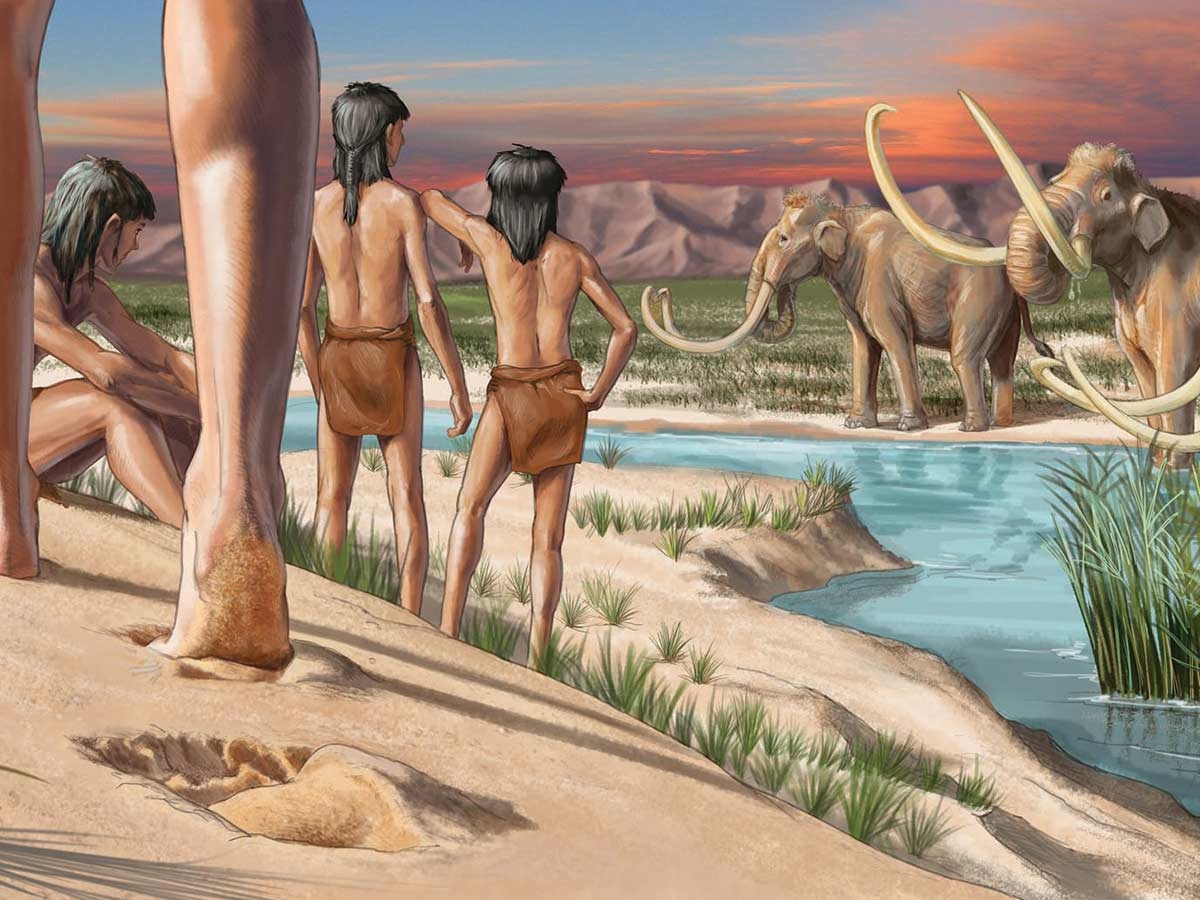 Long before the sand dunes formed at White Sands National Park, ice age teenagers left their footprints in the mud, only to be discovered thousands of years later. Karen Carr illustration
Fossilized footprints found in New Mexico' White Sands National Park have revealed evidence of human occupation there beginning 23,000 years ago, thousands of years earlier than previously thought.
The footprints were buried in multiple layers of gypsum soil on a large playa in the park, and seeds embedded with the footprints were radiocarbon dated and analyzed to establish their age. The discovery dramatically extends the range for coexistence of humans and Ice Age megafauna, confirming that people were present in North America before the major glacial advances at the height of the last ice age closed migration routes from Asia.
The findings are detailed at www.science.org/doi/10.1126/science.abg7586 in the journal Science.