Archived Arts & Entertainment
Taylor receives HART award
Wednesday, October 27, 2021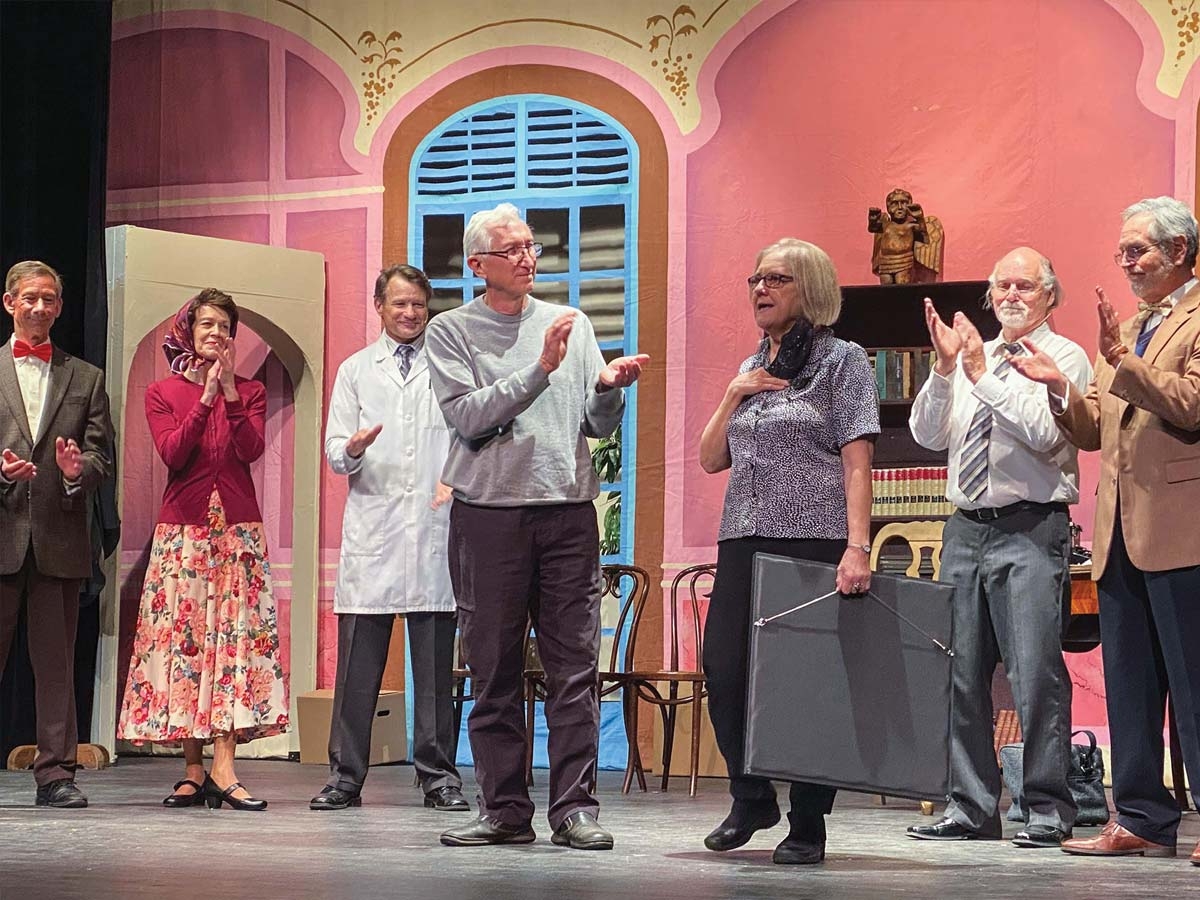 Following the curtain call for the opening night performance of the Haywood Arts Regional Theatre's current production of "Harvey," the show's director Wanda Taylor got a major surprise.
HART Executive Director Steve Lloyd stepped out onstage to announce that Taylor was being awarded the theater's highest honor, the Career Achievement Award. The recognition celebrates not a single work, but decades of service to the Waynesville theater company.
Taylor became involved with HART in the 1980s and performed as one of the theater's most popular actresses in: Night of Jan. 16, The Nerd, Witness for the Prosecution, Blithe Spirit, Deathtrap, Streetcar Named Desire, The Glass Menagerie, Lion in Winter, Shirley Valentine, A Password to Murder, The Grapes of Wrath, and Love Letters.
In the mid-1990s Taylor began directing. Over the past 25 years, Taylor directed Brighton Beach Memoirs, Biloxi Blues, Broadway Bound, The Member of the Wedding, Cat on a Hot Tin Roof, Talley's Folly, The Little Foxes, Plaza Suite, Twelve Angry Men, Welcome to Mitford, Lost in Yonkers, Ah! Wilderness, To Kill a Mockingbird, The Nerd, and Harvey.
Over the past 20 years, HART has only recognized eight other individuals with this honor.
Past winners are: Reta Scribner, Lloyd Kay, Allison Stinson, John Winfield, Suzanne Tinsley, Barbara Bates Smith, Tom Dewees and Bob Baldridge.