Archived News
Maggie Valley elects Hinton, Owens with record turnout
Wednesday, November 03, 2021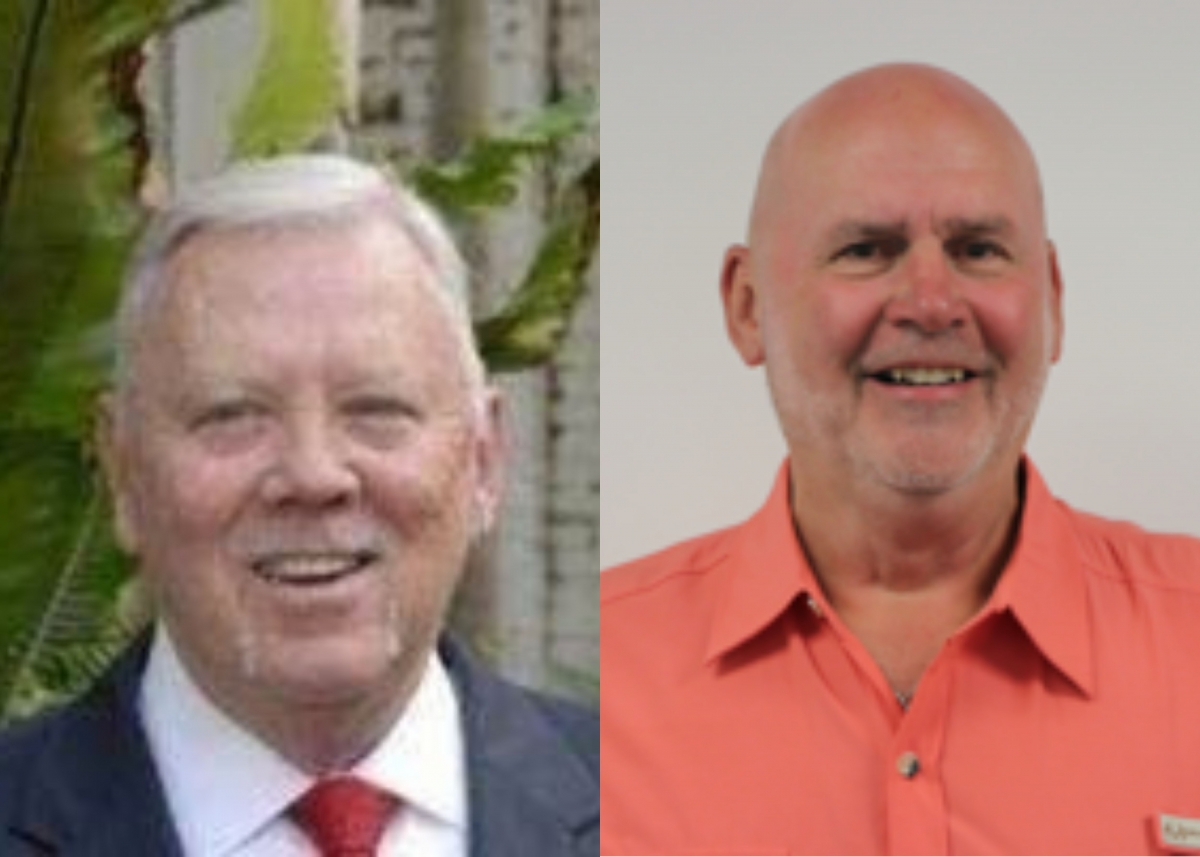 John Hinton and Jim Owens have secured seats on the Maggie Valley Board of Aldermen beating out incumbent Alderwoman Twinkle Patel and Planning Board Chairman Jeff Lee. Maggie Valley voters showed up in record numbers to elect the two newcomers, casting a total of 943 votes for aldermen compared to 598 in 2019 and 312 in 2017.
John Hinton was the top vote-getter with 326 votes, 34.57% of the vote. Jim Owens was close behind with 310 votes, 32.87% of the vote. Twinkle Patel garnered 170 votes (18.03%) and Jeff Lee received 134 (14.21%).
John Hinton ran on the slogan "open, fair-minded leadership for Maggie Valley." He has been retired for five years, prior to which he spent 30 years with a major automotive supply company. Hinton has served on the board of the North Carolina Trucking Association for over 25 years and is a board member of the Maggie Valley United Methodist Church. He is a team leader in the risk-taking mission, serving homebound folks with food delivery, errands, transportation, yard maintenance and more. Hinton is a member of the Waynesville Elks Lodge and has been in Maggie Valley since 2011.
"I'm overwhelmed. I don't know that I'm surprised that we won. Today was a great day. We felt the momentum over the last couple of weeks and it crescendoed today. Our tent was lively. We saw people coming. It was about the issues. The people of Maggie Valley have spoken. And the things that we ran on the RV parks outside, the campgrounds outside the city limits, the ghost town issue, the zoning issues. That's what it was about, the people spoke," said Hinton following his win.
Owens, a U.S. Navy veteran, has made Western North Carolina his home for the last 20 years, living in Maggie Valley for the last seven. Prior to retirement, he spent 45 years working in the travel and tourism industry. Most recently, he worked as vice president of Biltmore Estate for 14 years. He also worked as vice president for SeaWorld of Florida, and SeaWorld of San Diego. Owens founded, and was the first chairman of the Tourist Industry Retail Merchants Association.
"I'm humbled by the amount of Maggie Valley voters that turned out at this election. I think if we check, it's probably going to be a record, which tells me that the people in Maggie Valley decided to get out and vote their conscience and we're humbled by it. We're excited about it and we look forward to doing our best to serve them," said Owens following the election results.
Owens and Hinton have been elected for four-year terms on the Maggie Valley Board of Aldermen and will assume office in December.
Leave a comment
2

comments
Congrats to John. Maggie is lucky to have John on their side. He is a wonderful person! I am sure Judy will be right by his side!!!!
Felice Ryals

Thursday, 11/04/2021

Congrats to my friend John! He is an awesome person and will do a wonderful job. The citizens of Maggie Valley are lucky to have John on their side! I am sure Judy will be right by his side.
Congrats
Feluce Ryals?

Thursday, 11/04/2021