Archived Arts & Entertainment
Holt to receive N.C. Award
Friday, November 12, 2021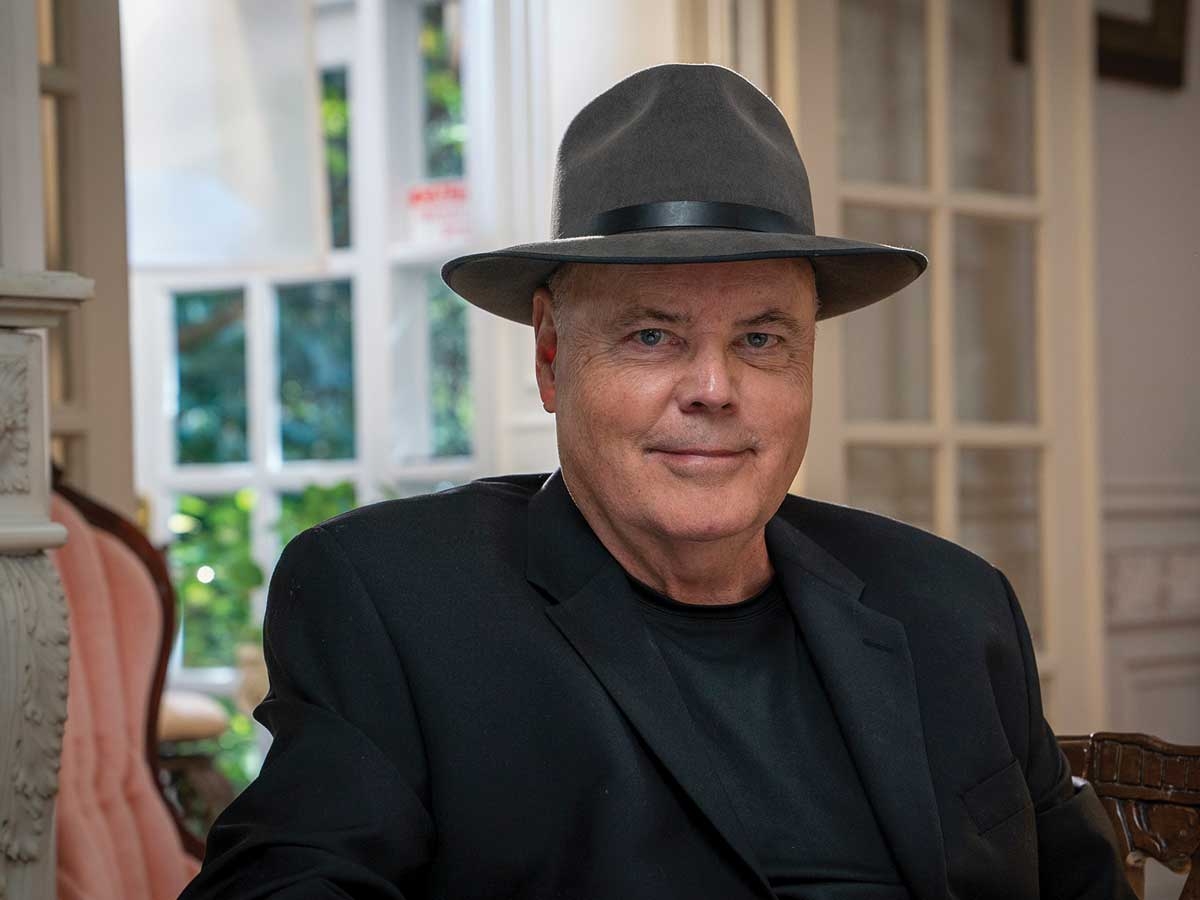 David Holt.
David Holt is one of nine North Carolinians who will receive the state's highest civilian honor, the North Carolina Award, on Thursday, Nov. 18, at the North Carolina Museum of Art in Raleigh.
Gov. Roy Cooper will present the award in person. The award was created by the N.C. General Assembly in 1961 to recognize significant contributions to the state and nation in the fields of fine arts, literature, public service and science.
In addition to Holt, the 2021 honorees are Dr. Dudley E. Flood for Public Service, Maria F. Spaulding for Public Service, André Leon Talley for Literature, Dr. Timothy B. Tyson for Literature and Dr. Blake S. Wilson for Science. The 2020 honorees (not awarded live last year because of the pandemic) are Dr. Ralph S. Baric, Dr. Francis S. Collins and Dr. Kizzmekia S. Corbett, all of whom will receive the North Carolina Award for Science in recognition of their work to develop treatments and vaccines for COVID-19.
"Through their extraordinary accomplishments, these individuals have enriched North Carolina and our nation," said Reid Wilson, secretary of the N.C. Department of Natural and Cultural Resources. "Each of them has enhanced the lives of North Carolinians through their lasting achievements in the arts, sciences and public service."
Award-winning musician and storyteller, Holt has spent more than 50 years collecting and performing the traditional music of North Carolina's Blue Ridge Mountains.
In 1975, he founded and directed the Appalachian Music Program at Warren Wilson College in Swannanoa. Since 1981, Holt has pursued a full-time career in entertainment, bringing the spirit and fun of old-time music to the concert stage.
As the host of several acclaimed television series, including "David Holt's State of Music," "Fire on the Mountain" and "Folkways," he has introduced traditional mountain music, stories, people, and places to viewers across the country and around the world.
His many recordings have garnered numerous awards, including two Grammy Awards in 2002 in the Best Traditional Folk Recording category for "Legacy," a retrospective of the life of Doc Watson.
"David Holt's State of Music" is currently shooting its sixth PBS season and will be distributed nationally in 2022. The series is produced by the Will and Deni McIntyre Foundation, a 501(c)(3) based in Hendersonville.
Leave a comment
1

comment
I have had the honor of participating in a storytelling workshop at NCCAT with David Holt as well as seen him perform several times. Truly a treasure!

Monday, 11/15/2021