Archived Outdoors
Haywood students spread pollution awareness
Wednesday, December 01, 2021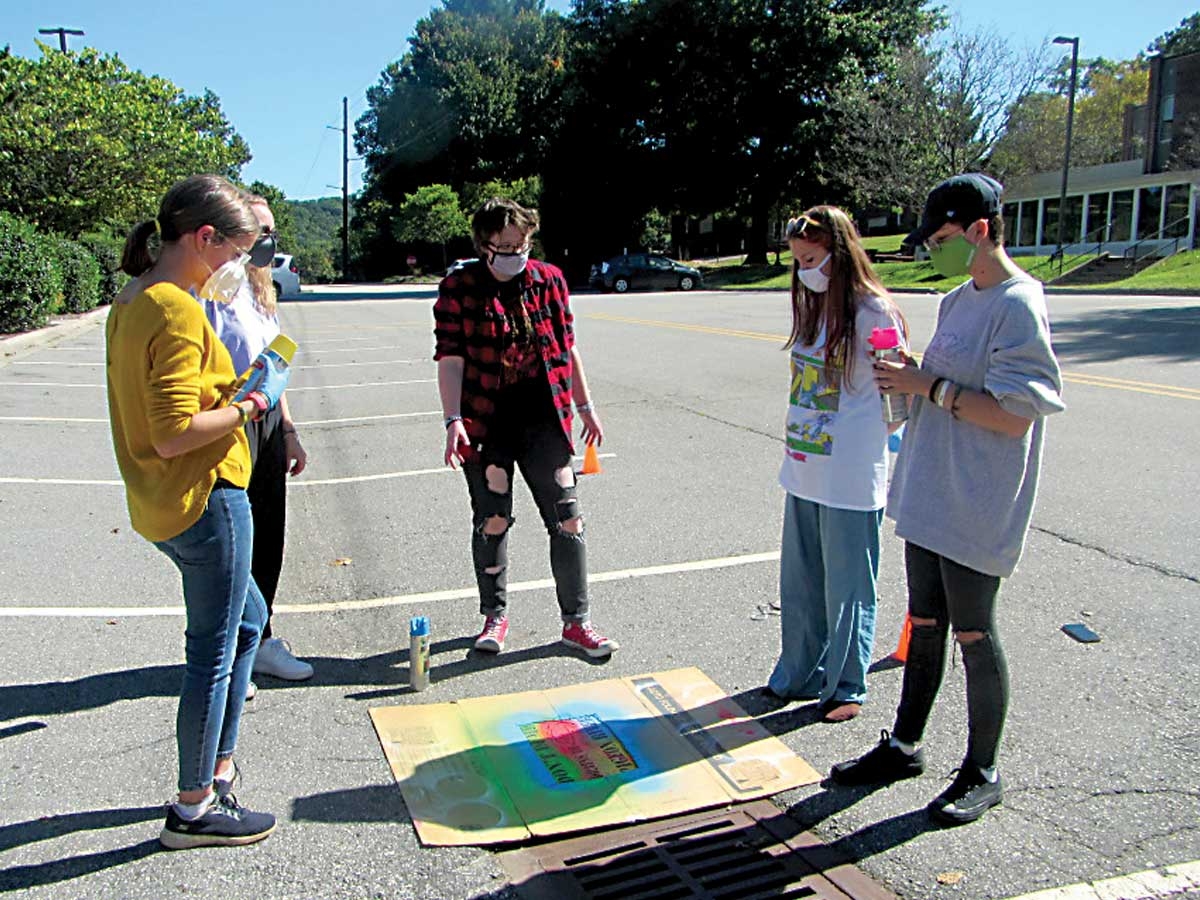 Haywood Early College students stencil storm drains on the Haywood Community College campus. Donated photo
Storm drains at Haywood Community College now sport stencils reminding people to help keep the waterways clean, thanks to a class project that Haywood Early College students recently completed.
The stencils spell out "Don't Dump Drains Pigeon River" in bright colors, reminding people that the drains carry everything that's dumped there directly to the nearest waterway — without treatment. Stormwater runoff is the number one cause of water pollution.
"I had a lot of fun doing this project, and it was great to be able to help the environment and bring awareness to where water in storm drains goes," said HEC student Naomi Gevjanan.
Everyone can help reduce runoff pollution by installing a rain garden or rain barrel, directing downspouts into grassy areas rather than pavement, planting grass or trees to cover exposed soil, keeping vehicles in tune to reduce risk of fluid leaks, picking up pet waste, never applying fertilizer or pesticides before a heavy rain, washing cars on the lawn or at a car wash that recycles the water, and never dumping anything down a storm drain.
Haywood Waterways Association partnered with HEC on the project.