Archived News
Macon uses rescue funds to increase employee pay
Wednesday, December 08, 2021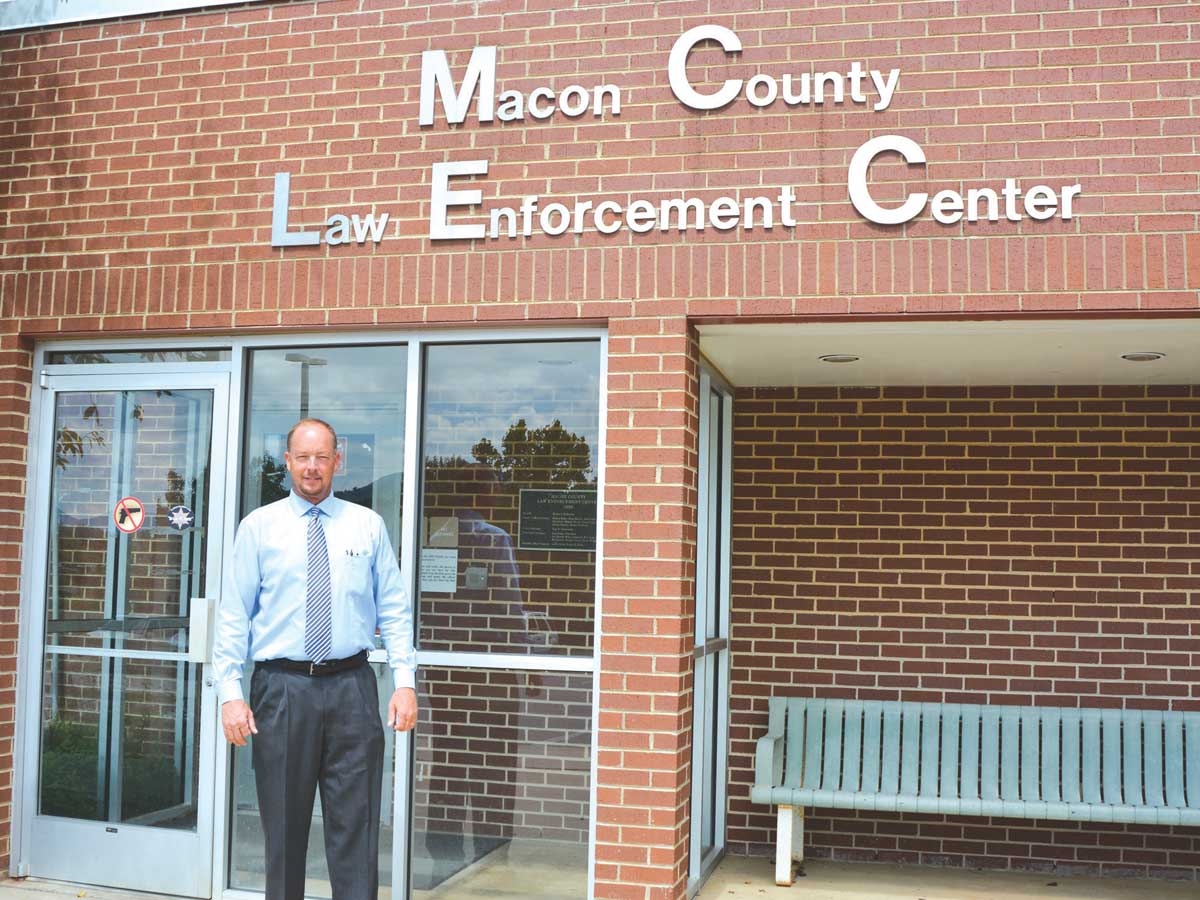 Macon County Sheriff Robert Holland says the county's recently passed employee pay plan will help his department recruit and retain qualified officers.
Macon County decided early on to invest all of its American Rescue Plan allocation toward county employees.
Macon County's share from ARP is $6.95 million. During an Oct. 12 Board of Commissioners meeting, the board voted unanimously to spend about $9 million over the next three years to increase county employee pay.
While Macon County has a long list of capital improvement and infrastructure projects that need to be done, County Manager Derek Roland told commissioners that establishing a new pay scale for county employees had been a top priority for years, but that the COVID-19 pandemic had prevented them from implementing recommendations outlined in a recent pay study.
Roland and commissioners are hopeful the new pay scale will make the county more competitive in the labor market, making it easier to recruit and retain critical county positions. At the time of the meeting, the county had about 50 open positions — a majority in the sheriff's office, emergency management and public health.
In addition to approving a more competitive pay scale, commissioners also approved a premium pay policy to give all employees an extra $2 an hour retroactive to April 26, 2021, through Oct. 20, 2024, to spread the $6.9 million over three years. "One of the primary usages authorized is to support those who've shouldered the health risk in the public sector," Roland said. "I can tell you today, because of these unprecedented times were in, if we don't follow suit with that, I feel like we risk leaving here today and being in the same position we are in today."
Sheriff Robert Holland and Emergency Management Director Warren Cabe told the board that many of the positions had been open for quite a while with few applications and even fewer qualified applicants coming through the door.
"This gets you to market rates in a normal year, but this is not a normal year," said Cabe. "We're short in EMS — we're holding it together but we're on the edge of having to decrease services. I think this is a must right now. There's still other things we need to discuss, but this is a really good start. I've been here a long time, and this is as close as we've ever been to perfect with the pay scale."
When Cabe reported back to the board in November, he said the department hadn't had any more resignations since the new pay scale was adopted. He said he was in the middle of reviewing 11 applications that came through in October and hoped to be able to hire two or three from those that applied.
Holland said the candidate pool for the sheriff's office was also improving. After years of losing deputies to surrounding agencies that had higher pay, he said finally has deputies in other counties interested in coming back to work in Macon.
"We didn't have any applications for some time but since you announced the pay raises, we've had a substantial amount of applications coming in," he said. "For the first time in two years, the patrol unit is full. The problem is they still have to go through the field training so we're trying to fill those shifts now."
Roland explained that the ARP funds could also be used to replace lost revenue, but Macon County didn't experience any lost revenue during the pandemic. The county actually saw an increase in sales tax collections during the pandemic. Funds can be used for water, sewer and broadband infrastructure, but again, Macon doesn't operate water and sewer systems and implementing some kind of a broadband plan would take years to accomplish, then longer to implement.
"The point of this money is to pump money into the economy, and that's what this would do," he said.