Archived News
Students visit Hazel Creek
Wednesday, December 08, 2021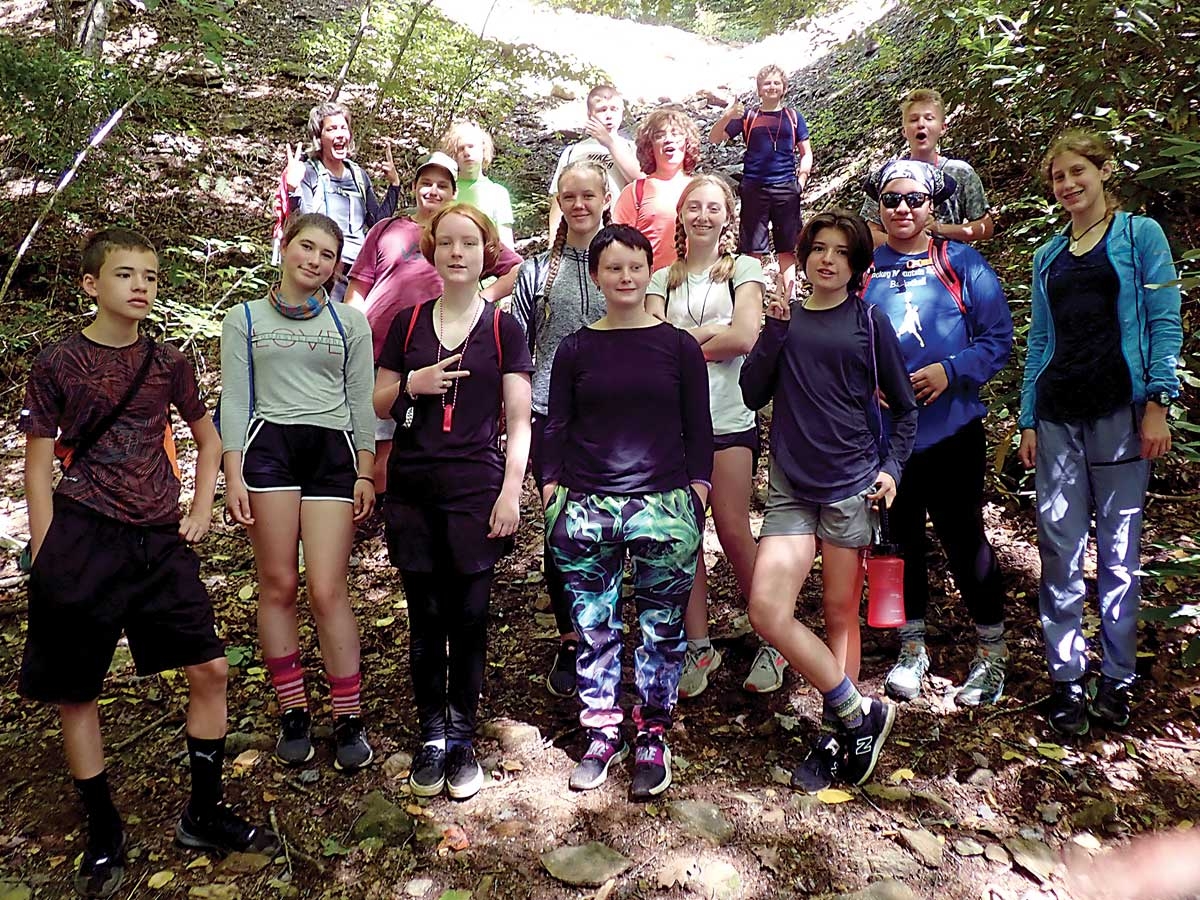 Eighth-grade students from Mountain Discovery Charter School in Bryson City went on a five-day and four-night backpacking up Hazel Creek.
Students learned about the lumber industry in the Appalachia Mountains and the development of the Fontana Dam. In addition to the curriculum, students learned outdoor skills, such as tarp construction, cooking on stoves and using natural resources. Beginning their adventure at the edge of Fontana Lake, they paddled across Lake Fontana starting at the Cable Cove boat ramp. After two hours, they arrived at Hazel Creek, grabbed their backpacks and started up the trail to Bone Valley.
They learned about the early 1830s when settlers Moses and Patience Proctor relocated from their ranch in northern Tennessee to the area of Hazel Creek. Students learned about the techniques they may have used to harvest lumber; splash dams and workers called river hogs. Then they hiked up to the old copper mine to see the openings of several copper chutes they used during the mining operation.
The final subject was World War II and its effects on the Fontana region. Students learned how and why the dam was built and the impact on the families that lived in the backcountry.