Archived Outdoors
Drought persists in N.C.
Wednesday, December 22, 2021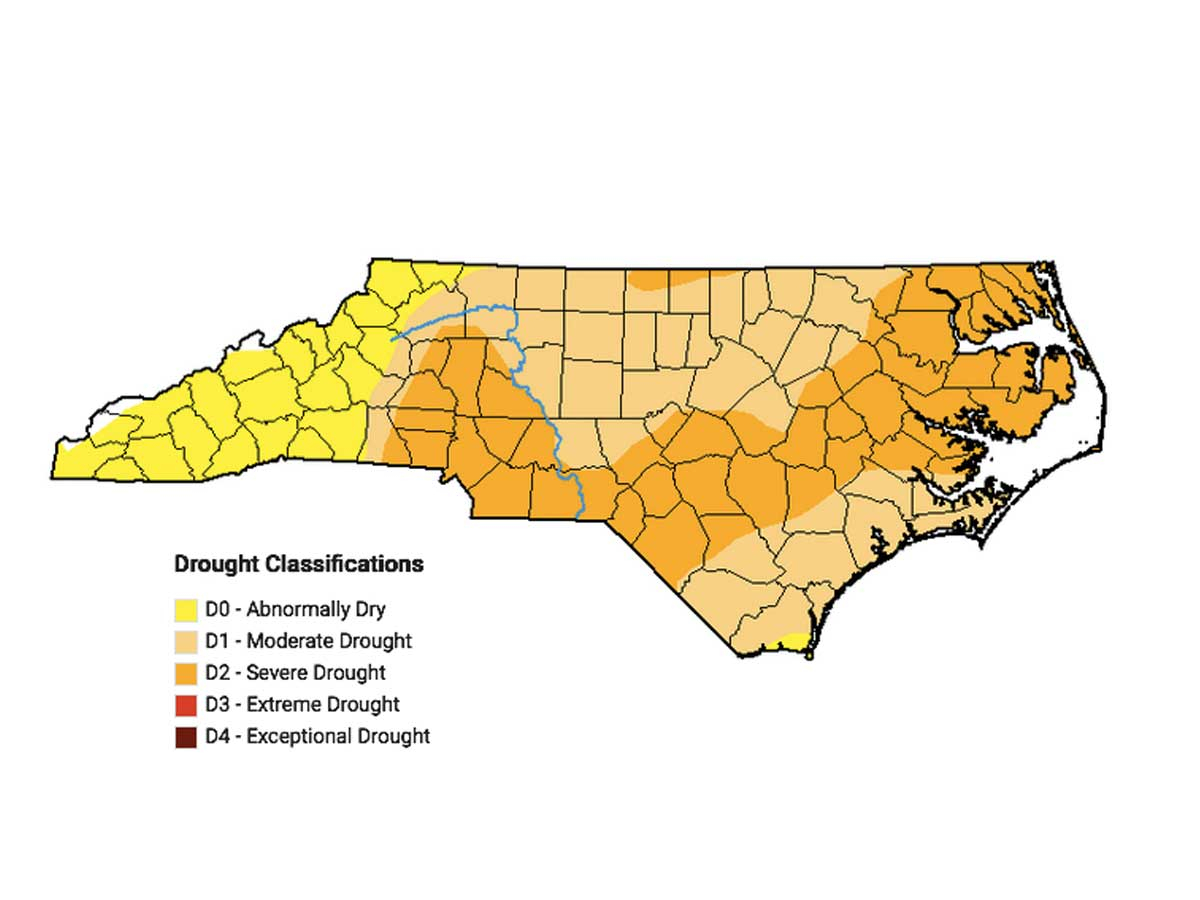 The N.C. Drought Monitor map is updated every Thursday at ncdrought.org. N.C. Drought Monitor map
Despite widespread rains last week, the drought situation in North Carolina hasn't changed much, according to a map published Dec. 16.
The map, based on data collected as of 8 a.m. Tuesday, Dec. 14, lists 50 counties in severe drought, 30 in moderate drought and 20 as abnormally dry — meaning that all 100 counties are still classified as receiving less water than they typically would.
The update includes a larger list of counties in the "moderate drought" category than the previous one released Dec. 9, which listed 22 counties in moderate drought. Six counties saw their status downgraded from severe to moderate drought, while two moved from abnormally dry to moderate drought.
The mountain region remains the wettest in the state — the entire region is listed as abnormally dry — but it's a testament to the lack of recent rain that, just four months after Tropical Storm Fred dropped double-digit inches of rain in many areas, groundwater levels are now below normal in the Pisgah National Forest.