Archived Outdoors
Conservation purchase protects Lake James watershed
Wednesday, January 05, 2022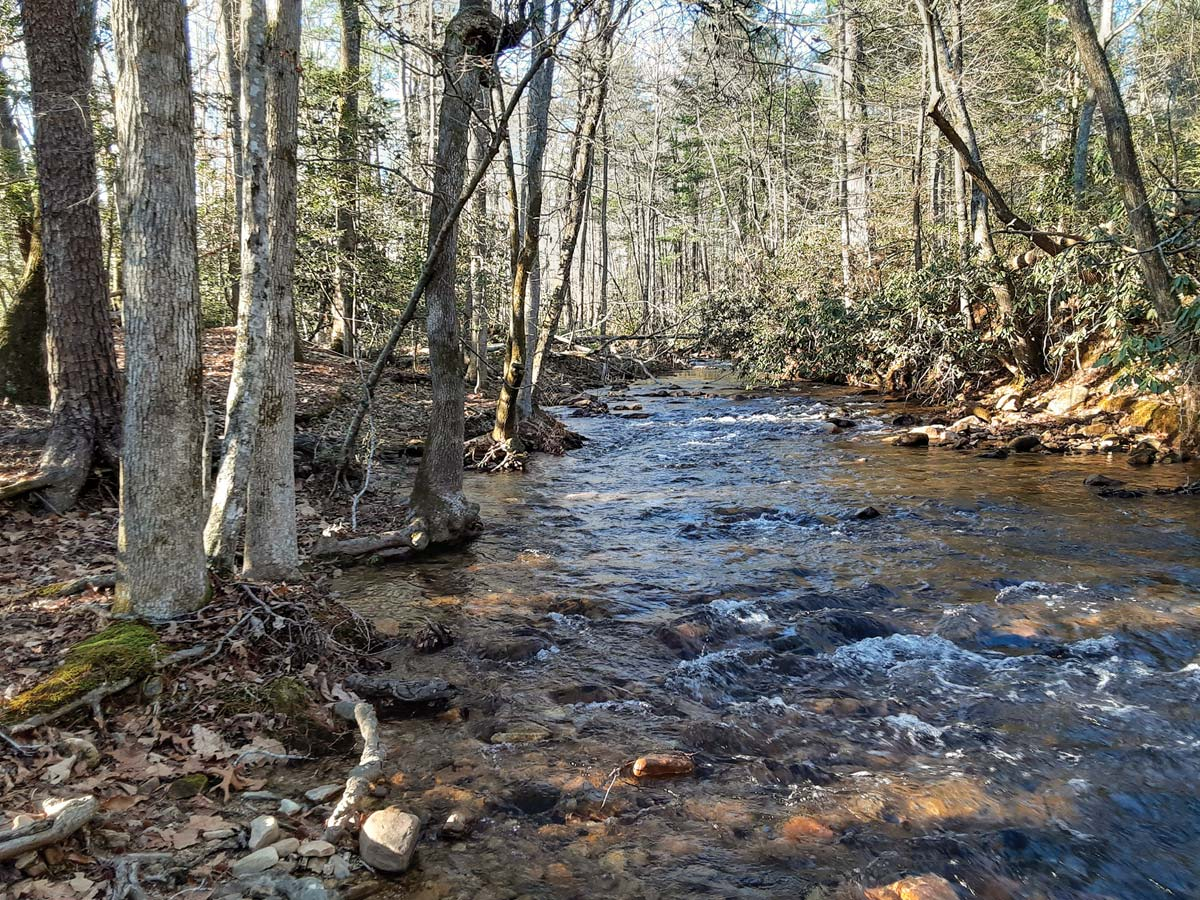 The property includes forested buffers along one-third mile of Paddy's Creek. Foothills Conservancy photo
The Lake James watershed near Morganton is now a little more protected following a 35-acre conservation purchase Dec. 23 along Paddy's Creek.
Owned by the Foothills Conservancy of North Carolina, the property includes open pastureland and forested buffers along one-third mile of Paddy's Creek and a small tributary stream. The conservancy has now helped protect more than 11,000 acres surrounding Lake James, including 235 acres in Paddy's Creek watershed.
Private donors, along with grants from the Catawba-Wateree Water Management Group and Duke Energy's Catawba-Wateree Habitat Enhancement Program, made the purchase possible.