Archived Arts & Entertainment
Artist support grants awarded
Wednesday, January 12, 2022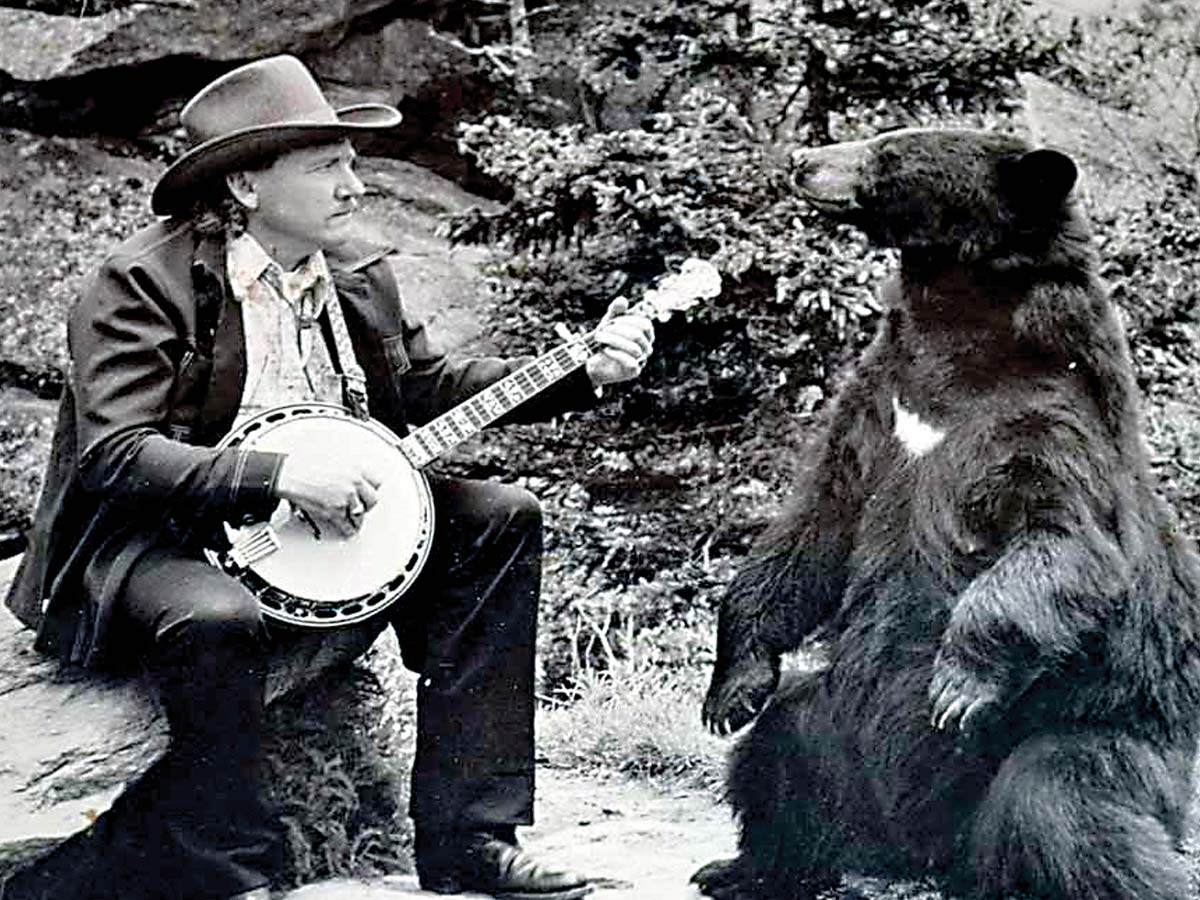 Bluegrass legend Raymond Fairchild.
The Haywood County Arts Council (HCAC) and regional partners, including the Asheville Area Arts Council, Transylvania Community Arts Council, the Tryon Fine Arts Center, the Arts Council of Henderson County, and the Rutherford County Arts Council, have announced the 2021-2022 Artist Support Grant awardees.
Grants were provided to 25 artists in counties served by the regional consortium of Buncombe, Haywood, Henderson, Polk, Rutherford, and Transylvania, also called Region 17. Haywood County artists Elaine E. Dohms, Thomas Szewc, and Garret K. Woodward were awarded grants in their respective disciplines.
The arts and entertainment editor for The Smoky Mountain News and Smoky Mountain Living magazine, Woodward has been covering the music of Western North Carolina and greater Southern Appalachia for the better part of the last decade.
A longtime friend of the late Raymond Fairchild (who passed away in 2019), an iconic world-renowned Haywood County banjoist, Woodward will use the grant funding to write a book on the life, legend and lore of one of the all-time bluegrass greats — to keep his music and memory alive for generations.
The Artist Support Grant was created in 2020 to support individual artists during the pandemic and is quickly becoming a staple for local artists. According to the North Carolina Arts Council (NCAC) website, "these grants will fund the professional and artistic development of emerging, midcareer, and established artists so they can enhance their skills and abilities to create work or improve their business operations and capacity to bring their work to new audiences."
HCAC Executive Director Morgan Beryl led the process working with the other regional arts councils and the NCAC. The process began in May with a communications program to get the word out to the art community. Applications were due by Sept. 30.
This year, for the first time, participating artists used NCAC's GoSmart! system which is an online application portal. This created consistency in application submittals, making review, award, and reporting much easier.
Beryl expressed appreciation for the juror panelists who received a small stipend by saying, "Each panelist donated considerable time to ensure a professional and equitable evaluation."
In addition to Dohms, Szewc and Woodward, the other artist awardees representing the disciplines of craft, literature, media, music and theatre, and visual arts are from Buncombe County: Bonnie Antosh, Matilda H. B. Bliss, Georgia Deal, Daniel Despins, Mark Flowers, Beth R. Johnson, Deb Karash, Adam Lion, Mary Amelia Pate, Irene Pickens, Chad Rendel, Pearson Ripley, Frank M. Southecorvo, Peter Speer, Michael J. Stevens, Kristen Stolle, Ani Volkan, and Jessica C. White; from Henderson County: Gayle Havens; from Polk County: Linda T. Powell; from Rutherford County: Fred Mead; and from Transylvania County: Stephen Hernandez.
The Haywood County Arts Council and its regional partners congratulate the 2021-22 artist awardees. More information can be found at http://www.haywoodarts.org/grants-funding.