Archived Outdoors
Smokies visitation blasts past 14 million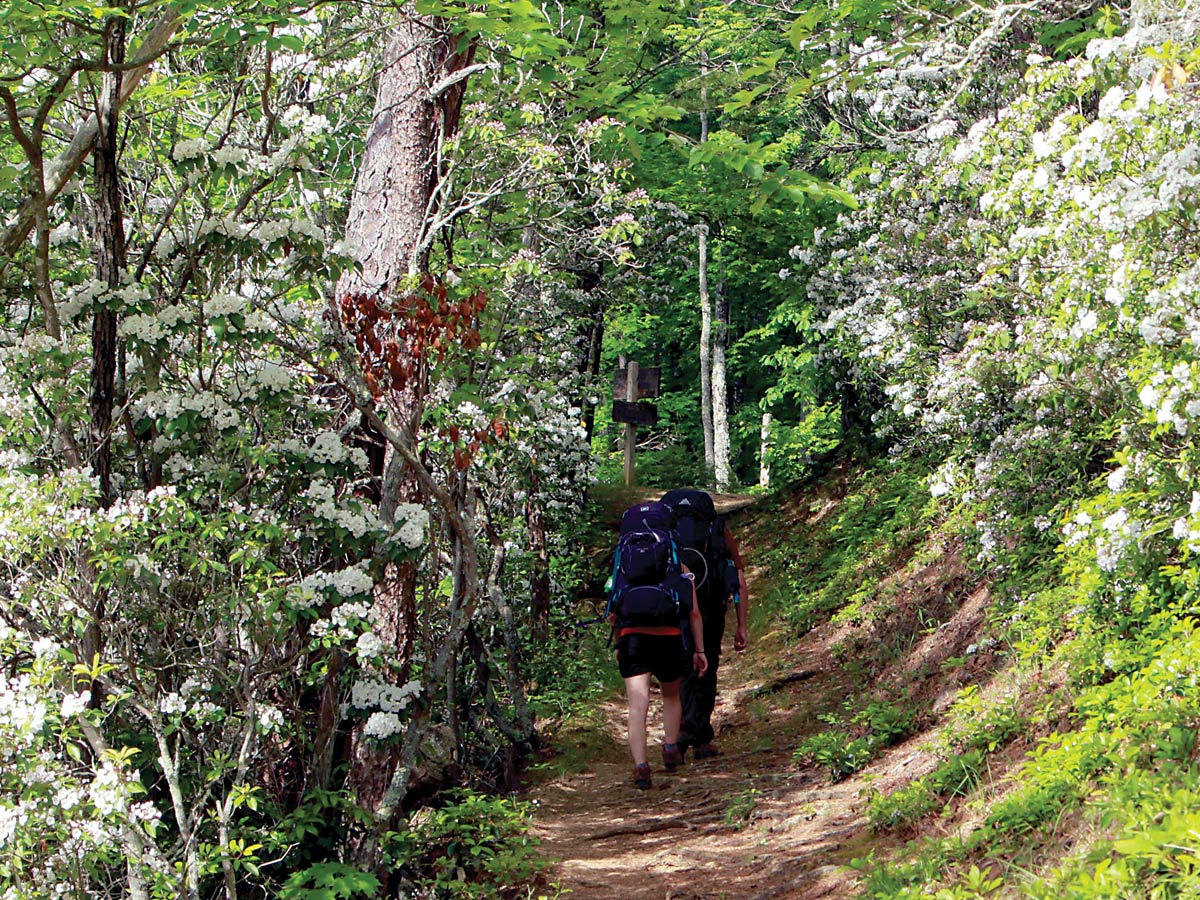 Increasingly, the Great Smoky Mountains National Park has become a year-round destination. NPS photo
For five of the past seven years, the Great Smoky Mountains National Park has posted an all-time high number of annual visits, and 2021 showed the largest leap yet. The park recorded a whopping 14.1 million visits in 2021 — a 12.4% increase over the previous record of 12.5 million set in 2019.
"In the last decade, park visitation has increased by 57%," said Acting Superintendent Alan Sumeriski. "While increasing visitation presents complex challenges, we are honored to care for a park that is special to so many people. We remain committed to developing innovative solutions to provide the necessary support for visitor services and resource protection."
Increasingly, the park has become a year-round destination, with eight monthly visitation records set during the winter and spring months in 2021 — January through June, November and December. Last year, eight months saw more than 1 million visits to the park, with February the slowest month at 502,459 visits. For the first time, January and February visitation exceeded half a million, with the 931,060 visits recorded in March far-and-away beyond the month's previous record of 786,305 set in 2019.
During the winter months, December through February, the park had 600,000 more visits than the ten-year average for that time period. During the spring months, March through May, the park had 1.2 million more visits than the 10-year average for that time period.
Roads, trails, front-country campgrounds and backcountry campgrounds were all busier than normal in 2021. Front-country camping increased 40%, while backcountry camping increased 20%.
Overwhelmingly, outlying areas of the park experienced the largest percentage of year-over-year visitation. Visitation at the Balsam Mountain/Heintooga Ridge area was 43.8 percent higher than 2020, with Cataloochee seeing a 25.3% increase, Cosby 31.8%, Foothills Parkway East 33.1%, Little River/Cherokee Orchard 45% and Little River/Wear Cove 38.6%. The main entrances at Oconaluftee and Sugarlands still saw a substantial uptick in visitation, with increases of 18.9% and 16.9%, respectively. Overall visitation in 2021 came in 16.9% higher than 2020, when the park was closed through much of the spring during the initial phase of the pandemic.
With more visitors to serve and inflation on prices of goods and services, the park's operational cost has continued to rise even as annual federal appropriations have remained roughly stagnant. To help meet critical needs this year, the park's nonprofit partners Friends of the Smokies and Great Smoky Mountains Association are providing more than $4 million in aid. The park is also slated to receive project-specific, short-term funds to help chip away at the maintenance backlog in campgrounds, wastewater systems and along roads and trails. Construction timelines and project details for several projects to complete significant rehabilitation work are expected to be announced over the next few weeks.
For more information about work to improve access and visitor experience, visit nps.gov/grsm/learn/management/ves.htm. For more information about visitation statistics, visit irma.nps.gov/STATS.