Archived Outdoors
Forest Service plans prescribed burns
Wednesday, February 16, 2022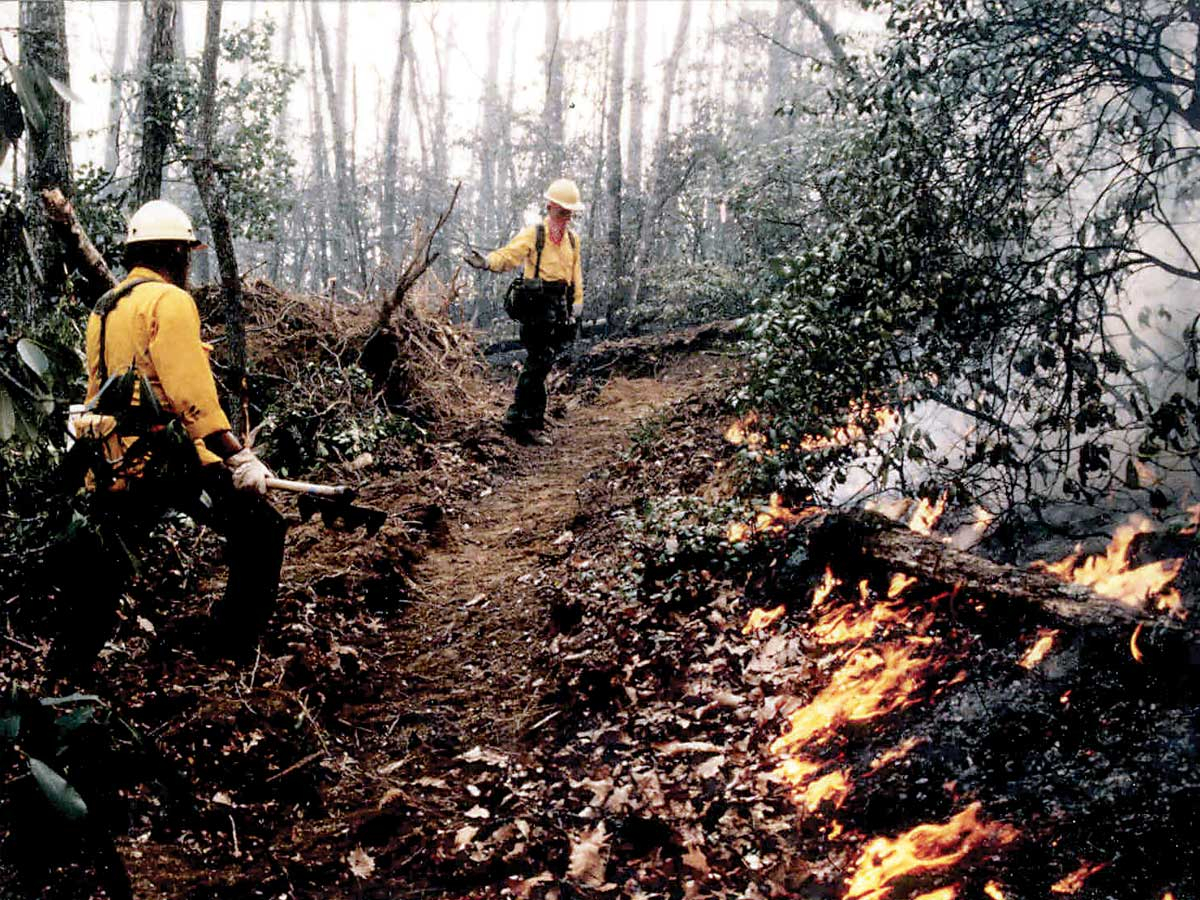 Firefighters work on a prescribed burn. USFS photo
The U.S. Forest Service is planning prescribed burns for seven areas of the Pisgah National Forest this spring.
On the Pisgah Ranger District, two burns are planned for Transylvania County: the 1,000-acre Funnel Top unit and the 2,500-acre Otter Hole unit. The Funnel Top burn occurred Feb. 15.
The following burns are planned for the Grandfather Ranger District:
Armstrong burn unit, 58 acres, near Little Switzerland in McDowell County.

Singecat burn unit, 2,200 acres, near Busick in McDowell County.

Big Lost Bear burn unit, 4,725 acres near Old Fort in McDowell County.

Boyd Gap burn unit, 200 acres near Blowing Rock in Caldwell County.
Last week, the Nantahala Ranger District on the Nantahala National Forest performed a 2,000-acre burn near Appletree campground in Macon County's Nantahala community. A 677-acre burn took place on the Grandfather Ranger District of the Pisgah National Forest at Crawley Branch near Collettsville in Caldwell County.
These low- to medium-density burns reduce wildfire risk by cutting accumulation of fuels on the forest floor and create healthier, more diverse and resilient forests for wildlife. The Armstrong and Crawley Branch burns will help prepare for tree planting.
Burn dates and acres burned will depend on weather conditions, such as wind and relative humidity. During burns, some roads and trails may be closed to ensure safety.