Archived Outdoors
Athletes complete the Assault on BlackRock
Wednesday, March 23, 2022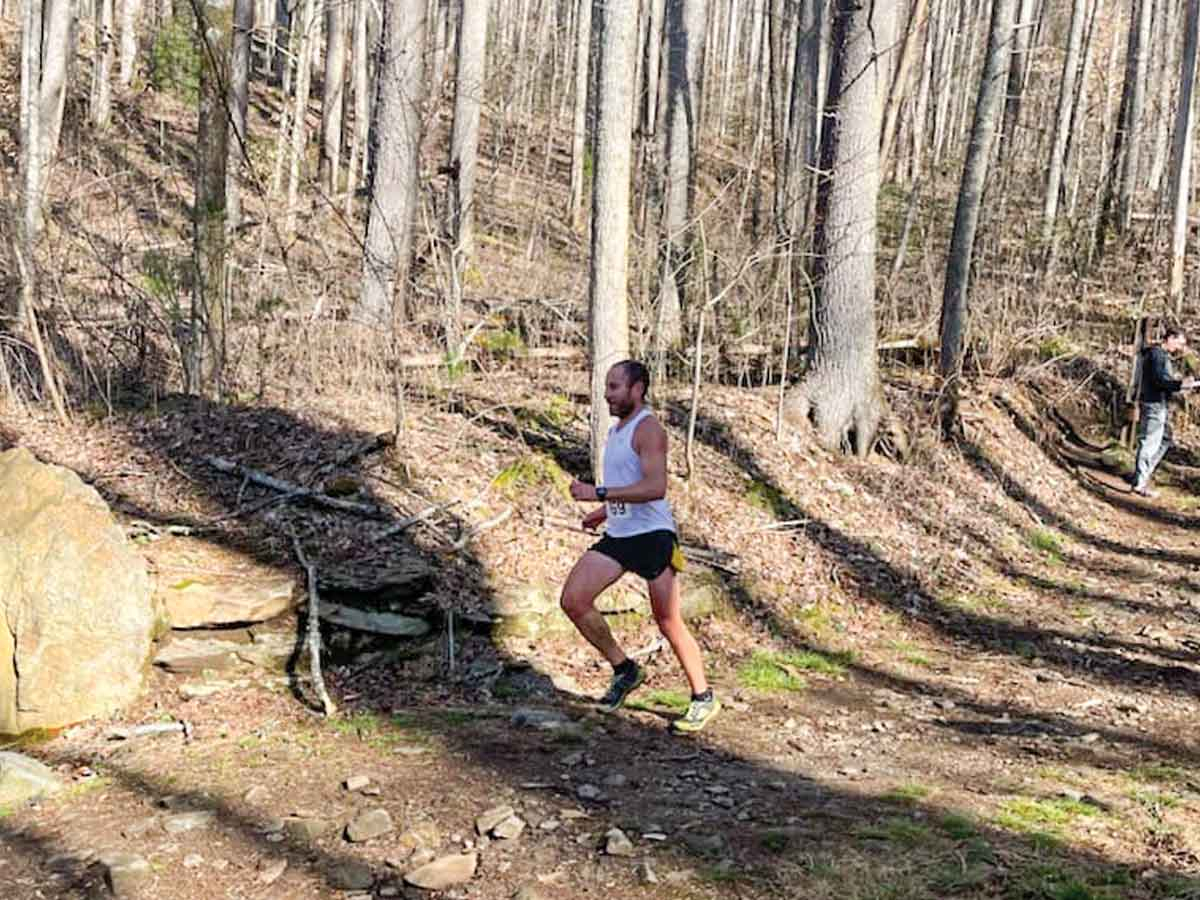 Boone resident Ryan Woods cruises into first place. Scott McLeod photo
A total of 94 people completed the grueling Assault on BlackRock trail race Saturday, March 19.
Boone resident Ryan Woods, 43, took first place, conquering the steep 7-mile course in 71:15 — more than 10 minutes ahead of second-place Jacob Myers, 24, of Sapphire, who finished in 81:25. Boone resident Tucker Deal, 42, came in third with a time of 81:52.
On the women's side, Lenoir resident Laura Clarke, 40, was the fastest at 96:27, followed by fellow 40-year-old Lenoir resident Allison Sharpe, at 113:54. In third was Candler resident Teresa Bowser, 36, at 115:04.
The challenging course starts from Sylva's Pinnacle Park to traverse 7 miles of trail with 2,770 feet of elevation gain. Participants will climb rocky roadbeds and a single-track trail to the 5,810-foot Blackrock summit in the spruce-fir forest topping the Plott Balsam Mountains. The point offers a nearly 360-degree view. Proceeds from Saturday's race benefited the Southwestern Community College Student Emergency Fund.