Archived News
Jackson County Snack Master Competition
Wednesday, March 30, 2022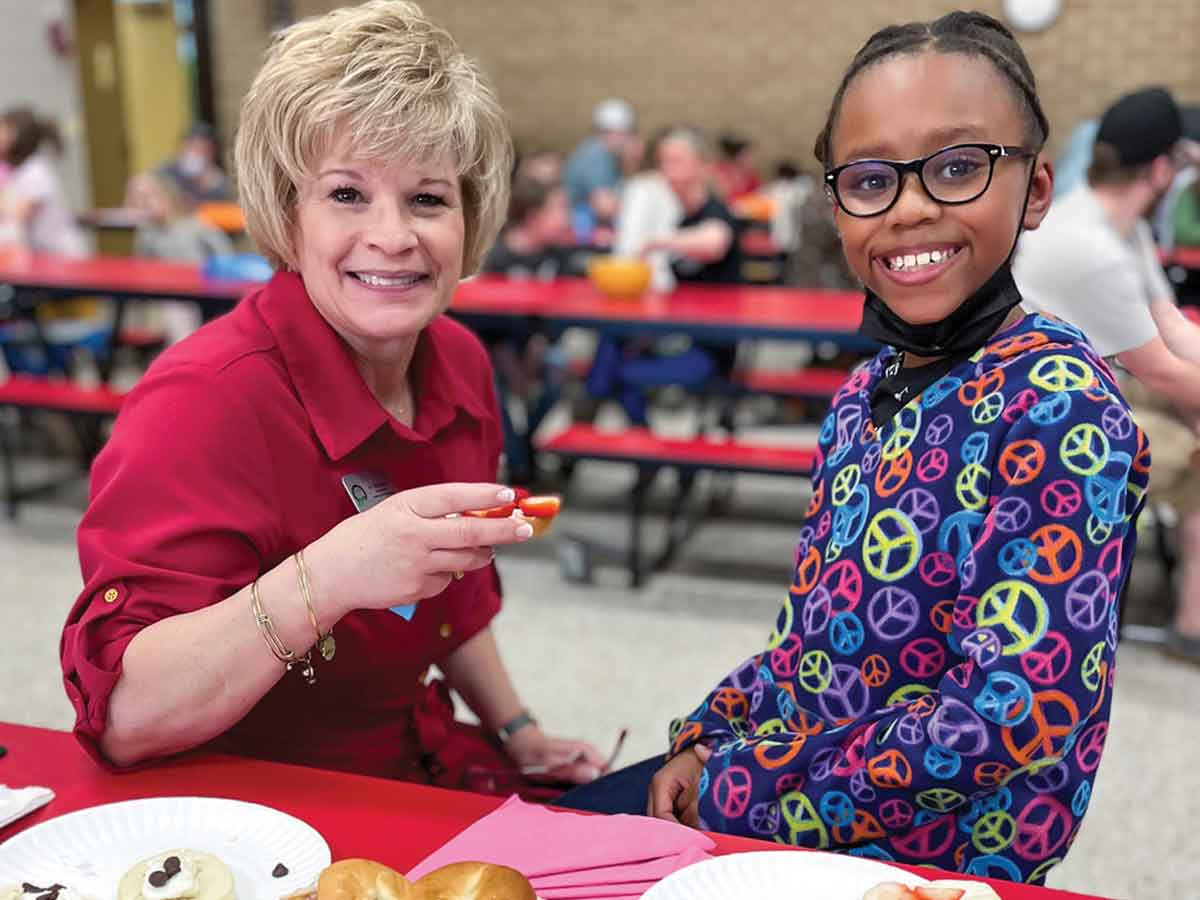 Last week, Jackson County Schools held its 10th annual Snack Master Competition, after a two-year hiatus due to the COVID-19 Pandemic. Students created original recipes for healthy snacks and put their snack-making chops to the test in a competition with their peers.
"We do this to get kids together and get them focused on healthy snacks and healthy snacking and what that means," said Laura Cabe, school nutrition director.
The event is put on annually, a collaboration between the School Health Advisory Council and the Safe and Healthy Schools Team. The groups created an application that students must fill out with their original recipe. There is a list of suggested ingredients to choose from, and students in grades K-7 are challenged to come up with their own clever names.
On the night of the event, students bring all their own ingredients and supplies, make the snack on site and present it to the five judges. This year, judges included Jackson County School Superintendent Dr. Dana Ayers, Deputy Superintendent Jake Buchanan, School Board Chair Allie Laird-Large, school board member Elizabeth Cooper and Melissa Milsaps, cafeteria manager at Smoky Mountain Elementary, where the event took place.
"It's just a fun way to see what they come up with and it's a great opportunity for them to present themselves," said Cabe. "They talk to each judge, we had five judges Thursday night, and it gives them an opportunity to just communicate with them as far as how they came up with a snack."
Participants are scored on a scale from 1-10 with individual and group winners determined, as well as runners up for both divisions. Superlatives are also awarded for categories like "best bite," "most refreshing bite," and "most courteous chef."
Students faced stiff competition from a large pool of snack master chefs, but several were awarded top places. The top place for individual competitors went to Paisley Nations for her "Paisley's Power Bites." Group winners were Carson Miller and Eli Gribble for their "Peach Mango Smoothie," and the group runners up were Brayden and Izaiah Cope for "Cope Brothers' Awesome Pizza."
Superlative for best bite went to sixth grader Neveah Tollie for "Buff Ham Sammich"; most refreshing bite to Thomas Walawender (6th grade) for "Super Fruity Berry Blast Smoothie" and Clayton Douglas (kindergarten) for "Hummus Taco"; best name for group snack went to Jessa and Eva Efrid, Shriya Gupta, Alaya Cruz and Isabela Chapa (5th grade) for "Osta li he liqa," meaning "we are grateful" in Cherokee; best name for individual snack went to Imogene Black (kindergarten) for "Oatmeal Penguins"; and the people's choice awards went to Branson Green (1st grade) for "Make You Go Ba Nay Nay's" and Zoey Hensley (4th grade) for "Peanut Butter Balls."