Archived News
Center for Domestic Peace expands services
Wednesday, April 20, 2022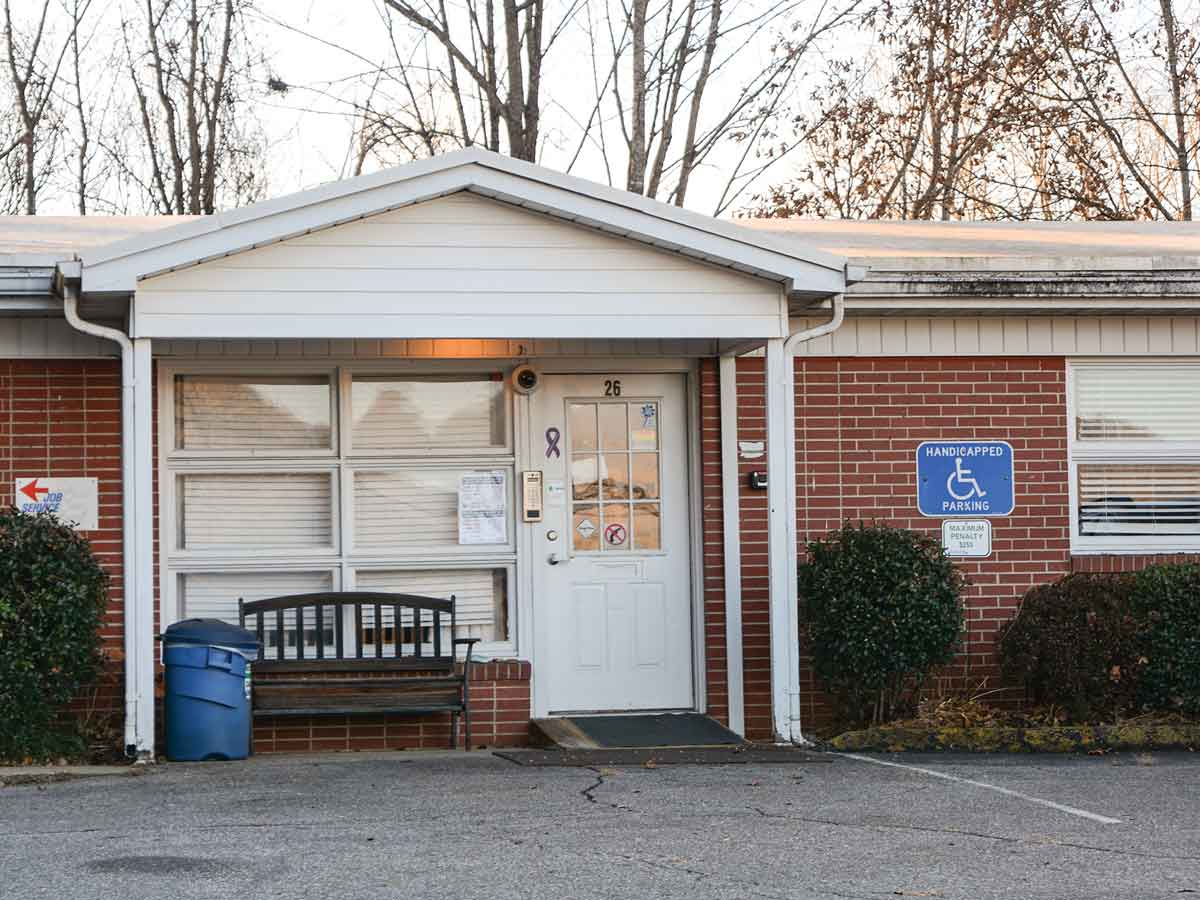 The Center for Domestic Peace has offices located at 26 Ridgeway Street in Sylva. Contact its 24-hour safeline at 828.586.1237. Holly Kays photo
Each April, the Jackson County Board of Commissioners declares Sexual Assault Awareness month. This year was no different, and Executive Director of the Center for Domestic Peace Wesley Myers attended the meeting to give a few updates about the organization's work in Jackson County.
"I want to make it very clear just how incredibly happy Center for Domestic Peace is to be in the community and have all the support that we have for this proclamation through all the things that the county has done for us," said Myers after the proclamation was announced.
The Center for Domestic Peace will take over primary sexual assault and human trafficking services in Jackson County beginning in July. Those services are currently handled by REACH of Macon County. This means that the CDP will also be receiving the increased state and county funding that comes with taking over the program.
"We are very excited to announce we will be taking on sexual assault services as the primary provider beginning in July of this year," said Myers. "We will be taking over for REACH of Macon County, who has provided those services for over a decade now."
In order to provide the additional services, the CDP will be adding another advocate position that will focus specifically on sexual assault and human trafficking.
"A lot of those clients come from the university," said Myers. "So we've been heavily working with them on our processes for making sure we don't have anybody fall through the cracks and making sure they make all the referrals for students who report sexual assault to be able to come and access our services in the community."
In July, the CDP will launch a campaign to ensure that businesses, doctor's offices, hospitals and any other community stakeholders that may be involved know the CDP is providing services for victims of sexual assault.
"We want to make sure that people know that we are the sexual assault provider and those referrals are getting made to us so that clients don't have to go through the phone tree of calling REACH to then get to us," said Myers. "We don't want them to go through that. So we're going to do a pretty big outreach campaign at that time to make sure everybody knows the process."
According to Myers, around the same time CDP will take over the additional services, Harris Regional Hospital plans to open a forensic nursing department. Currently, anyone seeking a forensic exam has to travel to Buncombe County to receive the service. A forensic exam is an examination provided to a sexual assault survivor by medical personnel trained to gather evidence of a sexual assault in a manner suitable for use in a court of law.
"It's very, very big for us, and they're doing that kind of simultaneously with us adding our sexual assault services," said Myers. "So we're very excited that they're doing that."
The CDP is also in the preliminary stages of planning for construction of a domestic violence shelter . According to Myers, students in the interior design department at Western Carolina University are working on sketches of options for the interior of the planned shelter.
Funding for the domestic violence shelter is split evenly between grants from Dogwood Health Trust and Jackson County American Rescue Plan money. The total cost of the project was estimated at $4.22 million in 2021.
Currently, the CDP operates using shelters in surrounding counties, as well as the hotel model, where appropriate.
"We are incredibly grateful," said Myers. "When I took my job two years ago, I had no idea we would be at this point. This is huge leaps and bounds forward for the county and for the survivors we get to serve."