Archived News
Social media rumors fuel false child trafficking concerns
Wednesday, April 27, 2022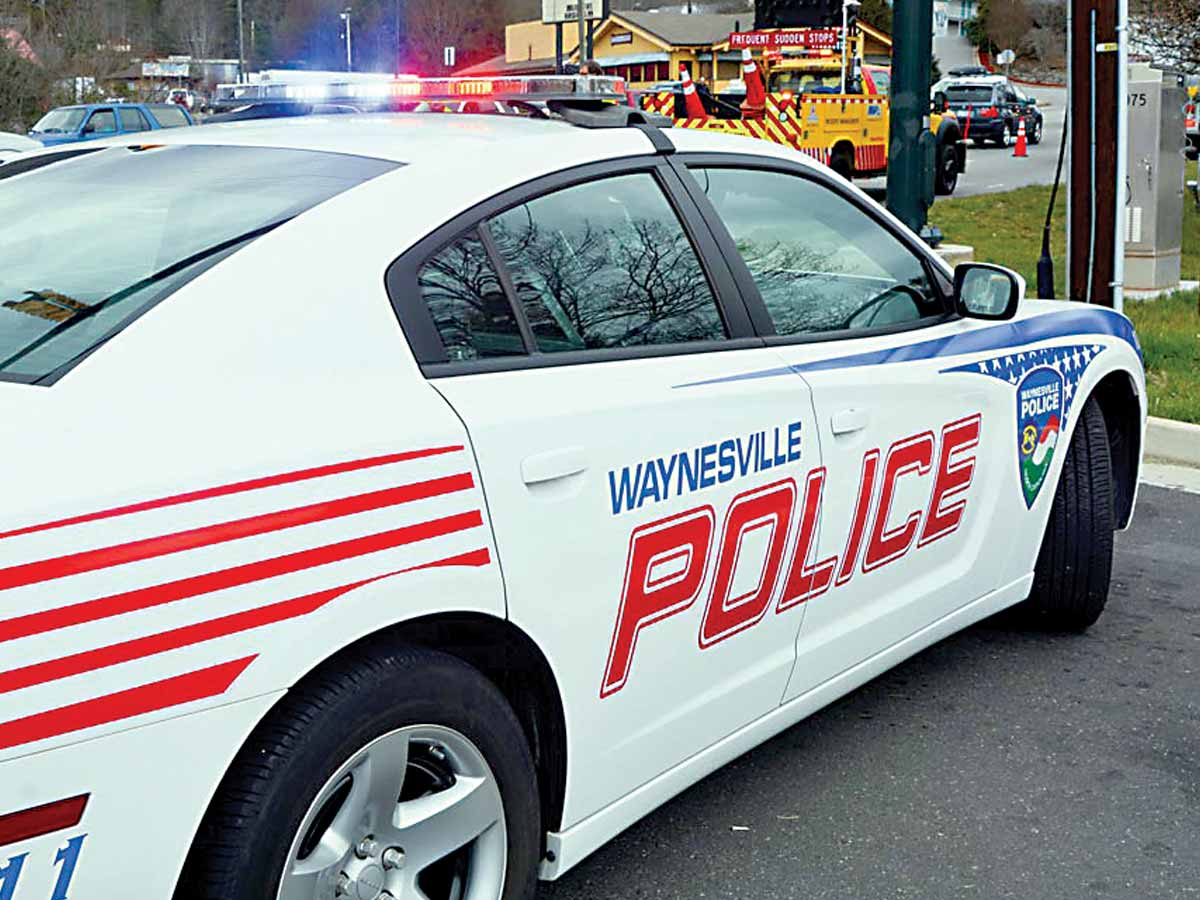 As increasing child abuse rates continue to plague many homes in Haywood County, a recent red herring took hold on social media, leading the Waynesville Police Department and Haywood County Sheriff's Office to investigate an alleged human trafficking ring that doesn't seem to exist.
It all started as a series of posts from a blogger based out of Buncombe County that indicated without evidence that child trafficking tied to the homeless community may be occurring in the area. Once the post was shared numerous times on Facebook, WPD and HCSO began receiving calls. After investigating, the departments put out a joint statement. It begins by noting that April is Child Abuse Awareness Month and acknowledging the importance of protecting all children in the community but quickly gets to the matter at hand.
"Recently the Haywood County Sheriff's Office and Waynesville Police Department were made aware of reported incidents involving the trafficking of children in this area," it reads. "While no specifics or creditable leads were provided, Law Enforcement has followed up on these reports and deemed them to be unfounded and unsubstantiated. In addition, there are no active investigations involving missing children nor have there been any reports of these incidents."
WPD Lt. Tyler Trantham heads up the Criminal Investigations Division. He reiterated what the statement said and noted that while there may be other criminal activity occurring at certain camps, there's no evidence of human trafficking.
"We have no children currently missing, and we have no reports of kidnapping or attempted kidnapping," Trantham said.
The recent false kidnapping reports echo previous rumors that circulated on social media regarding trafficking, including a couple of years ago when parents became concerned that children may be targeted in public places.
"We have no evidence of that happening in fields behind Walmart or underneath bridges," Trantham said.
However, Trantham did note that WPD has seen an increase in child abuse cases not tied to those camps. In fact, the abuse investigators see most often occurs behind closed doors in the places children should feel safest.
"This is happening in the home," Trantham said.
"We have 26 open child abuse cases, and that's just this year," he added. "We're almost through April, and that's just us at the Waynesville Police Department."
There may be multiple reasons for the increase in abuse that are tied to the lockdowns mandated amid the coronavirus pandemic. First, families simply spent more time in the home together while drug and alcohol abuse rates rose sharply. Second, as Trantham noted, the mandatory reporting statute that requires those in the school system to inform authorities of suspected abuse simply doesn't work when kids aren't in class.
For Trantham and his fellow investigators, it's important to remind people that internet rumors aren't always true, but it's also important to ensure people don't feel hesitant to come forward with any concerns they may have.
"We don't want to discredit anybody's feelings or reactions to anything they see or hear, but I would say that we're going to respond and find out to the best of our ability what's going on in any case," Trantham said. "If the claims unfounded or unsubstantiated then they are, but if we find evidence of crime occurring, whatever that may be, we'll take steps to handle that situation."
"We also solve a lot of cases based on what people see on Facebook," he added. "Social media is a great resource. I would say that if you see or have concerns about something, let us know."
The joint statement concluded by encouraging anyone with information regarding any and all abuse of children call Haywood County Crimes Stoppers at 877.922.7463. Both WPD and HCSO also have anonymous tip portals online.