Archived Reading Room
'The Broken Spine' and 'The Dead Beat'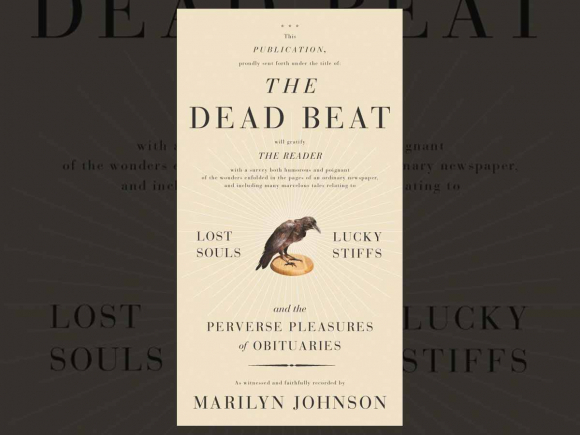 Cypress, South Carolina is a moderately-sized town surrounded by farms where neighbors know one another and the pace of life is low-key.
But that is about to change.
Town Manager Duggar Hargrove, Mayor Goodvale, and the town council want to see Cypress become a sort of Silicon Valley East, a home to high-tech companies that will bring good jobs to the struggling community. First on their agenda for change is the library, where they plan to throw away all the books and instead install an all-electronic community center.
But these plans go off-track when Duggar Hargrove is murdered, crushed to death when someone pushes one of the library's heavy wood shelves holding hundreds of DVDs onto the unfortunate man.
In "The Broken Spine" (Berkley Prime Crime, 2021, 309 pages), Dorothy St. James launches a new series, A Beloved Bookroom Mystery. In this kick-off volume to this series, we meet Trudell Becket, "Tru," the assistant librarian who is desperately and furtively trying to save as many of the books as possible from the landfill while at the same time helping to track down the murderer, in large part because as a booklover she's the one first suspected of the crime by the police.
Plenty of people present themselves as possible suspects. Anne, the young tech hired to make a bookless library, has the means and opportunity. Luke, the mayor's son, has a motive. Others under suspicion include the mysterious Charlie, who wants to open a secondhand bookshop, a collections agent for Las Vegas loan sharks, Grandle, who is after Luke, and even the ancient director of the library, Mrs. Farnsworth, who like Tru is extremely unhappy with the removal of the books.
In her quest to open a secret library for the most trustworthy patrons and uncover the murder plot, Tru seeks help from Tori Green, a coffee shop owner who is her best friend from childhood, and from Flossie Finnegan-Baker, another close friend and best-selling author of mysteries. In addition, Detective Jace Baily, newly attached to the police department and who had treated Tru like dirt years before in high school, is also putting together clues as he searches for the killer.
A last major character in "The Broken Spine" is Dewey, the stray cat adopted by Tru, who names him after the Dewey Decimal System. Dewey adds amusement to the story and even helps solve the crime.
Tru is a wonderful narrator for this tale. She's engaging, funny at times, perceptive about the thoughts and feelings of others, self-deprecating, and makes plenty of mistakes in her chosen role as private eye. We also watch as she changes and grows during this story, becoming more confident and self-assured. At one point, for example, she directly confronts Anne as to why she would tell the police Tru had killed Hargrove. Gone is the quiet, shy woman who usually tried hard to avoid such scenes.
As a library patron, I also got a kick out of Mrs. Farnsworth, who summoned up the librarians of my long-ago youth. The severe Mrs. Farnsworth rules this community collection of books with an iron fist, constantly shushing patrons, correcting children when they dogear a page, and keeping an eagle-eye out for any misbehavior at all. I love my library and others, but sometimes wish in our age of cell-phones and our inability to speak in hushed tones that there were a few more old-timers like Mrs. Farnsworth at the helm.
One quibble: Unless I missed something while reading, this library contains valuable books, like a first-edition of a Nancy Drew book and another of Dashiell Hammett's "The Maltese Falcon." Eventually, these rare treasures figure into the murder of Duggar Hargrove. Yet nowhere did I find mention that the librarians had set aside these gems in a rare-book room or attempted to sell them to enhance the library's limited funding.
And in regard to all the other books, why take them straightaway to the landfill? Why not instead throw an enormous book sale, again to raise money for the library?
Otherwise, "The Broken Spine" is a delightful page turner, its murder mystery intriguing right up to the end of the story, a perfect book for an escape from the trials of the day or for that trip to the beach.
•••
For my birthday earlier this year, a relative gave me Marilyn Johnson's "The Dead Beat: Lost Souls, Lucky Stiffs, and the Perverse Pleasures of Obituaries" (HarperCollins Publishers, 2007, 272 pages).
The giver believed, correctly, that I enjoyed reading quirky books, and "The Dead Beat" certainly matches that description. Johnson, who herself has written obits for such luminaries as Princess Diana, Johnny Cash, and Marlon Brando, explores the art of remembering the dead in print and provides insights into the lives of some of those who write these pieces.
That the book is still in print is a testimony to its humor, the lyricism of its sentences, and its overall charm. For me, it's a dipper book, one that I open at random every few days and read a few pages rather than tackling it from cover to cover.
Just this morning, I came across this sentence delivered by one such writer of obits, Jim Nicholson: "Which would you miss most, your secretary of state or your garbageman?"
I didn't have to think about that one for more than a second. Because of where I live, I am my own garbageman, hauling trash every week or so to a nearby collection point.
Sorry, Mr. Secretary. But you lose.
(Jeff Minick reviews books and has written four of his own: two novels, "Amanda Bell" and "Dust On Their Wings," and two works of nonfiction, "Learning As I Go" and "Movies Make the Man." This email address is being protected from spambots. You need JavaScript enabled to view it.)