Archived Outdoors
Jacobsen chosen as Haywood Waterways leader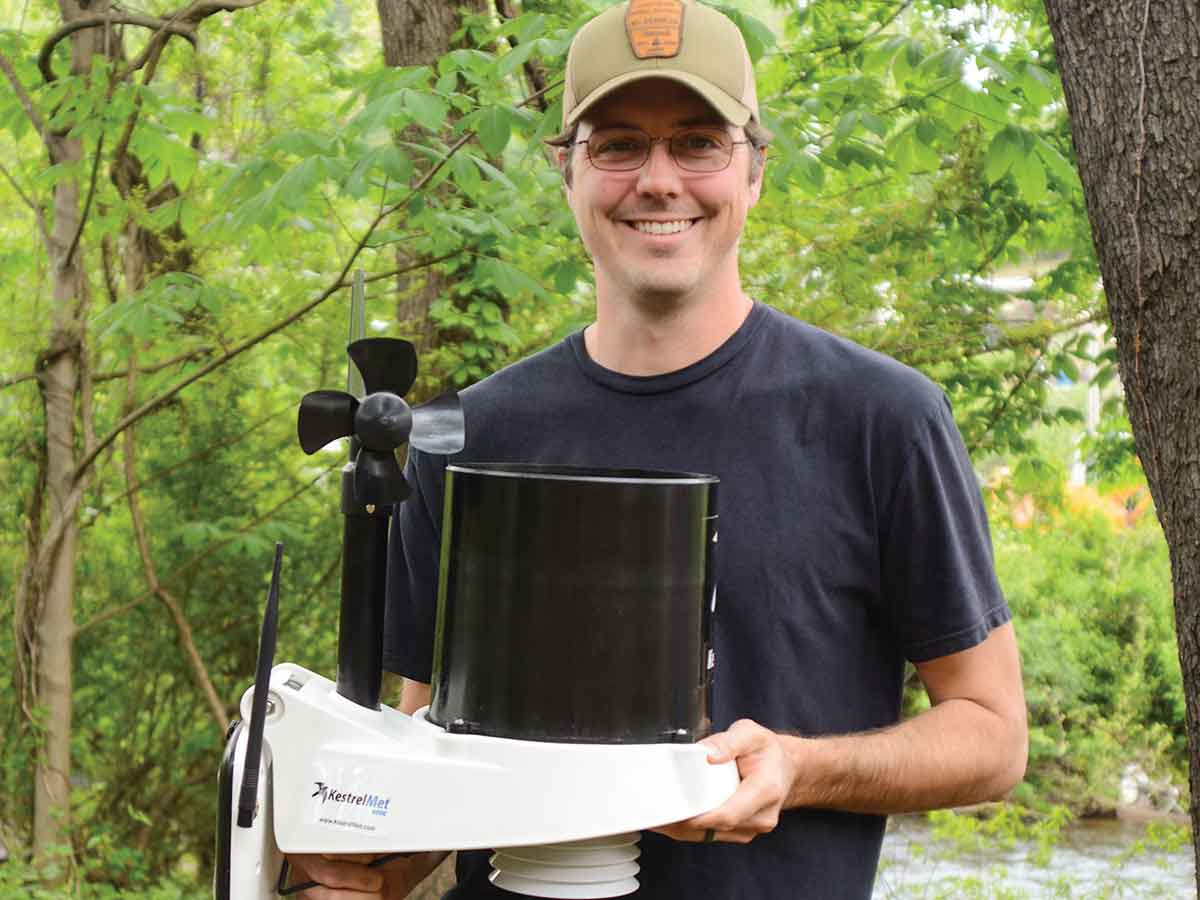 Preston Jacobsen holds the new remote weather station he plans to install soon near Pinnacle Peak in Sylva. Holly Kays photo
Preston Jacobsen has been selected as the next executive director of Haywood Waterways Association following the departure of longtime leader Eric Romaniszyn in February.
Jacobsen is perhaps best known locally as the man behind Local Yokel weather, and he currently serves as the finance operations manager for the Southern Appalachian Wilderness Stewards. Jacobsen served on the Haywood Waterways board 2011-2013 when he was working for Haywood Community College as a sustainability analyst. He then left to serve as the University of Tennessee's sustainability manager before returning to Haywood County in 2020.
Since Romaniszyn announced his departure, the nonprofit's board of directors has been busy defining the organization's needs and seeking a candidate to fill them.
"We are so thrilled to have Preston coming on board because he meets our needs in many ways," reads an announcement from the organization.
Jacobsen will take on his new role effective June 13. A meet-and-greet will be scheduled for later this summer. For more about Jacobsen, read The Smoky Mountain News' recent profile of him at bit.ly/3915vfB.