Archived News
Cherokee police chief resigns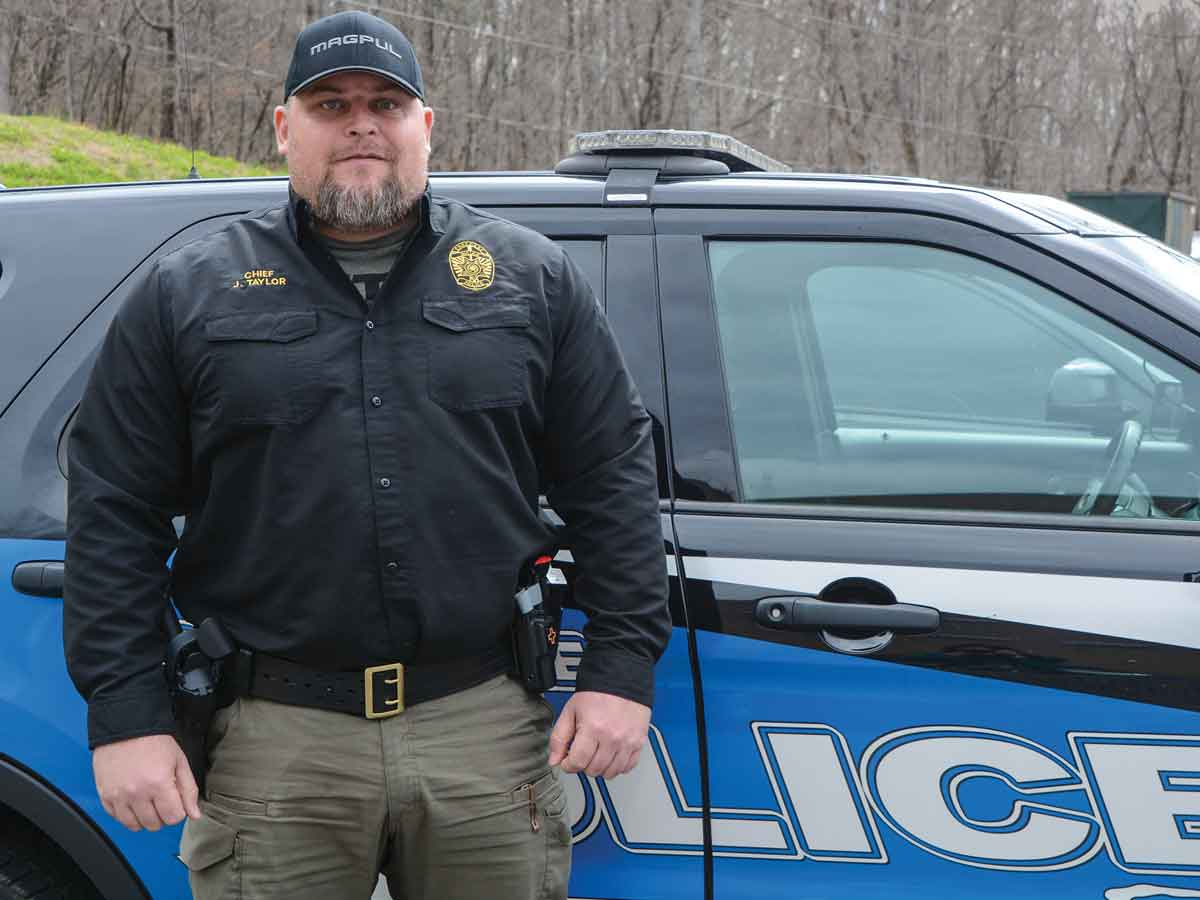 Cherokee Police Chief Josh Taylor.
After just shy of a year on the job, Cherokee Police Chief Josh Taylor announced June 13 that he would resign from the post.
"It has been my honor to serve my community and the people I care so much about," Taylor said in a statement. "We have accomplished a lot of great things this past year, but it is time for new adventures. I appreciate all of you and thank you for your understanding."
A former U.S. Air Force munitions inspector and Iraq War veteran, Taylor had previously served as chief of Tribal Alcohol Law Enforcement before taking the chief of police job on July 27, 2021. During an interview in March, he told The Smoky Mountain News that he was working to change what he saw as a dysfunctional status quo in the police department marked by a lack of leadership and work ethic.
Accomplishing that goal had proven to be "a fight," he said in the interview.
The CIPD announced Taylor's resignation on its Facebook page, and an outpouring of comments lamented his departure and lauded the direction the department had taken during Taylor's time at the helm.
In his public statement, Taylor thanked Principal Chief Richard Sneed, Vice Chief Alan "B" Ensley and Tribal Council for understanding and supporting his decision to resign.