Archived News
Distillery foreclosure auction heats up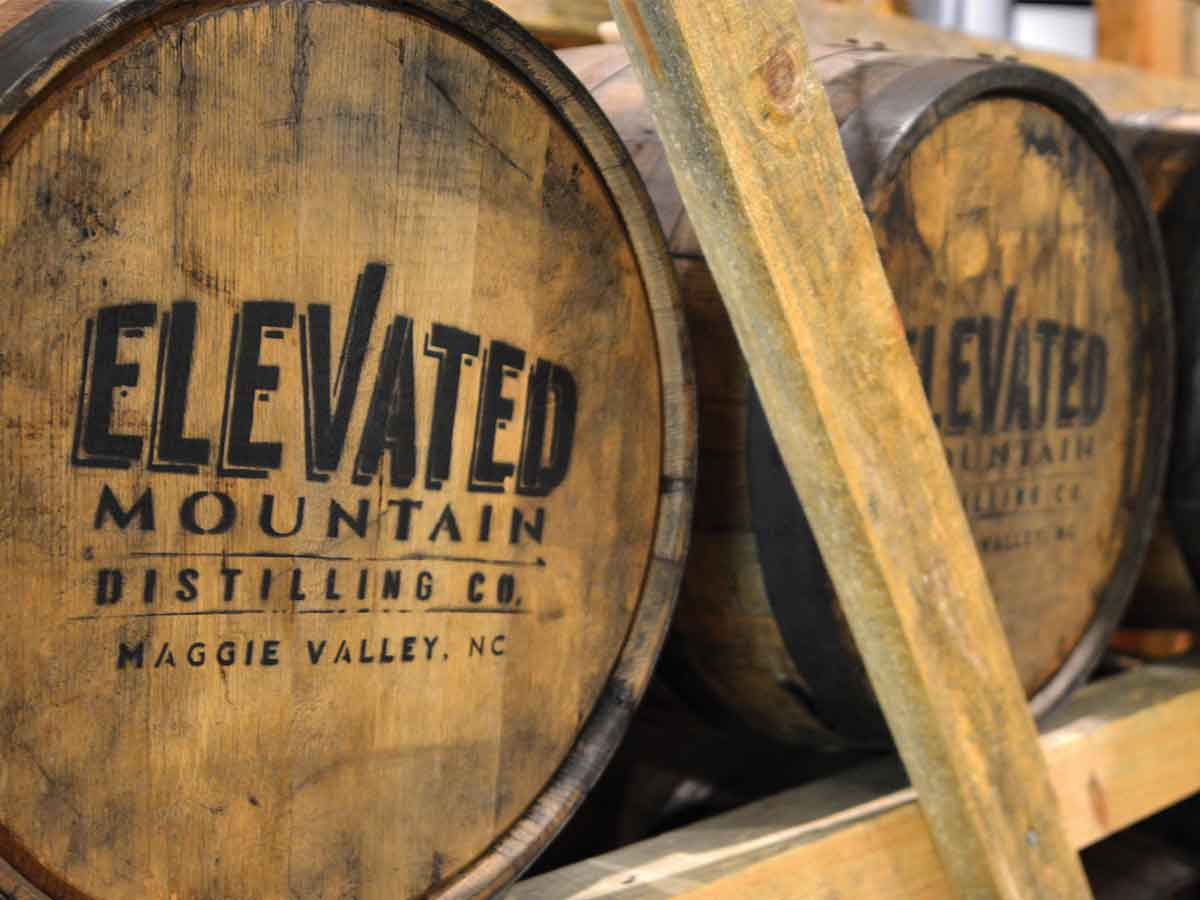 The foreclosure auction for Maggie Valley's beloved Elevated Mountain Distillery kicked off on May 24, and although it could have been over quickly if there was no interest, it's still ongoing with three bidders intent on one-upping each other.
The company's owner, Dave Angel, signed a Small Business Administration loan for almost $1.1 million to pay for the property and equipment back in July of 2016. According to court documents, the last payment he made on the loan was in April 2021.
Ultimately, First Citizens Bank, which had merged with original lender Entegra Financial Corp. in late 2019, demanded a payout of $1,156,598 — an amount that included the principal due, along with interest, late fees and "miscellaneous" fees. Angel was served with foreclosure papers on May 2 of this year.
The tax value of the building is listed at $583,600, and although the first bid, placed by Ken Wells, was just $383,197, the most recent bid, also placed by Wells, was $546,981 and the next bid would have to be at least $574,330.
Wells, who made his money as a developer and contractor in Key West, Florida, lives in Maggie Valley seasonally. He told The Smoky Mountain News last month that he sees the property as an investment and hopes to rent it to someone who will continue to use it as a distillery.
After Wells' first bid, a bid came from the owners of BearWaters Brewery in Canton who indicated they would possibly move all brewing operations into that location. However, they have not placed a bid since June 2.
Another person who has continued to bid is Mark Cahill, who lists a Florida address on his paperwork but told The Smoky Mountain News last month that he kept a second home near Maggie Valley for years that he only recently just sold.
The other interested party is Micheaux Resource Management, which operates out of Indian Trail in the Charlotte area and had its bids signed by Frankie Wood. Wood has spoken about developing the dormant Ghost Town in the Sky property, as well as several other properties in the area for about three years. Currently, Micheaux owns a 205-acre property off Hall Top Road valued at about $900,000.
Angel, who is the spokesman for Wood's group, Ghost Town in the Sky, LLC, said Micheaux is an investment team backing his bid to keep operating out of the building — although he would have to form a new LLC and rebrand since Elevated Mountain Distilling Company is in default on its SBA loan.
"It won't be me as sole owner as it has been in the past," Angel said.
Leave a comment
3

comments
Was Dave not paying his mortgage at same time he was receiving government Covid and/or PPP money?

Saturday, 07/23/2022

What about all the PPP gov't money that the previous owner received? Where did that money go?

Wednesday, 07/06/2022

What about all the PPP gov't money that the previous owner received? Where did that money go?

Wednesday, 07/06/2022