Archived Opinion
Being intentional about a life reset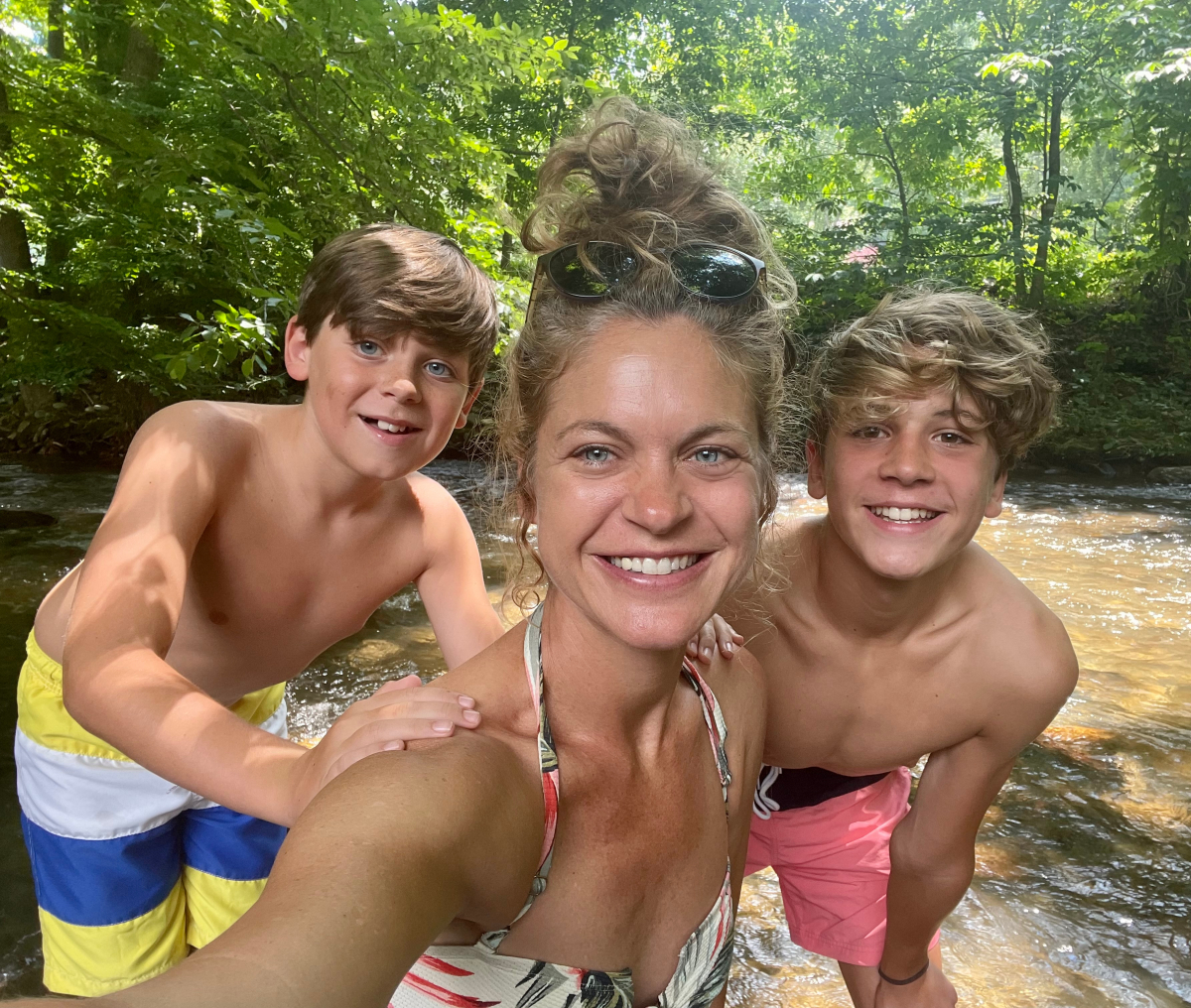 I tend to live on a deeper plane than some, and it's admittedly an exhausting place to be. I feel the word mindfulness should refer to when the mind is full of every thought and feeling, as opposed to when the mind is free and living in the moment. Nonetheless, my primary goal this summer has been to live more lightly and mindfully, to realize that life is fleeting and finite and that worrying and overthinking is not conducive to a full and joyful existence.
Remember how people were calling the COVID-19 pandemic The Great Reset? Similarly, I have decided this summer is The Great Susanna Reset. It's been a long five years, personally and externally in the world. Much of the change in my life has been wonderful, but there has also been grief and loss.
After years of growth and transitioning, it's time for a reset. I've given myself a few challenges to ensure that I stay on course. These are my methods. Whatever yours are, it's always helpful to routinely reevaluate one's life and try to find ways to introduce gratitude and contentment.
Be more playful: Women can be serious multitaskers, so it's sometimes hard for us to be playful. If, like me, you can forget what play looks like, watch a group of kids or teens. They know how to play and have fun. Over the past couple of weeks, I've been working to put down my adult agenda and have some fun with all the kids in our household. We've been playing tennis, paddle boarding, throwing baseball, playing foursquare, cornhole, cards and board games. We've been watching lots of movies and taking long walks with our dog. At some point in life, "fun" for many adults turns into sitting around drinking wine or cocktails and rehashing the day. There's nothing wrong with that, per se, but that is not the definition of play. Periodically, adults need to be reminded what play feels like and the lasting rewards that come along with it.
Rethink social media and internet news: No matter which social media channel I visit, I feel irritated afterward. It's nearly impossible to not compare one's life to that of others, whether they're people in your own realm or celebrities. Further, social media always makes me shop unnecessarily because inevitably the ads are exactly things that I want or have been thinking about buying. Worst of all, the polarizing news coverage and corresponding commentary can be atrocious. The internet knows how to dig its claws deep into the human psyche. We have to be deliberately resistant.
Reading and writing: Both reading and writing are escapes for me. Reading allows me to fall into another world and someone else's life for a while. I love nonfiction books, but I've been leaning more toward fiction this summer. Writing has always been an outlet for me. It's different from reading because typically I'm writing about my own life or creating something from my own brain. Regardless, it puts me in the flow, and I always feel rejuvenated afterward.
Cleaning and organizing: One of my favorite self-help authors is Gretchen Rubin. She wrote the Happiness Project and another book called Outer Order, Inner Calm. It is proven that when your outer world is more organized and structured, your inner world feels more relaxed and calm. With five kids and a busy life, our home and cars can get very disorganized and messy, which always makes me agitated. One of my goals this summer has been to clean out and clean up. Even if it's a small drawer or cabinet, the feeling of accomplishment is significant.
Meditation and visualizing: Lastly, I'm working to meditate and visualize more. For about a year, I've been reading and learning about manifestation and the law of attraction. People can call it "woo woo" if they want, but the strategies are working for me. No one can deny that everything is made up of energy, so it makes sense that the energy we put out is consistent with the energy we receive. Meditation and visualization not only help me to emit stronger, higher frequency energy, they also allow me to imagine the life I want to live. Step one of manifestation is creating a clear mental picture. If we can't even imagine it, the universe cannot give it to us.
It's been a wonderful summer so far, and I plan to continue on this same path. I have a tattoo on my inner forearm that says, 'One life, one story.' Even though I have a daily reminder, I still have to be intentional about creating a story I'm proud to tell.
(Susanna Shetley is a writer, editor and digital media specialist with The Smoky Mountain News. This email address is being protected from spambots. You need JavaScript enabled to view it.)
Leave a comment
4

comments
Great advice. Will have to try. I definitely need to play more and stress less. Enjoyed this so much

Friday, 07/08/2022

These are such great reminders of simple activities one can do to restore and reset. Thank you the sharing!

Friday, 07/08/2022

These are such great reminders of simple activities one can do to restore and reset. Thank you the sharing!

Friday, 07/08/2022

Love it! Thank you for sharing!

Friday, 07/08/2022