Archived News
Maggie Valley purchases land 
for Festival Grounds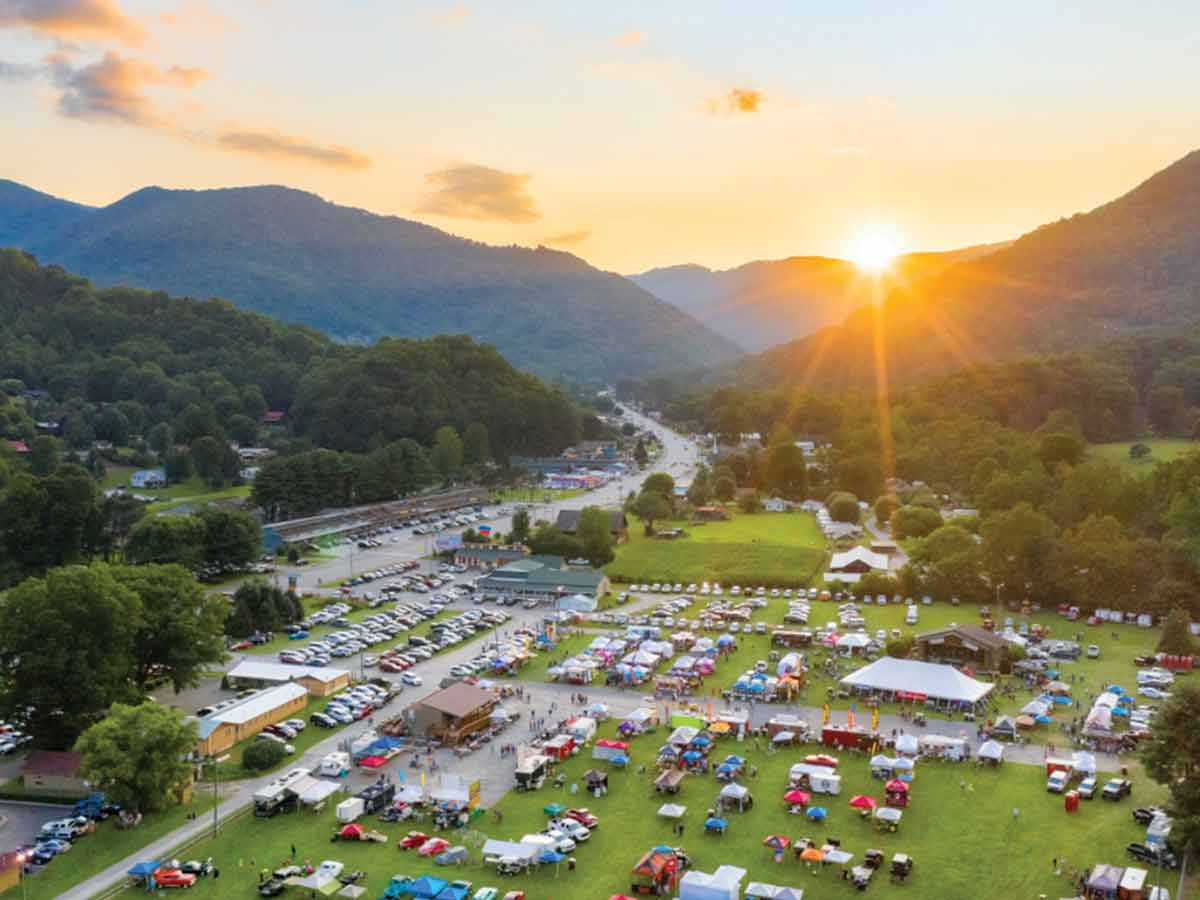 Maggie Valley recently purchased a tract of land adjacent to the Festival Grounds. HCTDA photo
The Maggie Valley Festival Grounds are continuing to grow after the town purchased a tract of land connected to the grounds last week.
"The Board of Aldermen is always looking for opportunities to improve our strategic position at the Maggie Valley Festival Grounds, and we were presented with an opportunity over the last couple of months," said Town Manager Nathan Clark.
That opportunity came from Donald and Mary Jane Ferguson, who owned a 1.03-acre parcel of land between the main entrance to the grounds and the Comfort Inn to the east. The parcel has frontage on Soco Road, and the back of the property borders the festival grounds. The town voted to approve purchase of the property for $430,000.
The lot is currently home to several single-story apartment buildings. No plans have been made regarding use for the property, and the board has not determined whether the building will remain or be demolished.
"The board will start planning and visioning for what this site will be in the future, but it will definitely add value to one of our largest commercial investments in the town which is the festival grounds," said Clark.
The Maggie Valley Festival Grounds is scheduled to hold 23 events in 2022 from April through October. The events themselves are held by individuals or entities who lease the grounds from the town. This not only provides operating costs to the town, but also brings in visitors to a town where many businesses rely on tourism.
This is the second major investment the town has put into the festival grounds over the past two years, with another to come later this summer. In February of last year, the town purchased the 1.05-acre lot located directly across Soco Road from the entrance of the Festival Grounds for $185,000. The lot had been vacant for many years but was previously home to the Sweet Briar Motel. The plan was to turn this lot into a paved parking area for the festival grounds.
This year, the town will spend $250,000 to pave the lot and make it suitable for parking. The town also applied for grant money from the Haywood County TDA special project fund to help with costs and was awarded $96,131. This is just over 75% of the town's request and will go towards creating 90 new parking spaces for the Festival Grounds. The project is set to begin in August.
Leave a comment
1

comment
Yea and this will leave several families scrambling to find somewhere to live or be homeless as housing is nearly impossible to find rental properties in the area . Time and time again Maggie Valley shows how horrible the town is

Friday, 07/22/2022