Archived News
Haywood Builders sold to Southeast Building Supply
Wednesday, August 10, 2022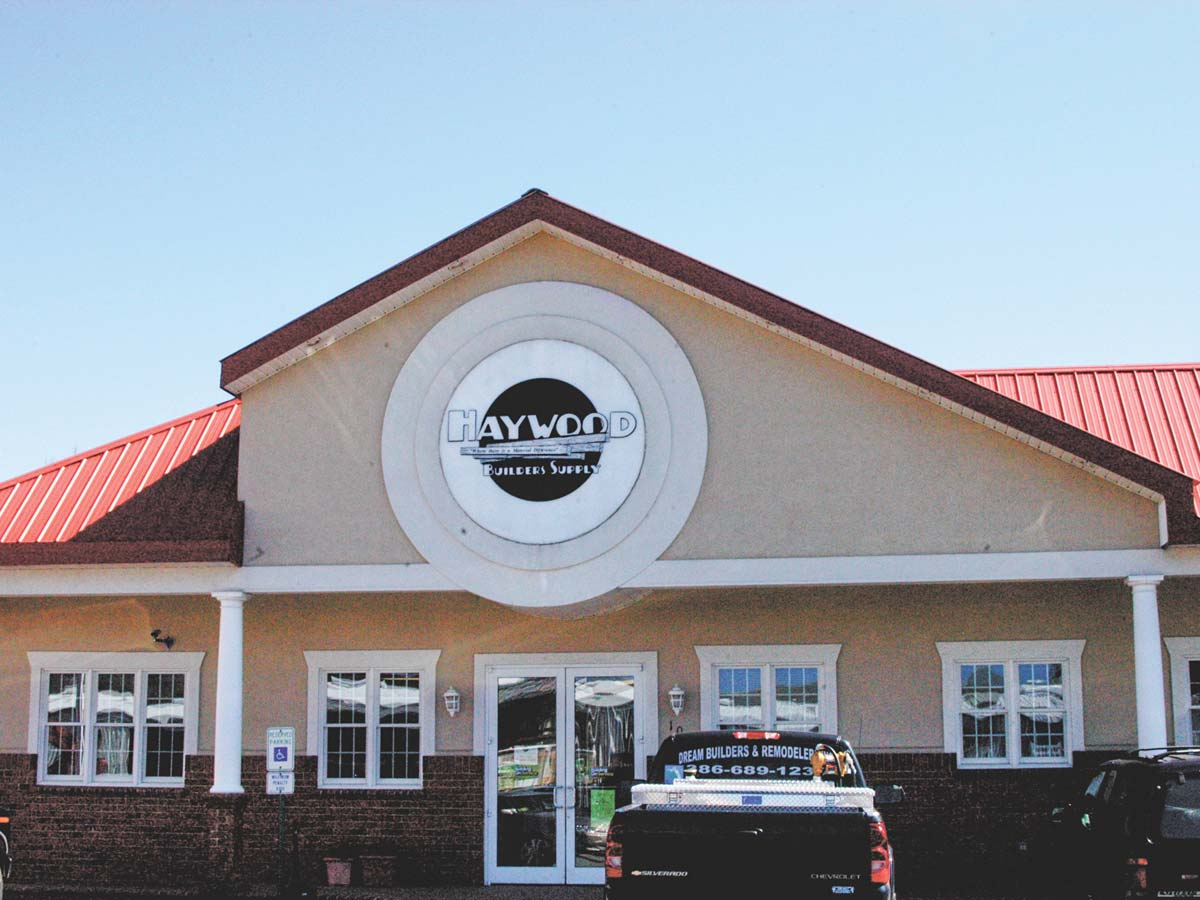 Haywood Builders Supply, a longtime staple in the county, was sold to Southeast Building Supply Interests.
Haywood Builders Supply, a longtime staple in the county, has been sold to Southeast Building Supply Interests — but customers aren't likely to see too many visible changes.
The announcement was made last month in an open letter from SBSI President Roger Farmer and Haywood Builders Supply President Danny Wingate to customers. In the first paragraph of that letter, it's made clear that Wingate will continue with the company.
"By joining SBSI we hope to enhance and strengthen Haywood's ability to serve customers, and to ensure Haywood Builders Supply is a great workplace for our employees for years to come," it reads.
Haywood Builders Supply has been in operation since 1948, when it was started by W.I. Dooly as a subsidiary of his lumber company in East Tennessee. According to Haywood Builders' website, ownership of the company stayed in that family until 1993 when an employee stock ownership plan and trust was created that initially purchased 35% of the company's shares. At the point of the recent sale, majority ownership was held by the employees' trust.
In the letter, Farmer and Wingate state that the business will continue normal operations under the existing brand name.
"We know this is a people business built on strong relationships, and our team members will continue delivering the great service and quality products you have come to expect," it reads.
SBSI has nine additional locations across Tennessee, Georgia, North Carolina and South Carolina operating under local brands tied to their communities.
In a "frequently asked questions" sheet attached to the letter, it's noted that there should be no immediate change in day-to-day operations.
"All the reasons why customers do business with Haywood Builders Supply remain unchanged," it reads. "We are committed to our customers' long-term success through deep relationships that withstand the test of time. Going forward, we want to be even stronger, and better at serving your needs for years to come."
There is also a section in the FAQ titled "Why is SBSI/Building Industry Partners buying the business?"
"Building Industry Partners' purpose is to build exceptional and enduring businesses, generate world class investment returns, and contribute to elevating the building industry and its workforce through people-focused investment & business principals," it reads. "Partnering with Roger Farmer and the Haywood Leadership Team to bring Haywood Builders Supply into the SBSI family of companies is an important step toward fulfilling that purpose. Together, we believe we can establish and maintain a leading company that both adds value to our customers' businesses, and is an upstanding member of the local business community."
Wingate himself even offers his thoughts.
"SBSI's and Building Industry Partners' regional relationships, talent, and investment will allow us to continue to grow — providing our customers excellent service with quality products," he's directly quoted saying in the FAQ. "I'm very excited about the positive impact this partnership will have for our employees, and for our customers who trust us with their business."