A&E Latest
'Bluegrass Boogie' welcomes Unspoken Tradition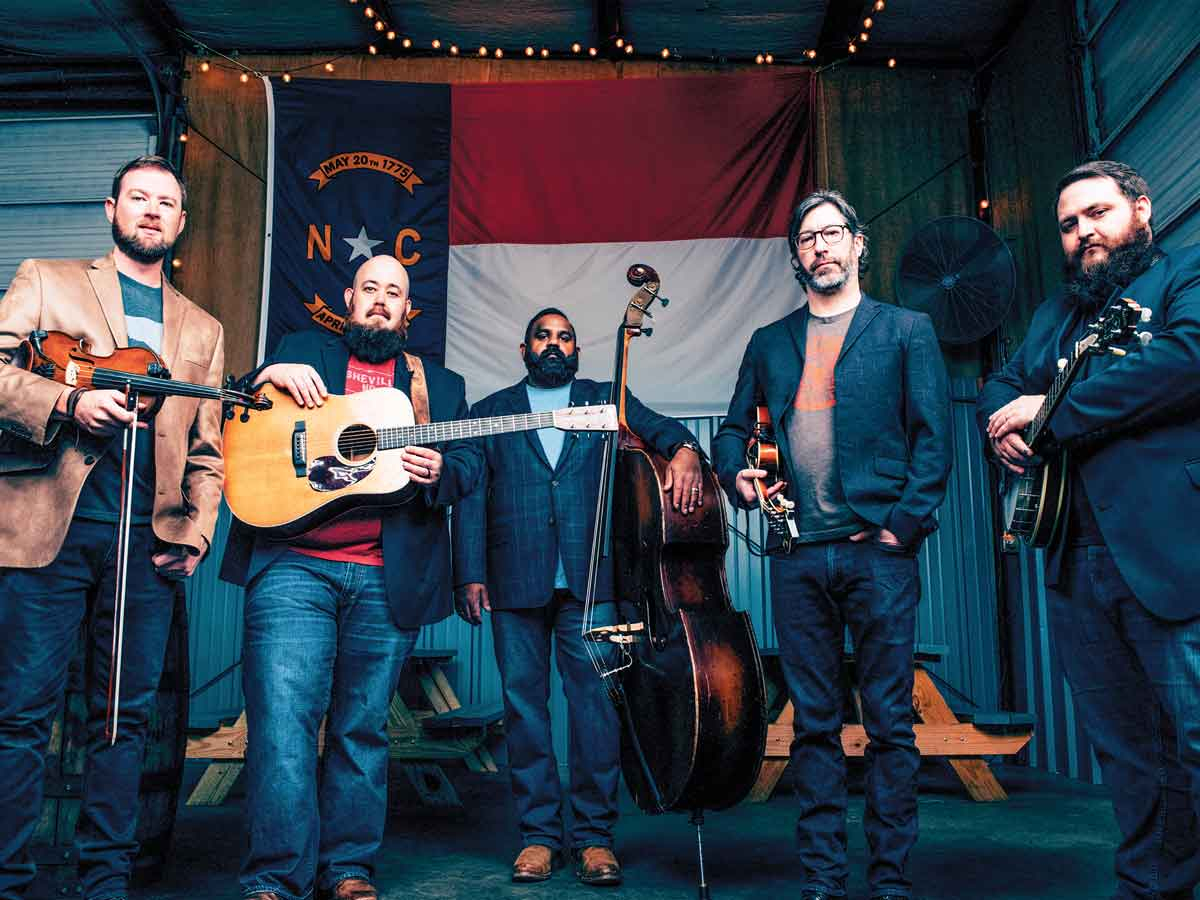 Unspoken Tradition. (photo: Sandlin Gaither)
Featuring acclaimed Appalachian acoustic act Unspoken Tradition & The Carter Giegerich Trio, the next installment of the beloved "Bluegrass Boogie" concert series will be held from 6-10 p.m. Saturday, May 21, in the Queen Auditorium in the Folkmoot Friendship Center in Waynesville.
Mountain Home Recording Artist Unspoken Tradition is about new, original Bluegrass. Inspired by their own influences and the roots of traditional and newgrass music, this North Carolina based quintet brings a sound that is both impassioned and nostalgic, hard-driving and sincere.
The group's 2020-21 singles have all charted in the Bluegrass Today Top 20, including "California" (#1), "Irons in the Fire" (#2) and "Carolina and Tennessee" (#4).
Its 2019 release from Mountain Home Music Company, "Myths We Tell Our Young," debuted at #5 on the Billboard Bluegrass charts and has seen five top-charting radio singles, including a #1 spot on the Bluegrass Today chart for "Dark Side of the Mountain."
A talented multi-instrumentalist, Carter Giegerich is well-known as the dobro player in popular Western North Carolina "party grass" ensemble Ol' Dirty Bathtub. Giegerich is also a member of several renowned Americana, roots and folk groups around the mountains of Southern Appalachia.
Tickets are $25 in advance, $30 day of show. This event is presented by Adamas Entertainment & Folkmoot LIVE!
For more information and/or to purchase tickets, click on folkmoot.org. You can also go to eventbrite.com and search "Bluegrass Boogie."