Archived Rumble
Boyd hired to lead affordable housing effort
Wednesday, December 09, 2020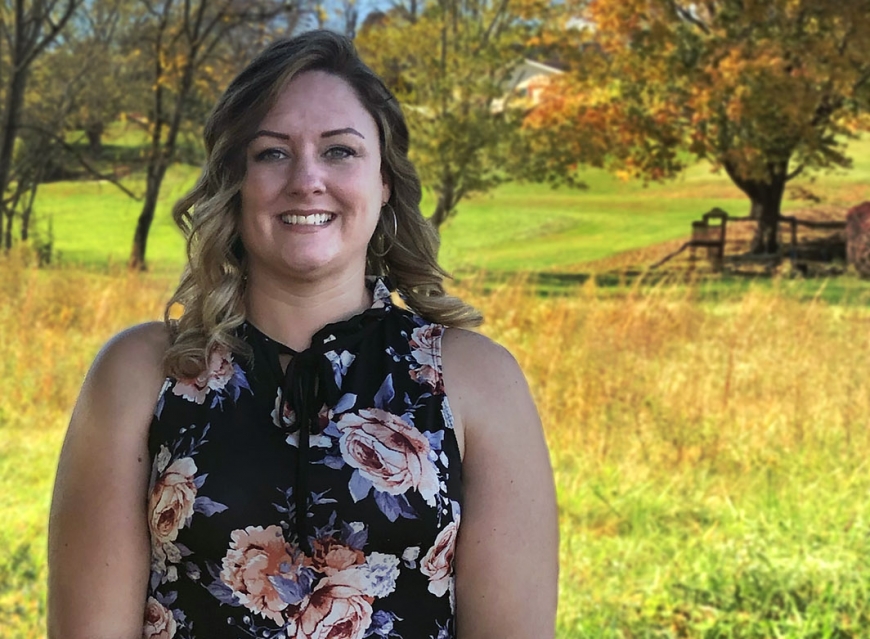 Heather Boyd
Help Mountain Projects match a $25,000 donation
Heather Boyd, a resident of Pisgah Forest, has been hired to serve as the first executive director of Smoky Mountain Housing Partnership (SMHP), the affordable housing division of Mountain Projects, a community action agency serving Haywood and Jackson counties.
Founded in 2019, SMHP's mission is to improve quality of life for families by advocating for and creating workforce housing opportunities. The organization strives to assist residents through programs that include financial literacy, down payment assistance, rental assistance, credit counseling, and homeownership pre-purchasing counseling.
As a former housing counselor with the Housing Assistance Corporation in Hendersonville, and a past Loan Officer with United Community Bank, Boyd is well-versed in working with clients, packaging loans and working with other organizations leveraging funding. Boyd was awarded the Louise Mack Housing Counselor of the Year award from the North Carolina Housing Finance Agency in 2019.
"Mountain Projects and the SMHP board of directors are incredibly pleased to welcome Heather Boyd to our team," said Patsy Davis, Executive Director of Mountain Projects. "We are grateful to have Heather's expertise in our community and her focus on supporting the affordable housing needs of Haywood and Jackson County residents."
When Heather Boyd gave birth to her daughter, Casey, she suffered severe complications which threatened her life. She went through 11 liters of blood on the operating table, which is no small thing, given the body only holds about five.
Two years later Heather and Casey are fine, but one of her takeaways from that experience and her long recovery had to do with – housing? Yes, housing.
Boyd was recently hired as Executive Director of the Smoky Mountain Housing Partnership (SMHP), a division of Mountain Projects, which is making strides to create affordable essential workforce housing in Haywood and Jackson Counties, and to provide pre-purchase homeownership counseling to young people starting their careers in fields like healthcare, teaching, firefighting and policing.
Boyd remembers the hard-working hospital staff that saved her life, and particularly the intensive care nurses that helped she and Casey recover.
"If you get sick, you want people working in your community hospital who are well trained, happy in their job and who care about your well-being, right?" asks Boyd.
"You want someone who is steady and capable to keep your family member alive. Affordable housing is the cornerstone of our communities. Providing assistance to these workers and helping them own their own homes provides security for these families and positively affects the entire community."
Without affordable housing, all essential professions in our community are impacted. Recruiting suffers, and retention is difficult, with workers coming and going without settling in.
Boyd is the first Executive Director of SMHP, which was founded in 2019 and has made steady progress since then, raising over $215,000 for initial operations, then organizing an affordable housing consortium with HUD and creating a network of strategic partnerships.
She brings both practical experience and life experience to the job. A Transylvania County native and mother of six children, she worked her way through school at Blue Ridge Community College and A-B Tech.
Since 2011 she's built an impressive resume in banking, with a primary focus on lending and affordable housing. She began work in 2017 as a housing counselor with the Housing Assistance Corporation in Hendersonville, where she won accolades for both counseling and lending and won the Louise Mack Housing Counselor of the Year Award in 2019. Her experience prior to 2017 included stints with United Community Bank, Sharing House, First Citizens and Ecusta Credit Union. She holds numerous certifications.
Boyd credits her professional climb to mentor Marianne Festa, to longtime involvement with Western Carolina Community Action and to United Way Rising Leaders.
Boyd says her background includes plenty of hard work, struggle and personal financial growth, which she says helps her empathize with her clients. A single mother for part of her life, she put her kids through Head Start and helped care for her brother, a combat veteran, and mother, all while working and continuing her education.
"If I can do it, anyone can!" she says.
For community members interested in making holiday contributions and supporting affordable housing opportunities in Haywood and Jackson counties, SMHP Legacy donors Geri and Don McGowan have made a $25,000 matching challenge. Every dollar contributed up to $25,000 will be matched by the McGowans. Donations can be made at the SMHP website, https://smokymountainhousing.org/support/donate/ or by sending a check to SMHP, ℅ Mountain Projects, 2177 Asheville Hwy, Waynesville, NC, 28786.
Mountain Projects is a Community Action Agency, non-profit charitable organization, founded in 1965 to provide vital services to the elderly and disadvantaged in Western North Carolina. It was begun as part of the "War On Poverty" with a $52,000 Office of Economic Opportunity grant and a pilot summer Head Start program. Since then the agency has provided a broad diversity of services to the community in response to the community's changing needs.
For more information about Smoky Mountain Housing Partnership or Mountain Projects, email Heather Boyd at This email address is being protected from spambots. You need JavaScript enabled to view it. or call 828.452.1447.