Archived Rumble
Make sustainable diet changes in 2021
Tuesday, December 29, 2020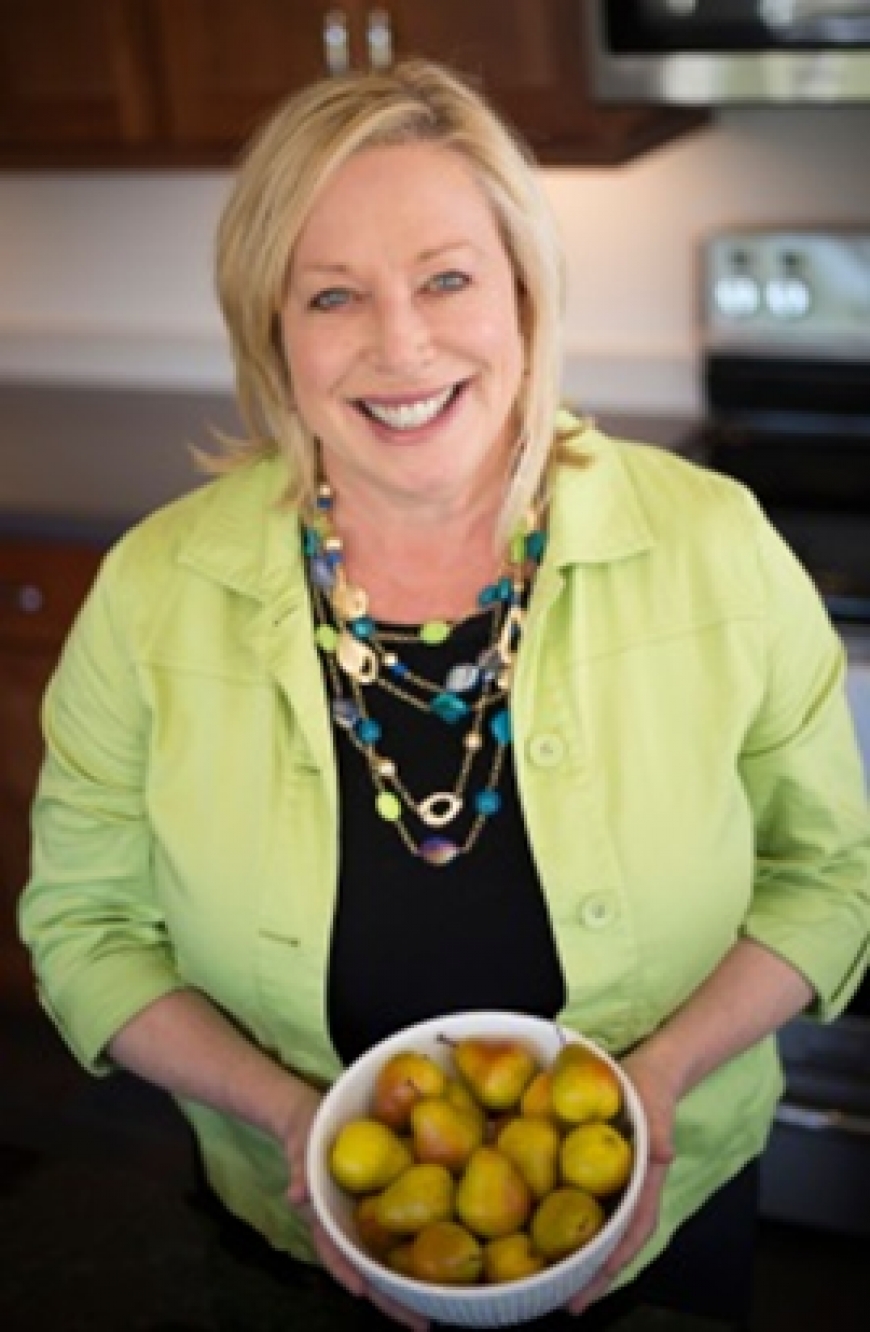 Leah McGrath, Ingles Dietitian
It's that time of year! We've gorged ourselves on turkey, ham, stuffing, casseroles, cakes, pies, cookies, and eggnog — now we're ready to commit or recommit ourselves to our health with a new diet and exercise routine. It's easy to start out strong Jan. 1, but many of us aren't choosing a diet plan that is sustainable and we lose motivation to continue by mid-February. Rumble reached out the Ingles Dietitian Leah McGrath to give us some tips for healthy eating habits that can last all year long.
Rumble: Many people make new year's resolutions to lose weight — what are a few healthy diet tips that are sustainable over the year?
McGrath: Often when we want to lose weight, we focus all of our attention on food and a number on a scale. What we should be focusing on is our overall health, activity and changes or improvements that are sustainable that we can stick with long term in food, activity/exercise, and even our sleep habits.
Instead of thinking in terms of eliminating food or depriving yourself, first take a few minutes to write down and think about what you're currently eating AND drinking and how you may be able to improve this in a sustainable way. For example, can you drink more water instead of drinking beverages with calories like sodas and sweet tea? Are you eating fruit and vegetables daily? How can you add servings of fruits and vegetables to your meals? Are you active and exercising on a daily basis? How can you add some exercise and activity to your day to maintain and increase muscle mass and flexibility and improve your cardiovascular health? Are you taking time to relax and get adequate sleep?
Rumble: There are so many fads out there (high protein, low carb, high fat, low fat) it can be confusing — what's your best advice for women trying to decide between these different diet programs?
McGrath: Most all of these diets are short term measures that are only as good or effective as our ability to stick with them — and most cannot stick with them for long. We may lose some weight initially, which is typically just water weight, but most extreme diets are not sustainable for the long term. Many of us are eating the "right" foods — just too much of them. For most healthy Americans, it's recommended to start out by assessing current eating habits. Use a tool like My Plate and see how you're eating and drinking measures up — https://www.myplate.gov/.
If you have illnesses and diseases some fad diets may actually present a risk to your health.
Rumble: I'm big on eating salads, but it can get boring after a while, any advice for eating green and keeping it interesting and delicious?
McGrath: There are so many great options with vegetables now at Ingles Markets that make it easier than ever to add vegetables to your meals. From precut vegetables ready for roasting to bagged greens that can be added to smoothies or for salads. Additionally, there are many more frozen options like grain, greens and beans bowls and single serving sizes of frozen vegetables.
Rumble: Can you recommend any natural supplements or super foods that can aid in weight loss?
McGrath: There are no supplements that are recommended for weight loss and many that you might find can contain ingredients like caffeine and diuretics that can affect heart rate and blood pressure and interfere with prescription medications. Whether or not they are "natural" doesn't mean they are better for you! Superfoods is simply a marketing term used to sell food items.
New Dietary Guidelines for Americans (2020-2025) were released this week and they revised the My Plate website and app. Find out more at https://www.myplate.gov/resources/tools/startsimple-myplate-app
Find more health and wellness information from McGrath here.