Archived Rumble
Ways to Celebrate MLK Day
Wednesday, January 13, 2021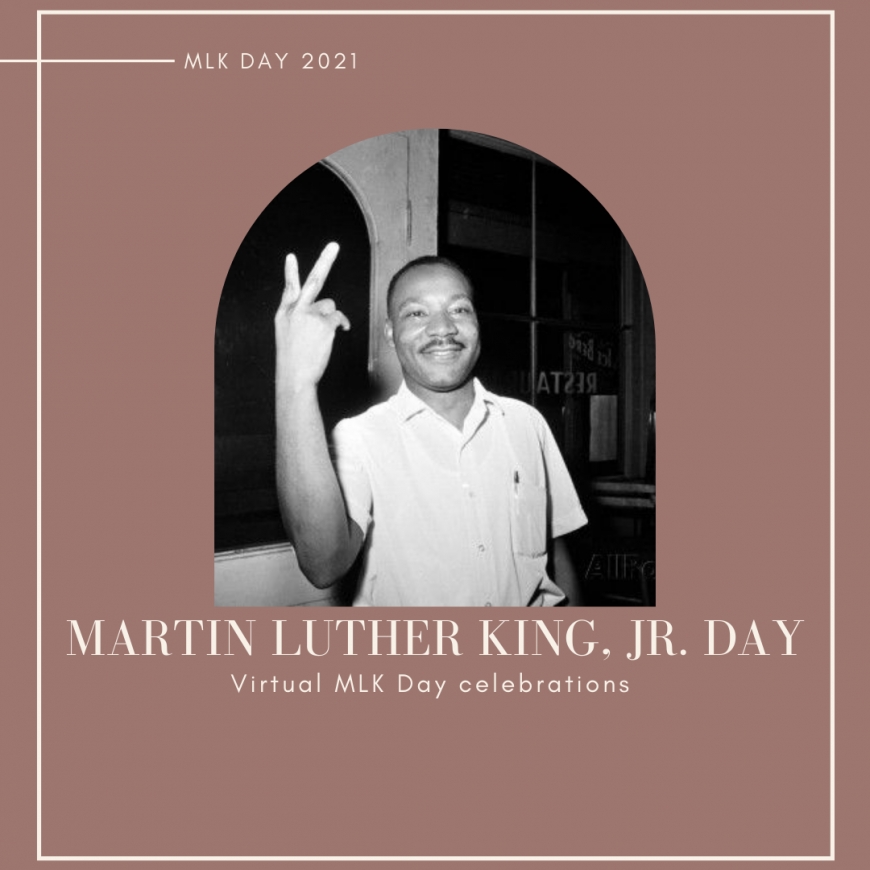 Did you know, MLK Day is the only federal holiday designated as a national day of service to encourage all Americans to volunteer to improve their communities?
Find more information about this day of service, as well as volunteer opportunities near you on the Americorps website.
Listed below are some events, local and national, to celebrate MLK Day.
The Haywood County MLK Committee will be holding its Martin Luther King Day Service virtually this year at 3 p.m. Sunday, Jan. 17. The keynote speaker will be Rev. Dr. Daran H. Mitchell, pastor of Trinity A.M.E. Zion Church, Greensboro. There will also be a Virtual Prayer Breakfast Service available after 8 a.m. Monday, Jan. 18. Visit the Haywood County MLK Committee Facebook page for more information.
The Jackson County NC chapter of the NAACP, along with Reconcile Sylva, Down Home NC, Change NC and Indivisible Common Ground WNC will be sponsoring a Zoom event honoring Dr. Martin Luther King, Jr. The event will start at 2 p.m. Monday, Jan. 18, and will be hosted by Dr. Enrique Gomez and Dr. Dana Murray Patterson. There will be a Land Acknowledgement by Sky Sampson. Email

This email address is being protected from spambots. You need JavaScript enabled to view it.

to receive instructions to join this event online. The public is welcome to join this special event.
The Dr. Martin Luther King Jr. Association of Asheville and Buncombe County will celebrate MLK Day with a week of virtual events. The 2021 program will be expanded to a week-long list of events, and the speaker for the Prayer Breakfast will be Dr. Oralene Simmons, President, MLK Association. She will be sharing some of the forty-year struggles of not only the Association, but the 400 years of struggles of the Black race in the United States.
Programming Will be available starting 1/15/21 on YouTube.
For more information and a list of events, visit the association's website.
The King Center will host a range of virtual events to celebrate the life and legacy of Dr. Martin Luther King, Jr.. Visit the website for events and information.
Kids impact community will host a MLK Virtual National Day of Service Event for kids of all ages. Visit the website for more information.
Arlington's annual tribute to Rev. Dr. Martin Luther King, Jr. will be virtual this year. The free online experience will include music, dance, spoken word and community dialogues. Events begin Sunday, Jan. 17, and content will remain available for the coming months. Visit the website for more information.
The California African American Museum will hold a virtual festival that highlights MLK's dedication to labor and workers' rights, and these movements' continued importance today. For more information, visit the website.