Archived Rumble
The Table: We're Here For The Food
Wednesday, February 03, 2021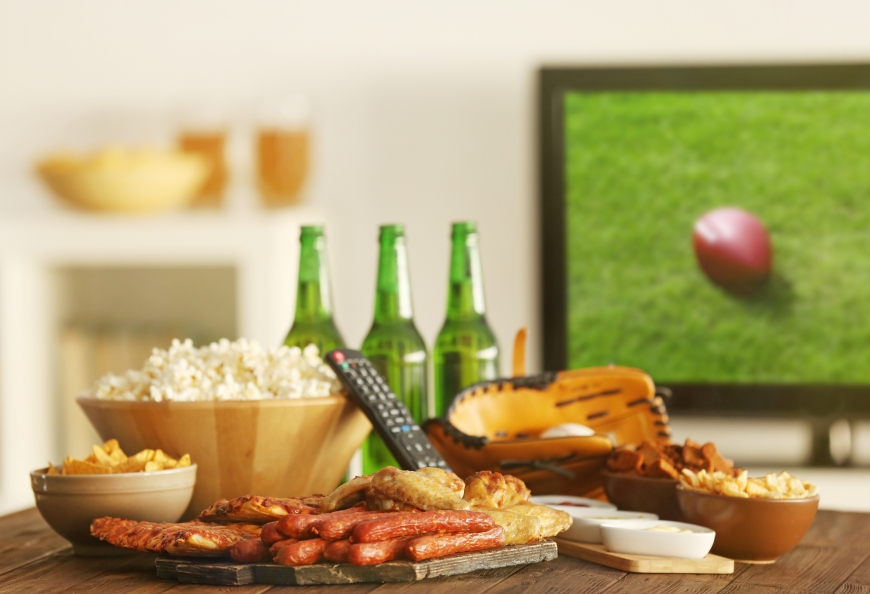 I'm not really into football. I'm more into the food and the company on Superbowl Sunday.
I can't promise you I know which teams are playing, what their rankings are or give 2 cents about who wins, but I will deliver a delicious spread during the game to keep everyone full and happy.
The last few years, we've gathered at my house or a friend's house for the big game — just enjoying each others' company, commenting on commercials, judging the halftime show, half heartedly watching the game and stuffing ourselves until it's time to roll home.
Of course this year will be different during the pandemic. We won't be gathering together in person, but perhaps we'll need to schedule a Zoom call so I can hear my friend Becca yell at the TV. The day just wouldn't be the same without that.
Here are a few easy appetizer recipes that have been big hits over the years.
Cheese dip — It's the easiest thing ever, but something my friends insist I make every year.
Cut up a large block of Velveeta cheddar cheese into cubes and add it to a slow cooker.
Add in a large jar of your favorite chunky salsa
Brown 1 lb of breakfast sausage (I like Tennessee Pride with sage) and add it to the slow cooker.
Let it melt together, stirring occasionally.

Once it's melted, turn the temp down to low so it doesn't burn throughout the evening
Serve with tortilla chips
2. Sliders —I'm a big fan of the Hawaiian sweet rolls and they make for perfect sliders.
I've done several variations that I like, including ham and swiss, ham and pimento cheese, turkey and cheddar, ham, cheddar and pineapple —pick your favorite and place the entire pack of rolls in a baking dish.

Remove the tops of the rolls - I use a big knife to cut them all off evenly.

Layer up the bottom parts of the rolls with your meat and cheese and then add the tops back
Then make the glaze for the top of the buns:
1/2 cup of melted butter
2 tablespoons firmly packed brown sugar
2 tablespoons Dijon mustard
2 tablespoons Worcestershire sauce
1/2 teaspoon onion powder
Mix it all together and pour over top of the sliders
Cover dish with tin foil and let sit in the fridge while the oven is preheating to 375 degrees
Bake, covered, 10 minutes. Uncover; continue baking 10-15 minutes or until tops begin to brown and cheese is melted. Serve immediately.
Meatballs —Another simple slow cooker snack
Feel free to go the extra mile and make your own meatballs, but if you're in a hurry, 2 frozen bags of plain Italian meatballs will do the trick.

Pour both bags in the slow cooker
Add a jar of concord grape jelly
Add a jar of chili sauce
Mix together, cook on high for 4 hours
It sounds like a weird combo, but they are sweet and spicy and delicious.
Enjoy the game!