Archived Rumble
Astrology - How To Align Your Life With The Universe
Wednesday, February 24, 2021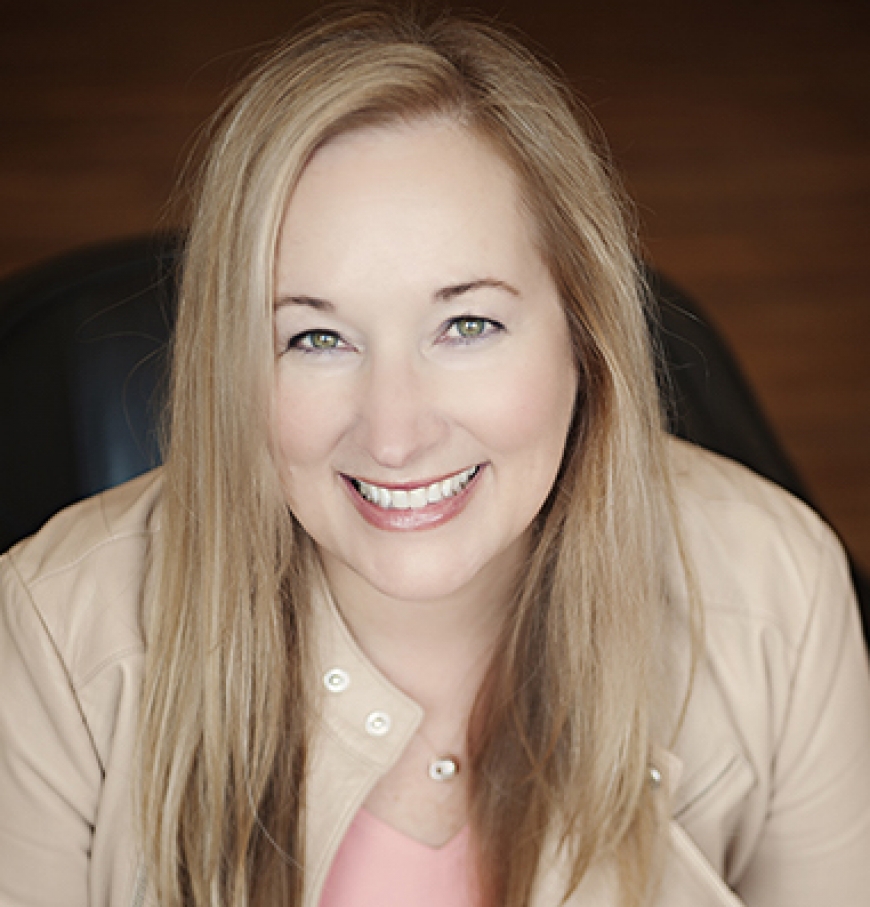 I've known Lori Randall since 2004 when we met at Gainesville College in Georgia and worked on the student newspaper together. She's just as bubbly and hilarious as she is insightful and intelligent. I was so proud when she mailed me her first published book in 2012 — Online Reputation Management for Dummies. With her extensive knowledge about online marketing, I was surprised to find her interest has shifted to astrology in recent years so I was curious to catch up with her and ask her some pressing questions about the ancient art that is often scoffed at in today's society.
Rumble: How did you get into studying/following Astrology?
Lori: Wow. That's a difficult question to pin down. How would you feel about a lifetime love affair that went underground for a period of years and then, no longer able to be repressed a minute longer, surfaced in a grand passion that continues more than ever? I have a religious background, so it took some years and an intimate experience of the Las Vegas massacre to really open me up into living my purpose no matter what the people I grew up around might think. Now, I practically eat, drink, and sleep Astrology… which suits me wonderfully well.
Rumble: A lot of people roll their eyes when I talk about what phase the moon we're in or other astrological indicators - why is it not taken seriously by many people?
Lori: Why are women's bodies not taken seriously by many people? Medical textbooks often still fail to incorporate a certain bit of female anatomy with 8,000 nerve endings. How is this relevant to the phases of the moon? Because the Moon has to do with our instinctual nature, with intuition, with our natural cycles. It's deeply feminine. In the world of consensus reality, only logical, linear thoughts and actions have demonstrated value. To this familiar world view, having a continually morphing instinctive nature can be a bit of a bummer, (unless you value inventions, innovations, relationships, or life-saving moments.) Thing is, the moon is remarkably orderly and predictable, if that lens is brought out just a bit. It's perfectly predictable in that it gracefully, reliably passes through all 12 signs roughly every month. When we pay attention to the phases of the moon we connect with ourselves and the world around us in a deeper, more profound way. For great fun and adventure, we could talk about the number 13 and the Moon.
Rumble: We were in mercury retrograde through Feb. 20, what does that really mean? How does it impact us?
Lori: "Roll up your windows…! Lock your doors…!! We're on RIDGE ROAD!!!" (My Italian Grandma to us, while driving through a sketchy part of town) Mercury retrograde has a lousy, catch-all reputation for all manner of communication issues, rotten computer luck, failing appliances, bad business decisions, money kerfuffles, general nervousness or lethargy, and probably the boogey-man coming to call. The truth is… these are all things that can happen, of course, so avoid signing contracts if you can, launching a new business idea, going on a first date, etc. But if we only live through these 3 week long events that happen 3 times every year in a perpetual state of dread, we're likely to suffer needlessly and to miss the boat on a fertile season of revisiting important things, like relationships that need attention, good ideas that need more work, or refreshing on existing knowledge. It's a golden opportunity to fine-tune routines and ways of doing things in your life and business.
But you still might want to roll up your windows and lock your doors while driving through any new business, technical, or financial dealings. Grandma was right.
Rumble: How can women use astrology in our everyday lives? How is it beneficial?
Lori: How in tune do you want to be with your inner process and your outer world? Astrology serves us as a cosmic calendaring system. It predicts our largely unpredictable lives for seasons where love, money, creativity, relationships, our bodies, fun, home, and so much more are energized. I believe we have the free will do to as we choose, but things get highlighted as times of challenge or opportunity arrive. By knowing what's going on, we can be kinder to ourselves and make the most of it. Have you ever been swimming at the beach? If you have, you've experienced going with the flow (bodysurfing or bobbing up and down with the swells) or going against the flow (as when you're charging through the breakers to get past them or when you encounter an undertow.) When we're in tune with the Astrology of the moment and how it's energizing our personal charts, we can understand what's going on, why it's affecting us the way it is, and how to surf those waves instead of wiping out, if at all possible. Life is more pleasant and makes more sense.
Rumble: Do women tend to be more in sync, more aware of the astrological cycles than men? If so, why do you think that is?
Lori: I don't know about this! More than half of the people I read for are women, but all the men I read for are a lot more tapped in than they care to admit to their friends, and for good reason. Most men in America are enculturated into a tough, largely desensitized, lonely existence that studiously ignores their inner process. Often, they rely on women around them to decode the finer nuances of life and love (because we tend to be more conscious connectors with others and the world around us. We tend to collaborate.) Interestingly, most of the men I read for are self-made multi-millionaires. Each of them became successful by tuning in to their instincts and trusting them, no matter what the numbers or the experts had to say.
Rumble: Why can't I sleep when it's a full moon?
Lori: It's a fact! Time magazine, Science Magazine, and Healthline lead in Google's 62,000,000 search results for "can't sleep full moon." These resources largely point to how the extra light can keep us awake, which is true if you don't have some great room darkening shades. As an Astrologer, I can tell you that when the Sun and the Moon fall 180 degrees apart from one another in a zodiacal chart, they tend to bring up power struggles between what's logical and linear… and what's instinctive and cyclical because they are literally in opposition every full moon.
What's the cure? Put your unconscious to work for you! One approach that works for me is to meditate before I go to sleep. I put clear boundaries around my energetic space so that the only energies that can come through are in my highest good. I also ask for dreams where needed, to help me to understand what's going on in my life from a fresh perspective, so I can work with them more consciously. Often, I wake up with a dream or a song or an inner picture that explains something that was bugging me that no amount of logical analysis could bring to light.
Full moons create the environment where breakthroughs can happen in surprisingly simple ways. We just have to ask and to stay open to what's in our highest good.
Lori Randall is an Avant-garde Astrologer, Marketing Maverick, #1 Best-selling Author in Public Relations and Digital Marketing. She also wrote The 2020 Guidebook: Astrology of Happiness, a book predicting much of what happened last year, including a plague and a civil war of sorts. Yet, she tells why great things are possible and how to make the most of these challenging times at www.Social-Media-Design.com.