Archived Rumble
Enneagram: A Path To Deeper Understanding
Wednesday, February 24, 2021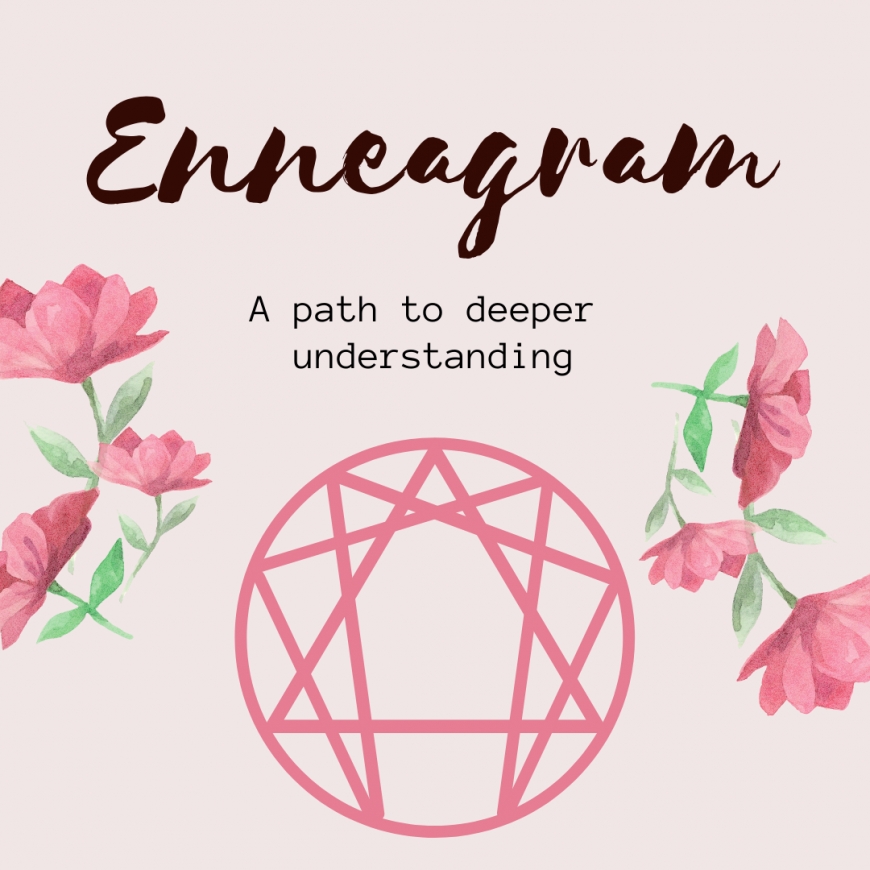 By Megan Trawick — I should start by saying that I really enjoy personality tests. I always have. I remember first taking the Myers Brigg in high school for a school project and finding it fascinating. Since then, I have taken every personality test that is put in front of me. So it is easy to see how I became an Enneagram enthusiast.
I do want to clarify that I am by no means an enneagram expert, but simply an enthusiastic learner. I first took my first enneagram test a few years ago when it came up in a conversation at work. I quickly made my fiance take it and spent a few days analyzing our relationship and learning a few things about myself.
I think the emotions and stress of COVID and quarantining renewed my interest in the enneagram. Amidst the unfamiliar territory, I was looking for answers to why I was feeling certain emotions, why I was reacting to situations or people in a specific way. I didn't really know what to expect but figured it wouldn't hurt to learn more about my type. I can easily say that after many months of books, podcasts, and discussions with friends, the Enneagram has really kick-started an important self-improvement journey.
Here are a few Enneagram basics for those who are new. The Enneagram consists of 9, broad personality types and people typically identify strongly with a specific type. There are also subtypes, and wings that move learners to a deeper level of complexity. I found my type by taking a free online quiz and then reading all I could about my number. One great piece of advice that I have heard from several enneagram experts is that you can take a free quiz to see your top types, but it is definitely worth reading into each type. People are commonly mistyped and so reading more in depth can help you be sure you have found your number.
From the beginning, I very much identified with type 2, the helper. I have seen people who have had a harder time deciding which type they most identify with, but for me it was easy. I was recently listening to a podcast on my type and heard a simple way to sum up a two, "Two's like to help. At their best they are there to help whenever help is needed. At their worst they have to help to feel worthy of love."
As a 2, I really like to feel needed, but that often means neglecting my own needs. This might sound like a selfless act, but at my worst (least self-aware, most stressed out) I expect those close to me to fill my needs without me even naming them.
Learning more about the motivations, desires, and behaviors of type twos when they are under stress has helped me to be more intentional in my actions. I am spending more time reflecting and making sure that my help is wanted and that I am not lending a hand to receive praise or because I expect something in return.
One of my favorite parts of learning more about the Enneagram is thinking about my relationships with those around me. Much of the literature I have encountered delves into understanding the intricacies of relationships between two "types" of people. The Enneagram discourages typing others so I naturally had all of my friends and family figure out their type so I could analyze our relationships. It is so encouraging to learn why my (now) husband and I might react to the same situations differently. Or why a friend doesn't think to reach out to me even if she is struggling.
One of the books I have been reading has a page at the end of each chapter that lists things to remember if you are in a relationship (friends, family, partner) with someone of that type. Those pages have almost become my mantras when I am struggling to understand someone close to me. It reminds me that everyone needs something different and that sometimes, my instinct to spring into action with a plan or to immediately start brainstorming solutions might not be what someone needs. I realized that sometimes I take things personally when they have nothing to do with me at all.
I recently talked about all things Enneagram, emotions, and self-improvement with a great friend. We have learned so much about each other through this process and recently talked about a few experiences and conflicts in college that we had never discussed or shared with each other. It was really meaningful for both of us and has strengthened our relationship as we have learned more about our different approaches to the world around us.
So whether you're a personality test addict like me, or are simply looking for a good icebreaker during your next zoom call, I encourage you to do a little research and find your type. To get started, I've listed podcast and book recommendations that have been most helpful to me and my friends over the last few months.
Resources
Learn your type: free enneagram test
Books:
The Honest Enneagram by Sarajane Case
The Path Between Us by Suzanne Stable
Millenneagram by Hannah Paasch
The Complete Enneagram by Beatrice Chestnut
Podcasts: