Archived Rumble
How Essential Oils Changed My Life
Wednesday, February 24, 2021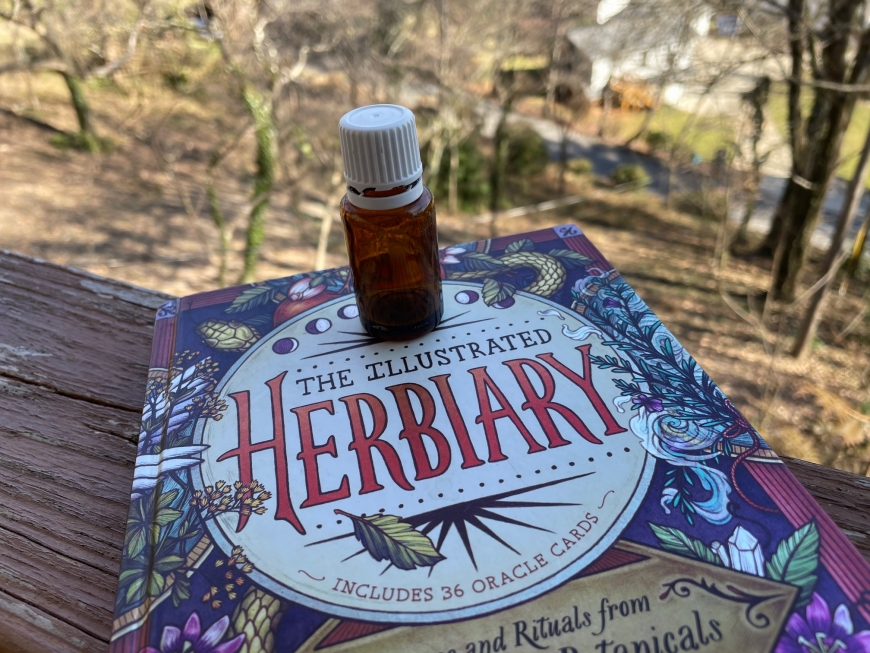 I've always dabbled in essential oils and homeopathic remedies, but it wasn't until the birth of my second son that they became part of my everyday existence. Around the time he was born, I began getting incessant ear infections, which was really strange for a woman my age. I also got my first migraine, which was so painful I almost passed out. I also became horribly allergic to pet dander, grass and dust mites, so bad that I was giving myself weekly allergy shots. I was feeling lethargic, sick and depleted.
As I learned more about the benefits of the oils, I also learned about the damage caused by commercial products such as household cleaners, detergents, fabric softeners, scented candles, perfumes and other items. Basically, anything with a synthetic scent is toxic to the body.
I decided to do an experiment. I went through the house and got rid of anything with a fake scent or laden with chemicals. I purchased all the main essential oils. My goal was to detox from the toxicity that was all round me. Since that time, I have not had an ear infection or a headache and I've stopped taking allergy shots. Not only did I stop putting awful stuff in and on my body, but I became a bonafide believer in the power of essential oils. The combination made a world of difference. It saved my health and sanity.
Essential oils come from flowers, plants, roots, sap and herbs. They work in harmony with our bodies. Some of my first oils were lavender, peppermint, lemon, frankincense and tea tree. Over the years, I've learned more about the oils and now own almost a hundred bottles.
A couple years ago my attachment to oils heightened further when I interviewed Maia Toll for a magazine article. She's the author of a book called The Illustrated Herbiary and the owner of the Herbiary, a holistic store in downtown Asheville. My interaction with her work affected me deeply.
Like me, Toll was sick. Medical practitioners could not figure out what was going on, so she went to Ireland and immersed herself in the world of herbalism and traditional healing. She says this in her book, "When someone asks, 'Do you think this herb will work for me?' two different songs play through my mind. The first is the song of the chemicals, the notes science can see, which clearly say this plant goes with that disease. The other song is more subtle: it's the song of synchronicity and alignment, the deep sense of harmony and dialogue when a person finds the right Medicine (capital M!) for them in that moment – something mystical, an elixir not only for the body, but for the soul as well."
The oils do wonders for my body, but they also support my mental health. They're an integral part of my daily quiet time. I can't mediate without first inhaling an oil such as vetiver, frankincense or a lavender/peppermint blend. Before bed each night, I start our diffuser to help with peaceful sleep. If the house smells of burnt sausage, I can erase the smell almost immediately with a citrus oil, and so on and so forth. Moreover, with five kids in our home, I'm always finding ways to use essential oils. Whether it's putting lavender on a burn or using peppermint to stave off a headache or using a drop of lime in homemade guacamole, there is is never a shortage of reasons to use essential oils. We also enjoy making homemade soaps, salves, laundry detergent, cleaners, candles and other items.
Essential oils have changed my life. They have taught me how magical nature can be. I find it fascinating that these liquids, which come from Mother Earth herself, can be more powerful and long lasting than pharmaceuticals. Some people chuckle at how emphatic I am about the oils but I'm here to say, don't knock it until you try it.