Archived Rumble
The Bird & The Beasts
Wednesday, March 17, 2021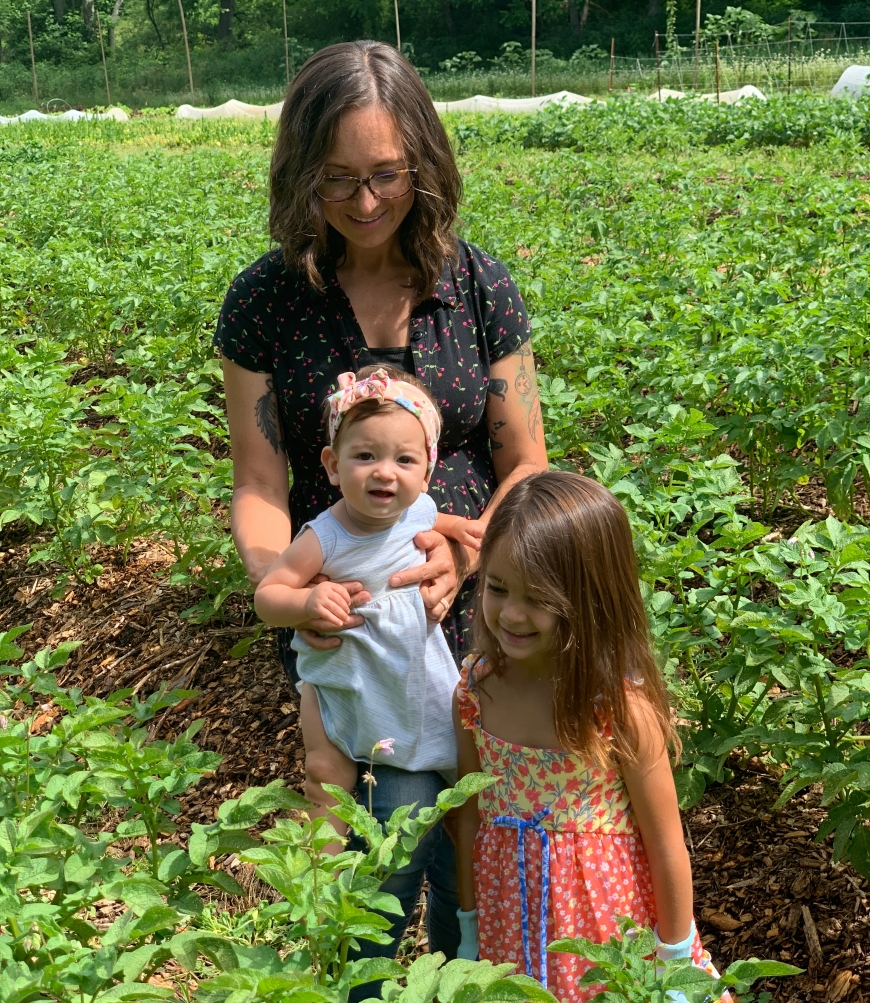 When a registered nurse and an engineer combine passion with determination, beautiful things happen. Kyle Holman and Athena Garcia-Holman moved to Western North Carolina from Kansas City on January 1, 2017. It was a new year and a new beginning for this couple who traveled with their dog and young daughter halfway across the country in search of self-sustaining farmland.
Hoping to live a simpler life with a closer connection to the rhythms of nature and family, they settled in the Asheville area. Three years later, they are owners of The Bird & The Beasts' Farmstead in Weaverville.
"We came here with a vague plan to buy land and do something related to farmsteading and growing our own food," said Garcia-Holman. "We had been developing a mutual dream for our family toward life and work that allowed more time together instead of so many hours away from each other."
Eventually the couple connected with the owners of JuneBug Retro Resort in Weaverville and learned to farm while stewarding a 40-year-old plot of organic farmland. They live on a one-acre plot of the JuneBug property, where they thrive off plant-based farming and homesteading.
The couple grows organic vegetables as part of their Community Supported Agriculture (CSA) program. CSA ,or farm shares, are commonplace in the mountains of North Carolina. The CSA paradigm involves a partnership between growers and shareholders (CSA members). Members pre-purchase food shares from the farmer, providing financial support in the spring — prior to the growing season — when it counts the most. In return, members receive high-quality, freshly harvested produce and the knowledge they're supporting sustainable, local, community-based agriculture. Additionally, members experience the natural rhythms of the growing season by eating seasonally.
For Holman, leaving the white-collar world of engineering and entering a foreign zone of organic farming was refreshing. "I felt much more fulfilled being outside in this different type of work, and to produce something from the efforts of my own hands."
The couple is strict with their growing methods and farming practices. They are careful to nurture the land through soil building and regenerative, low to no-till, plant-based principles. They grow all produce using only organic, non-GMO, open-pollinated seed and without the use of synthetic chemicals, harmful pesticides, or animal by-products.
The couple now has a second daughter and many animals who complete their farm family. They've developed numerous connections with other farmers, CSA programs, and tailgate markets.
"Our customers inspire me," said Holman, "those who are depending on us for locally-grown, beautiful, delicious vegetables. I feel a sense of pride in taking care of something and knowing those veggies rely on us. We learn something new every day and undergo a lot of experiments. It's fun seeing all the new growth. It feels like the work is always renewing."
This article first appeared in Aspire Magazine published by Beverly-Hanks Real Estate. For the full version of Aspire, click HERE.