Archived Rumble
Restrictive Dieting Isn't The Answer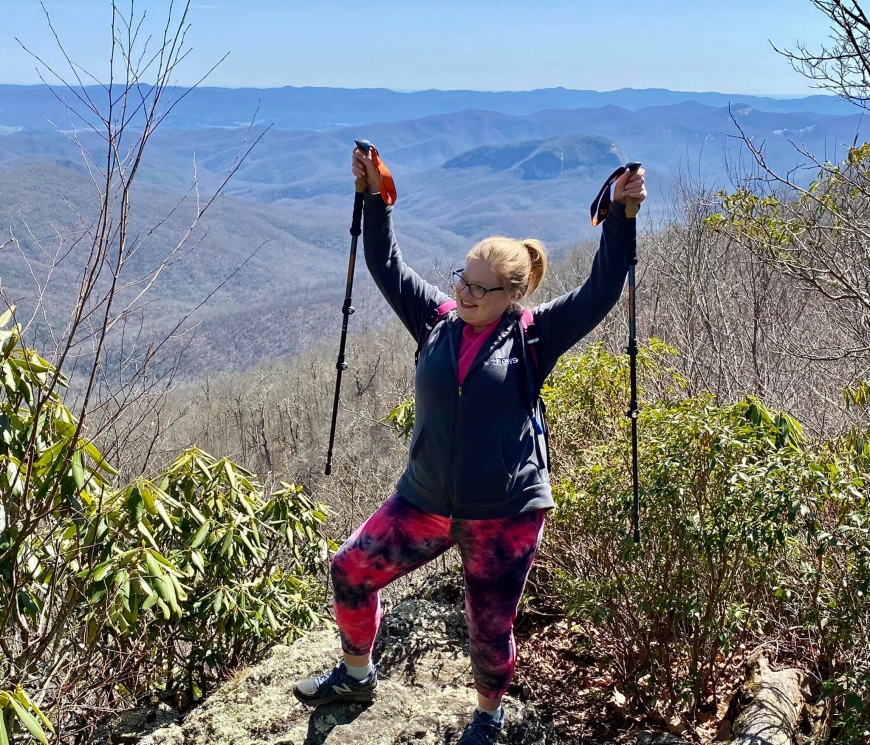 My friend wants to start the keto diet to lose weight. I asked her, "Why would you want to try such a restrictive diet when you're just getting started?" Her answer was like nails on a chalkboard to my ears, but it also broke my heart because I know it's what so many women say to themselves:
"I feel I have to be restricted. I don't want to give myself leeway because I'll just go back to what's comfortable."
There is so much to unpack in those two short sentences it's hard to know where to begin.
First of all, restriction sounds like a punishment — just hearing that word brings up all kind of negative feelings. Changing one's diet should absolutely not feel like a punishment and thinking of it that way will for sure set you up for failure. You'll never want to stick to something that feels like a prison sentence because one day, you'll say "Screw it, I deserve to eat what I want" and your new diet plans will go out the window.
Feeding your body should be a positive experience, but for so many of us who have struggled with our weight our entire lives and been told we're somehow less worthy the more we weigh, it makes sense that we feel we don't deserve to enjoy our food and have to punish ourselves to earn that worthiness.
If we ever want to find long-term success in creating a healthy diet, we need to change our entire thinking about food. Instead of telling yourself:
"It's going to be so hard"
"I'll just have to starve myself"
"I won't be able to eat any of the foods I like"
"I'll never lose weight"
What if you told yourself:
"It's going to be difficult, but I know I can do it"
"I want to eat healthy foods because I love myself"
"I can eat anything in moderation"
"I will be patient with myself during this process"
Doesn't that feel so much better? Less restrictive, less punishing and more loving and compassionate. I can tell you from experience that it's a lot easier to lose weight when you come at it from a place of self-love and not from a place of self-loathing. As my favorite weight-loss coach Corinne Crabtree says, "You've gotta learn to love yourself all the way down the scale."
Otherwise, the weight loss isn't going to mean anything. You could lose 100 pounds, look in the mirror and your brain will still want to point out what's wrong with your body instead of all that's right with it.
When I started my journey, I sure as hell didn't want to do all the work just to have the same shitty thoughts about myself when I lost the weight. So, I started saying nicer things to myself. Sure, it felt awkward and untrue at first, but in time my brain started believing it! It's in these moments you'll really start to blow your own mind because sooner or later you'll have a thought that goes something like this:
"You know, I think I'm going to pass on going to the bar tonight because the beer calories just aren't worth how bad I'll feel tomorrow."
Then you'll think, "Holy shit! Who am I? I don't recognize this person anymore."
It doesn't mean I don't still go out for a drink or eat a big cheeseburger or enjoy a piece of cake — I still do all those things. I just don't do it everyday and it's balanced with all the other foods that nourish my body and make me feel my best. When I overeat, I don't beat myself up over it — I try to learn from it and I keep going.
So before you try to punish yourself by starting another restrictive diet, I encourage you to try these basic principles for a month and see what happens. You might be surprised at just how small changes can jumpstart your journey to a healthier life.
Get at least 8 hours of sleep a night

Drink at least 64 oz of water a day

Make a realistic 24-hour food plan each day and stick to it

Only eat when you are hungry

Stop when you are satisfied (not full and miserable)
That's it. No calorie counting, no micro and macro counting, no eliminating carbs, no eliminating all fat or sugars. Just start there. Lose a few pounds and gain some confidence in your ability to figure things out as you move down the path. Listen to your body and give it what it needs, not just junk.
If you want to learn more about these principles, follow Corinne Crabtree on Facebook or visit her website for a free course — https://www.phit-n-phat.com. If you have questions, feel free to email me at This email address is being protected from spambots. You need JavaScript enabled to view it..
Leave a comment
1

comment
Hello, Neighbor. Congrats again on spreading an important message. I'm sure more women will pay attention, knowing you've "practiced what you preach." At age 21, my weight had crept above 140 lbs and I began a cycle of very restrictive dieting, losing weight, gaining it back plus more, which lasted for 30 years. Much of that time I was in the 200's - a long way from 140 lbs. I'm glad you touched on the emotional toll this takes. Everyone warns about the physical consequences, but the emotional roller coaster, much of it beating myself up, was way more damaging (and subtle) than I realized. Five years ago, my husband and I started eating healthier and moving more - no restrictive, unrealistic rules. We both continue to lose weight and enjoy life, but more importantly , those "old people numbers" at the doctor's office are markedly improved. No suffering, no fad diets, no self-loathing for another failed diet. THANK YOU for speaking so candidly about your journey. You may never know how many lives you have impacted. - Annie W

Thursday, 08/19/2021