Archived Rumble
Composting: A Recipe for Success
Wednesday, April 21, 2021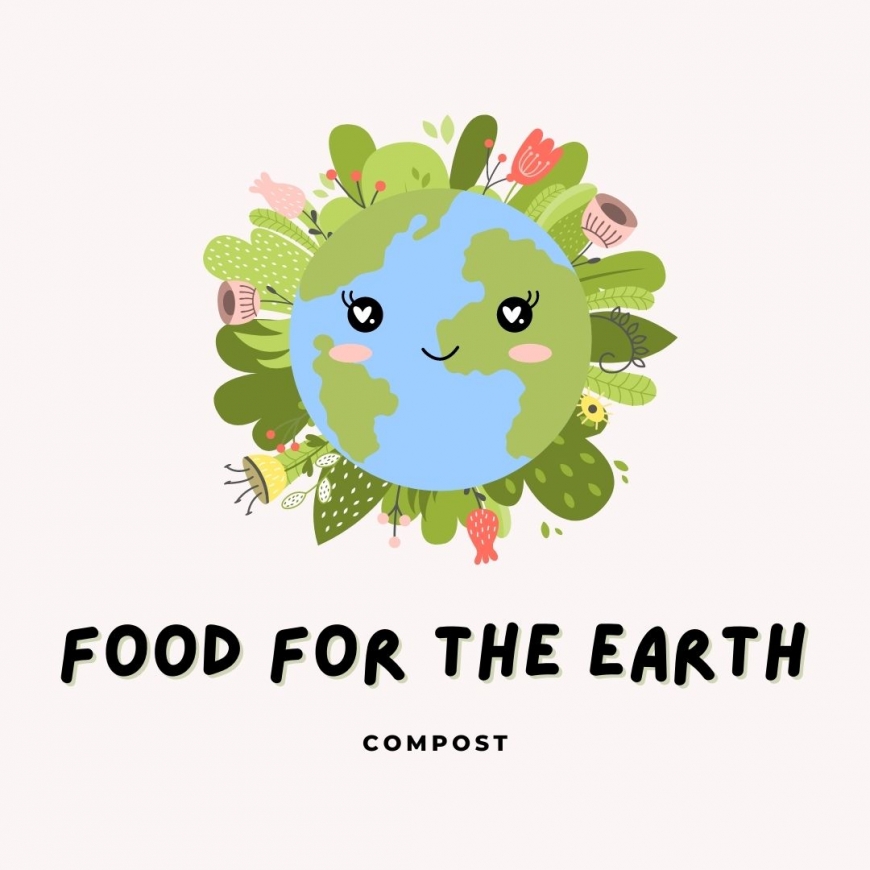 Try this recipe at home! You have all the ingredients, and you can cook it slow or fast. When it's done you have good, nutritious food in the form of nutritious soil that feeds your plants with a healthy diet. If you're growing vegetables, they will return the favor and nourish you with healthier produce than big agriculture can provide.
It's as easy as starting a pile; see the directions in the sidebar. You don't have to have a garden. Compost is good to spread on the lawn or around both indoor and outdoor plants.
Composting is a Triple-Win Solution:
Landfill waste is reduced up to a third per household by composting. All the ingredients for making good compost aren't able to decompose when packed into landfills with no exposure to air and water. They become frozen in time taking up valuable space, rather than turning into healthy soil.
You save lots of money. Soil amendments are expensive. When you make your own soil, you save that money, plus money spent on fertilizers and pesticides. Healthy soil produces healthy plants that don't need fertilizer. Healthy plants are more resistant to disease and predators. This reduces or eliminates the need for pesticides or herbicides.
The less we dump, the less we contribute to the gases that are causing the climate crisis. Reducing the use of fertilizers and pesticides reduces the toxic chemicals accumulating in our groundwater and entering our wells and watersheds. Those toxins harm our health. They heat our streams, rivers, and lakes, killing the fish and other living things.
More information to start successful composting:
https://composting.ces.ncsu.edu/home-composting/
Composting Video by Sara Martin, biologist and local composting expert:
https://www.youtube.com/watch?v=oCwv2_hENtE
Video by Laura Armour on her personal efforts to begin composting:
https://www.youtube.com/watch?v=4bhY8e36vTM
A Power Point presentation on composting by Debra Shaw, Maggie Valley Community Garden:
https://drive.google.com/file/d/18zSCgbtsB0D7vku8mcJbNi1wQFlG8CSa/view
"The 7 Best Countertop Composting Bins" – Forbes https://www.forbes.com/sites/forbes-personal-shopper/2021/02/02/7-best-countertop-compost-bins/?sh=2b5ff637ba9e
"Best Compost Bins Under $30 for Your Countertop" – Food Network
https://www.foodnetwork.com/fn-dish/shopping/2019/04/best-countertop-compost-bins
Laura Armour is a free-lance writer who lives in Haywood County. She is a member of the Western North Carolina Climate Action Coalition. https://WNCClimateAction.com
Sidebar:
If you live in an apartment or have a small yard, you can still compost using vermiculture. Special little worms called red wigglers do all the work inside a non-porous container that you throw your carbon and nitrogen sources into and let them go to work.
Most folks have a small compost receptacle in their kitchens that, when filled, is added to a large pile outside. Your kitchen is the source of a lot of the nitrogen ingredients your compost recipe needs, like vegetable and fruit scraps, coffee and tea grounds, eggshells and trimmings from healthy houseplants.
To that, add your carbon source in heaping helpings by sprinkling it generously with shredded non-glossy paper, newspapers and fliers. Three parts carbon to one part nitrogen reduces the baking time considerably!
Once you move your mixture outside, you can add more nitrogen from grass clippings and more carbon from dried leaves, hay, straw, sawdust and woodchips. Now you are ready for nature's special seasonings. . .water and air! Frequent rainfall provides most of the moisture, although you may need to cover the compost during wet seasons or add water during dry. Your compost should be about as moist as a wrung-out sponge. Mix often to add oxygen. If you do nothing, you will still get compost. It will just take longer. Some folks like to buy compost bins, others build their own, and some dig a shallow hole. There is no right or wrong way to make compost, but some ingredients should be avoided:
Coal or charcoal ash
Dairy products, egg yolks or egg whites
Diseased or insect-ridden plants
Fats, grease, lard or oils
Meat or fish bones and scraps
Pet waste or soiled cat litter
Yard and/or grass trimmings treated with pesticides or herbicides
Black walnut tree leaves or twigs