Archived Rumble
6 Best Classic High School Movies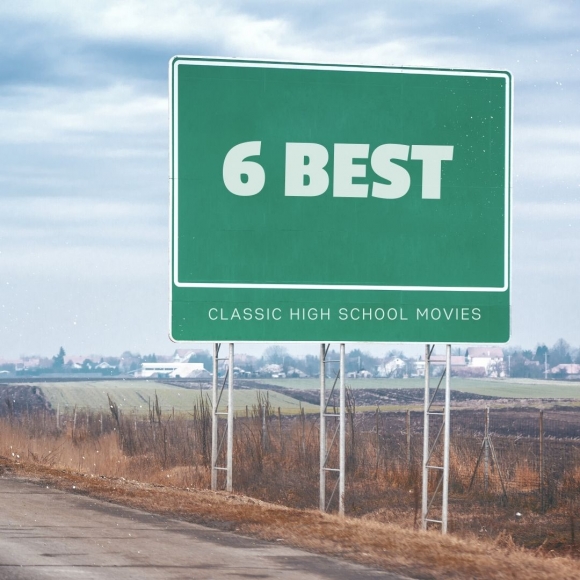 From the Rumble Team
There are a ton of classic movies about high schoolers. While these nostalgic films center on teens in high school, the feeling of opportunity, possibility and sheer joie de vivre make them captivating for all audiences. With graduation season fast approaching, and the excitement of the ensuing summer season, we've compiled a list of some of our favorites. Take a trip down memory lane and enjoy these high school classics.
Dazed and Confused (1993)
Originally marketed as a low brow, generic, stoner comedy, Dazed and Confused has remained popular because it turned out to be effortlessly entertaining and with more depth than anticipated. The year is 1976. It is the last day of school before summer vacation, and as anyone who's attended high school knows, this means something vastly different for everyone. The students navigate the same system we've all known at some point in our lives. In the movie, Horndog Don imparts words of wisdom for existing within a system that can, to use high school language - suck.
"All I'm saying is that I want to look back and say that I did the best I could while I was stuck in this place. Had as much fun as I could while I was stuck in this place. Played as hard as I could while I was stuck in this place. Dogged as many girls as I could while I was stuck in this place."
The Breakfast Club (1985)
The Breakfast Club is the quintessential high school stereotype movie. Five characters, five stereotypes, and somehow, five very real teenagers who left a lasting impression on all of us. Forced into mutual boredom during Saturday detention, the five members of the breakfast club find things to admire in their differences, as well as unexpected common ground. The essay assignment from the movie's villain, 1000 words on who you think you are, still seems daunting. I just hope Allison, the basket case, was wrong when she said, with teary eyes:
"When you grow up, your heart dies."
Ferris Bueller's Day Off (1986)
High school, even for the most motivated among us, comes with the inescapable urge to not go. The urge to stay home, to get away from the system, to go on an adventure gets a hold of everyone at least once. Bueller, Sloan and even Cameron give us that feeling of rebellion and free will with joyous, angsty energy. As Bueller says:
"Life moves pretty fast. If you don't stop and look around once in a while, you could miss it."
Say Anything (1989)
Young people everywhere can relate to Say Anything. This '80s classic directed by Cameron Crowe stars a young John Cusack as the lovable Lloyd Dobler. He's graduating from high school and trying to figure out what to do with his life when he falls in love with Diane Court — a beautiful, well-dressed and high achieving classmate. Unlike Lloyd, Diane has plenty of ambition and dreams to chase and falling in love with a punk kid who likes kickboxing was not on her list. The movie features the epic cheesy romance scene when a heartbroken Lloyd stands outside of Diane's window with a boombox over his head playing "In Your Eyes" by Peter Gabriel. Swoon! Everyone wanted to be Diane in that moment. There are many lessons to be learned from this movie, but at the heart of it, it encourages us to put ourselves out there even if we may get knocked to the ground. It also teaches us that sometimes our life plans don't go as expected but that the unexpected can sometimes be the best things that happen to us in life.
"I am looking for a dare to be great situation." - Lloyd Dobler
Diane Court: "Nobody thinks it will work, do they?"
Lloyd Dobler: "No. You just described every great success story."
16 Candles (1984)
Nothing says high school 80s movies like Molly Ringwald. In 16 Candles, Ringwald plays Samantha, a nerdy teenager who's 16th birthday is shadowed by her older, beautiful sister's extravagant wedding. Samantha has a huge crush on popular senior, Jake (Michael Schoeffling), but the only person to have any affection for her is geeky Ted (Anthony Michael Hall) in whom Samantha is not at all interested. To add to her excisign teenage angst, Samantha is forced to sleep on the couch because her grandparents and their exchange student, Long Duk Dong, are staying at the family home for the wedding. Unbeknownst to Samantha, Jake is also interested in her. The movie ends with a wonderfully cheesy encounter that only 80s movies could pull off.
"That's why they call them crushes. If they were easy, they'd call them something else."
Pretty in Pink (1986)
In Pretty in Pink, Molly Ringwald plays Andie, a high school outcast who spends her time with her older female boss (Annie Potts) and quirky classmate, Duckie (Jon Cryer), who has a massive crush on her. Things turn upside down when a handsome, popular student named Blane (Andrew McCarthy) asks her out. Andie feels like this is too good to be true but as she started falling for him, she realizes maybe her old life wasn't so bad after all and entering into this elite social class isn't what she bargained for. Inevitably, hearts get broken.
"You said you couldn't be with someone who didn't believe in you. Well I believed in you. I just didn't believe in me."