Archived Rumble
Woman in Charge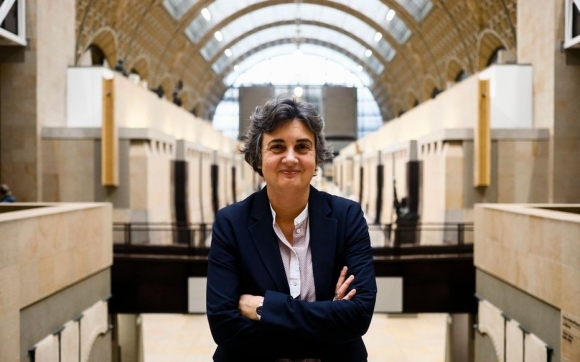 Last week, Laurence des Cars was appointed by President Emmanuel Macron of France, to be president-director of the Louvre. She is the first woman to earn the position in its 228 year history.
This September, des Cars will officially take the reigns of the most visited art museum in the world. She has led the Musée d'Orsay since 2017 and the Musée de l'Orangerie (the museum that commissioned Water Lilies by Claude Monet) since 2014.
Des Cars is no stranger to the Louvre, she studied art history at Paris-Sorbonne University and École du Louvre, the Louvre's own prestigious art school where she later became a professor. Her speciality is 19th century painting. She previously worked for the Louvre as the French operator in charge of developing the Louvre Abu Dhabi.
In 2019, des Cars oversaw the acclaimed exhibit at the Musée d'Orsay, Black Models: Géricault to Matisse, focused on Black female figures in 19th-century Western painting. Last month the museum re-opened with an exhibit on the role of Darwinism on the arts of the time.
When des Cars was appointed to lead the Louvre, she promised to extend its opening hours past the current 5:30 p.m. in order to attract younger, more diverse crowd.
"Young active people can come for one hour after work, have dinner at the Louvre, have the pleasure of getting lost in the Louvre," she told the New York Times.
According to the French ministry, part of the new director's priorities will include fostering dialogue between ancient art and the contemporary world.
On women in leadership positions in the art world, or lack thereof, des Cars had this to say, "it's a consequence of official institutions not reaching out to women enough, or not giving them enough confidence. We're talking about cultural habits that are deeply ingrained in our societies."
Des Cars certainly didn't give up, and her hard work has landed her in a history-making moment. She was at the Musée de l'Orangerie with family when she received the call that she had been appointed to lead the Louvre.
"My heart beat much faster," she said. "The Louvre is the heart of Paris. The building itself goes back 800 years. It's a former royal palace that became a public institution that belongs to the culture of France and also to the citizens of the world. It was quite an emotional moment."