Archived Rumble
Top 5 Adverse Health Effects of Alcohol Consumption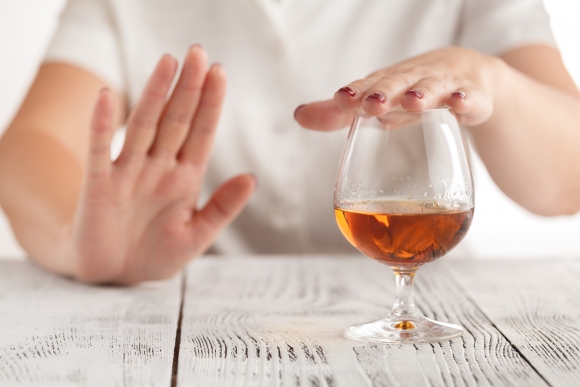 By: Dr. Linda Sparks ND, LAc
While I am sure most folks like to drink to relax or for social reasons, some of us are drinking more than the body would like. Alcohol can take its toll on the body and the mind, especially in larger quantities.
I bet you have heard that a glass of red wine is good for the heart, resveratrol is the reason for that and you can get it from grapes too!
When my patients tell me, they have 2 glass of wine or 2 drinks I always have to ask, how big is the glass. FYI this is the same for my coffee drinkers. They like to say one cup of coffee per day, but it's a 24-ounce cup, so really 3 cups per day.
You may have heard about a beer belly or that alcohol can cause unwanted weight gain, but I bet you may not have heard about the following long term health effects of regular drinking.
Fatty Liver: this is when the liver creates fat deposits because it can't keep up with the toxic burden it is under. This is reversable

Cirrhosis of the liver: this is the when the liver is irreversibly damaged.

High Blood Pressure: this can slowly happen over time as metabolic syndrome increases

Weakens Immune System: this is a big one now during the pandemic, like sugar, excess alcohol can weaken the immune system.

Depression: many people drink more when they are depressed but it can actually make things worse. In Chinese Medicine we see that alcohol liberates the Liver Qi and makes us feel good and uninhibited. But when the alcohol is gone the Qi is actually MORE constricted than before drinking. This can lead to depression, irritability and anger.
If you are the type of person that feels like you NEED to have a drink to wind down after your day, but want to make a change, you may consider adaptogenic herbs instead! These are great herbs to help easy anxiety, help with sleep, calm stress and help people feel lighter. You could try sleepy time tea or other teas with the any of the following herbs. You can also try diffusing some of them as essential oils.
Lemon Balm

Lavender

Passionflower

Ashwaganda

Rhodiola

Centella
As always, ask your doctor before ingesting something new or taking anything as a supplement.
To read more from Dr. Sparks, visit her website.