Archived Rumble
The Sober-Curious Movement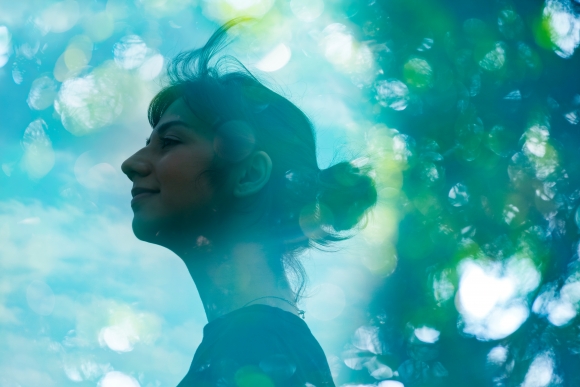 Sober-curious is the new buzzword. It means being more intentional about how, when and why you drink. Unlike previous movements or rehabilitation programs, diving into "sober-curious" is for everyone, not just those who have significant addictions or health issues stemming from alcohol use.
One thing is clear. Women are becoming more dependent on alcohol. This is happening for a number of reasons including the influencer marketing industry, mainstream media and societal/peer pressure. In today's world, alcohol is everywhere. From baby showers and kids' birthday parties to hair salons and little league barbeques, it's hard for many to fathom an event without the inclusion of spirits. Pop culture, including movies, memes and social media, only reinforce this perception.
Research has uncovered several staggering trends in terms of female alcohol consumption.
Female alcohol use disorder in the U.S. increased by 83.7% between 2002 and 2013, according to a 2017 study sponsored by the National Institute on Alcohol Abuse and Alcoholism (NIAAA).

High-risk drinking, defined as more than three drinks in a day or seven in a week for women, is on the rise among women by about 58%, according to a 2017 study comparing habits from 2001-2002 and 2012-2013.

A 2018 study found a steep rise in the rate of alcohol-related emergency room visits between 2006 and 2014, and increases were larger for women than men.

Death from liver cirrhosis rose in women from 2000 to 2013.
Men have always drunk more, in quantity and frequency, than women. The difference is that the gap is narrowing each year. Male drinking has basically flat lined, or even decreased through the decades, while women's consumption is steadily increasing.
Even more disturbing, females are drinking at a younger age than ever before. A 2017 study, funded by the National Institute on Drug Abuse, found narrowing gender gaps as early as high school and middle school. Male drinking once far surpassed female drinking during the high school years but that has changed dramatically over the last two decades.
By eighth grade, more females than males are drinking and for the first time in history, females are more likely to drink in 10thgrade than their male counterparts. Further, where there was once a large gap in teenage consumption during 12thgrade, male and female drinking is now even for that age group.
Women have worked diligently to battle patriarchal trends, fighting for equal rights in every realm, shattering numerous glass ceilings. While women may feel like alcohol is no different, wanting to show the world they can drink on par with men, the female body simply can't handle as much as a man's.
The NIAAA says women are more likely than men to have a variety of alcohol-related health effects including liver inflammation, cardiovascular disease, neurotoxicity, and cancer, says Deidra Roach, MD, medical project officer of the NIAAA Division of Treatment and Recovery Research. She also states they are statistically more likely to black out from drinking too.
"Women are generally smaller than men and have less total body water and more total body fat," Roach explains. "Blood alcohol levels rise more quickly and stay elevated longer in women, so the harmful effects of alcohol, even if a man and woman drink same amount, will show up sooner in the women."
The issue then shifts to the "why." Why are women drinking more than ever before? Is it simply to keep up with men or are there other reasons? Studies and anecdotal evidence point to several factors. A woman with a drink in her hand, once considered taboo, is now expected, especially among professional circles and elite echelons.
Roach and other experts say high rates of depression and anxiety among women could also play a role.
"We know women drink more in response to negative emotions than men do," she says. "Not all of them, but men as a group tend to drink for positive reinforcement and pleasure, and women tend to drink more in response to negative mood states."
Many women who have chosen a sober life over alcohol are very happy with their decision. In fact, there are numerous podcasts, books, social media channels and TED Talks on the topic of sober living. Once committed, none of them appear to look back. They say there is nothing to miss, that hindsight shows alcohol was hindering their ability to live life to the fullest. They wish they would have given it up sooner.
There is also the phenomenon of "normal drinker" vs. "alcoholic." As professionals explore the umbrella topic, it appears more accurate to use the terms "drinker" vs. "non-drinker." Either you are a drinker or you're not; there is no gray area because any amount of alcohol can be a slippery slope. Nonetheless, many will argue that occasional social drinking is still okay and controlled.
For the purposes of this column, we wanted to introduce our readers to a movement they may not be aware of. Many of the facts speak for themselves and are troubling, but we are all in control of our own destiny. Whatever your story is with alcohol, ensure it's one you'll be proud to tell many years from now.