Archived Rumble
Ways To Celebrate Father's Day in WNC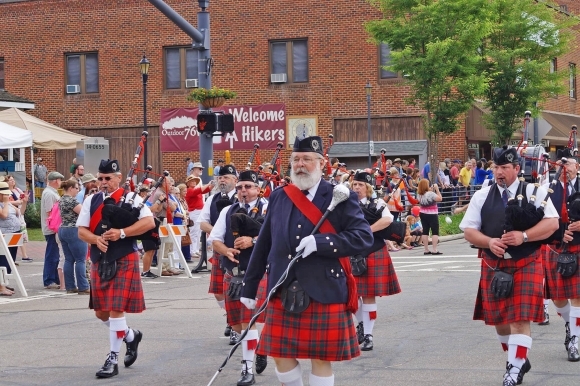 If your dad is like mine, finding a good gift can be difficult, but really what your dad wants is to spend some quality time with you. So here are a few Dad Date ideas for this weekend.
Taste of Scotland — If you're someone who has a Scot-Irish heritage like many in this region, taking your dad to experience the annual Taste of Scotland Festival in Franklin might be something fun and different to enjoy together.
The Ceilidh, a social gathering featuring Scottish and Irish music and singing will be held from 5 to 9 p.m. Saturday, June 19, at The Rathskeller in Franklin. Scottish hand food will be provided by Rockin' Rollie Pollie and Scottish beverages will be available from The Rathskeller.
Take him by the Scottish Tartans Museum & Heritage Center in Downtown Franklin and check out live music at the town center gazebo. If your dad is a runner, you can both participate in the Bravehart 5K & Rob Roy Fun Run at 10 a.m. June 19 in downtown.
BBQ & Brews — There's nothing my dad loves more than some good barbecue and a cold beer so if your dad is the same breed, consider taking him on the BBQ & Brews dinner train ride with the Great Smoky Mountains Railroad in Bryson City. Ride in a full-service all adult first-class car with craft beer pairings with a full meal. If your dad prefers wine, the railroad is also offering a special Wine & Rail experience. Visit www.gsmr.com to book your reservation.
Outdoor adventure — There are so many great ways to get outdoors with your dad for Father's Day. Plan a weekend hike or camping trip if that's his thing or pack a picnic and take him to a good fishing hole. He can show off his reeling skills and catch/cook your dinner while telling you the same stories you've heard since you were a kid. Just laugh and act like you've never heard it before — the perfect gift!
Live music — Take dad to hear some good music. Chances are he hasn't been to a live show with other people in over a year and as things reopen coming out of the pandemic, there is plenty of good music to be heard. Check out this week's calendar listings in The Smoky Mountain News for a huge list of concerts happening in WNC. Be sure to take him out for a nice dinner and a few drinks at a local restaurant before the show!